Spurcycle Bell
The Spurcycle bell is by far our loudest bell available. Constructed in the USA of pure titanium, it is a bell to last a lifetime. This little bell is engineered to fit any handlebar size and is sure to keep the path clear, no matter how loud your commute. Small and mighty, the Spurcycle's tone is also surprisingly inoffensive. Makes a fantastic gift for the tokyobike rider who already has everything.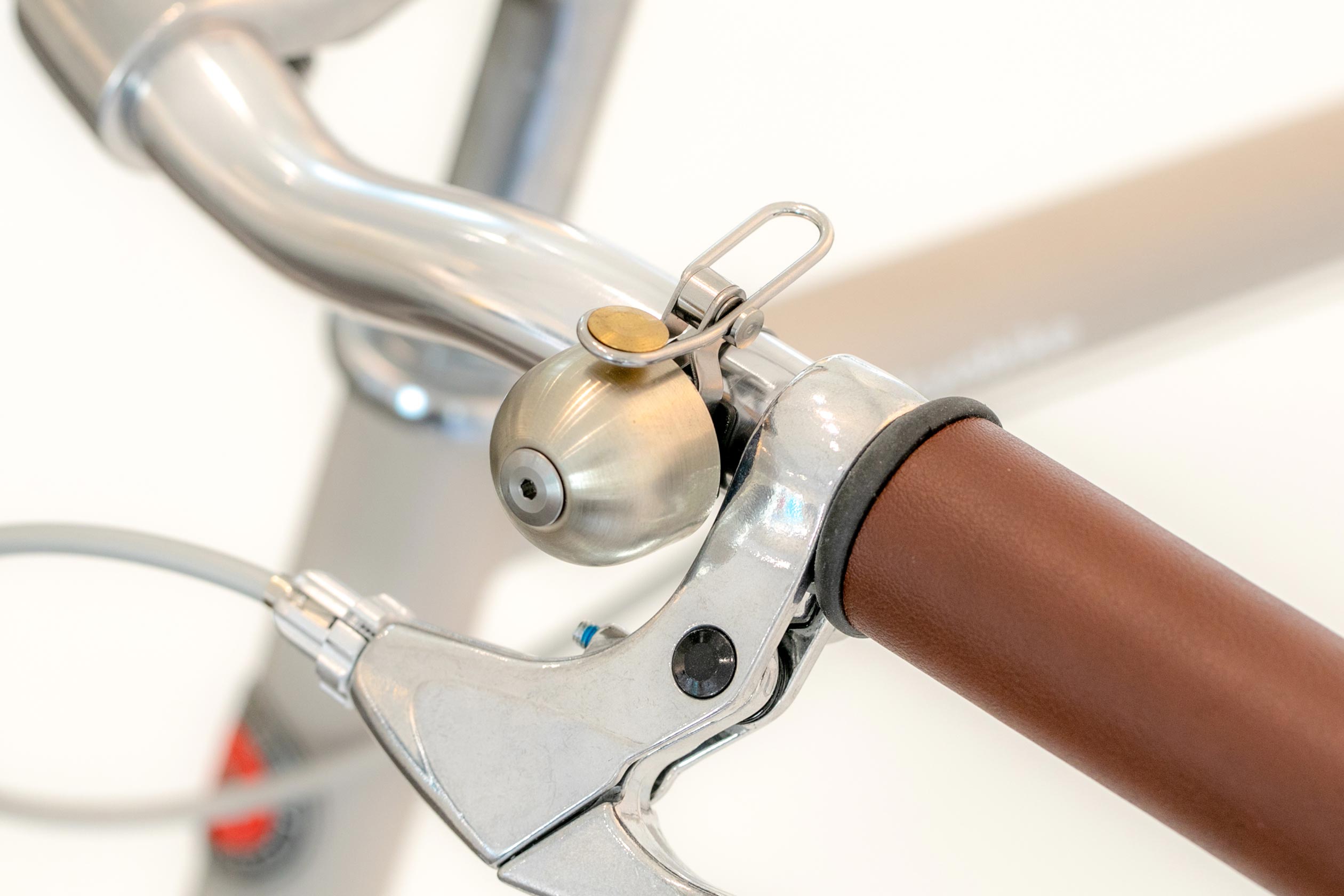 Specifications
Dome Ø: 30mm x 20.5mm
Material: Premium brass and stainless steel
Made in USA
About Spurcycle
Nick & Clint, founders of Spurcycle strive to create cycling products that are heralded to be the best in class. Lighter, stronger, faster, and thought of as favorites. Their mission to create their first Spurcycle titanium bell was inspired by their frequent commutes over the crowded Golden Gate Bridge. The Spurcycle bell is loud, light, and looks perfect and unobtrusive on the handlebars. The products they make are extremely fine in quality, and thoughtfully designed beyond compare. All made in the USA to last a lifetime, a Spurcycle bell is the last bell you'll ever need, and it is sure to clear the way.
Dome Ø: 30mm x 20.5mm
Material: Premium brass and stainless steel
Made in USA