Added to your cart - Woody Rear Rack
This rack is made of sturdy chromed steel, it attaches at two rear frame eyelets and with a single strut that mounts behind the rear brake caliper.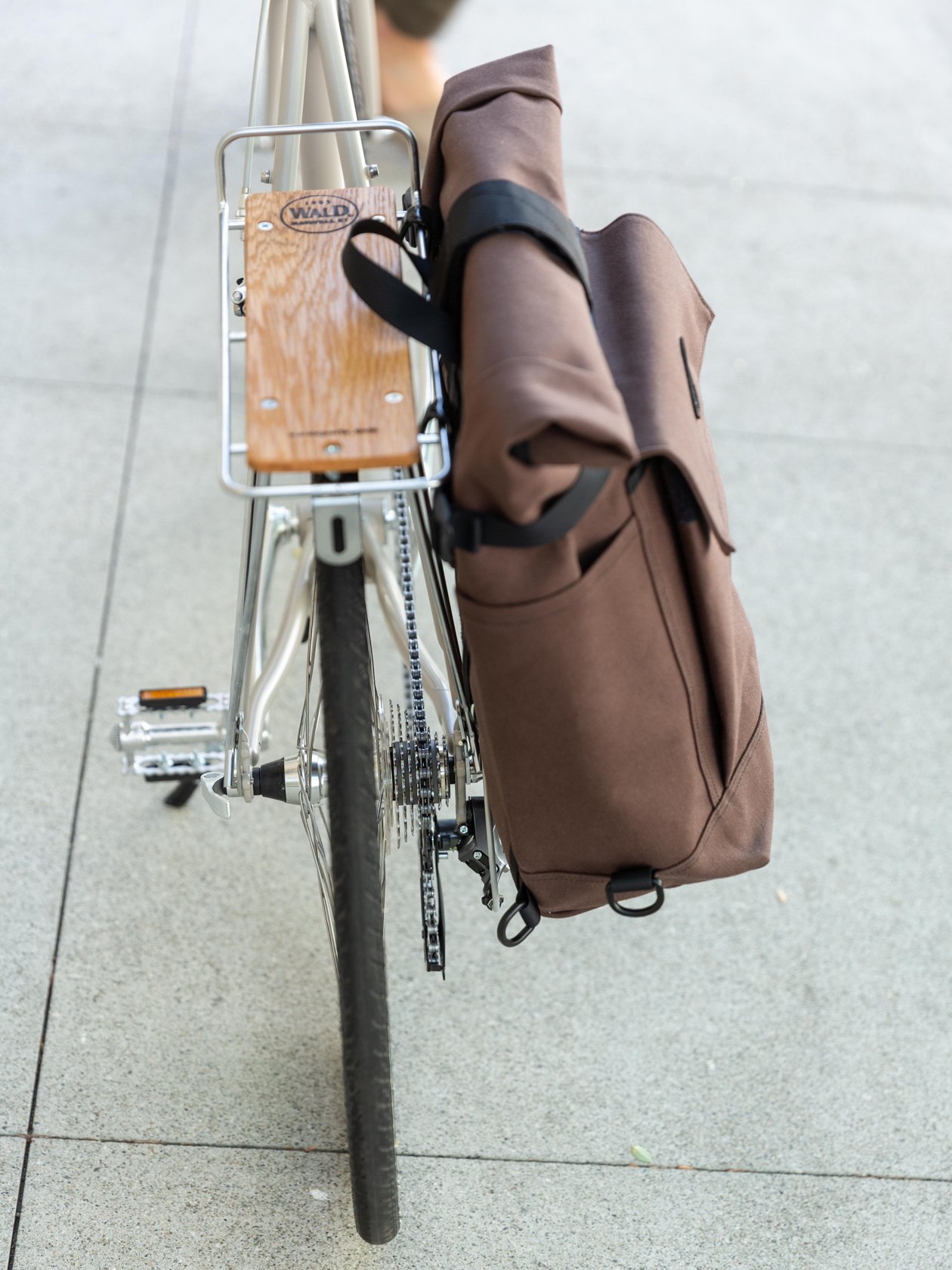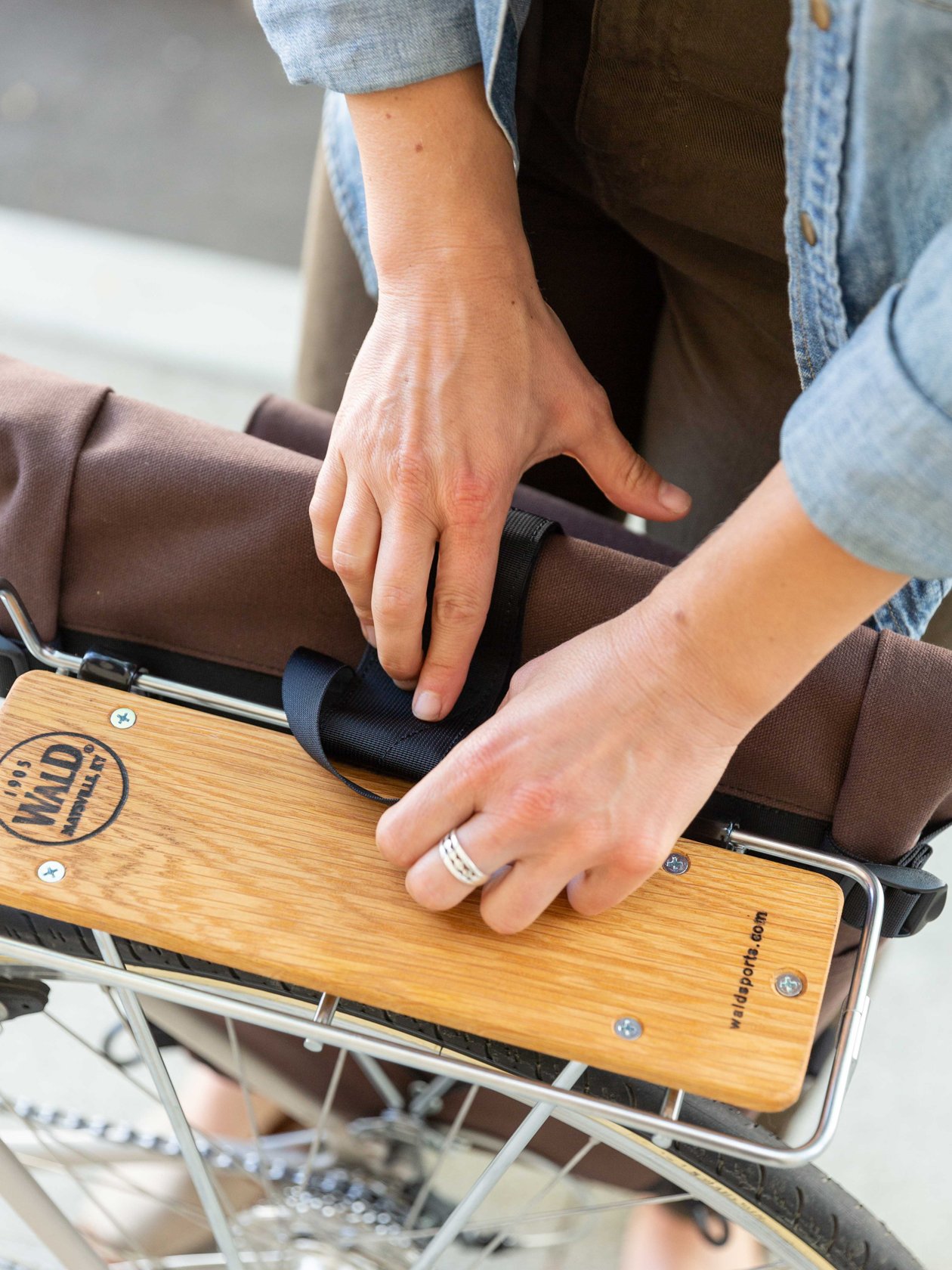 Specifications
Dimensions: 33cm x 13cm x 41cm
Maximum Load: 25 lbs
Material: Chromed Steel with hardwood slats
Made in USA
About Wald
The Wald company was founded back in Sheboygan WI, in 1905. Wald has been producing bicycle products since before Henry Ford launched the Model-T. Considered to be the inventors of the wire bicycle basket, we trust them to do it right. Their products are simple and sturdy, and to this day made in the US. If you're looking for a long-lasting rack or basket, we highly recommend Wald.
Dimensions: 33cm x 13cm x 41cm
Maximum Load: 25 lbs
Material: Chromed Steel with hardwood slats
Made in USA