Added to your cart - Constructeur Front Rack
Made from polished, tubular stainless steel, this elegant design is perfect for a handlebar bag, tied-down dry bag, or attaching a shallow basket.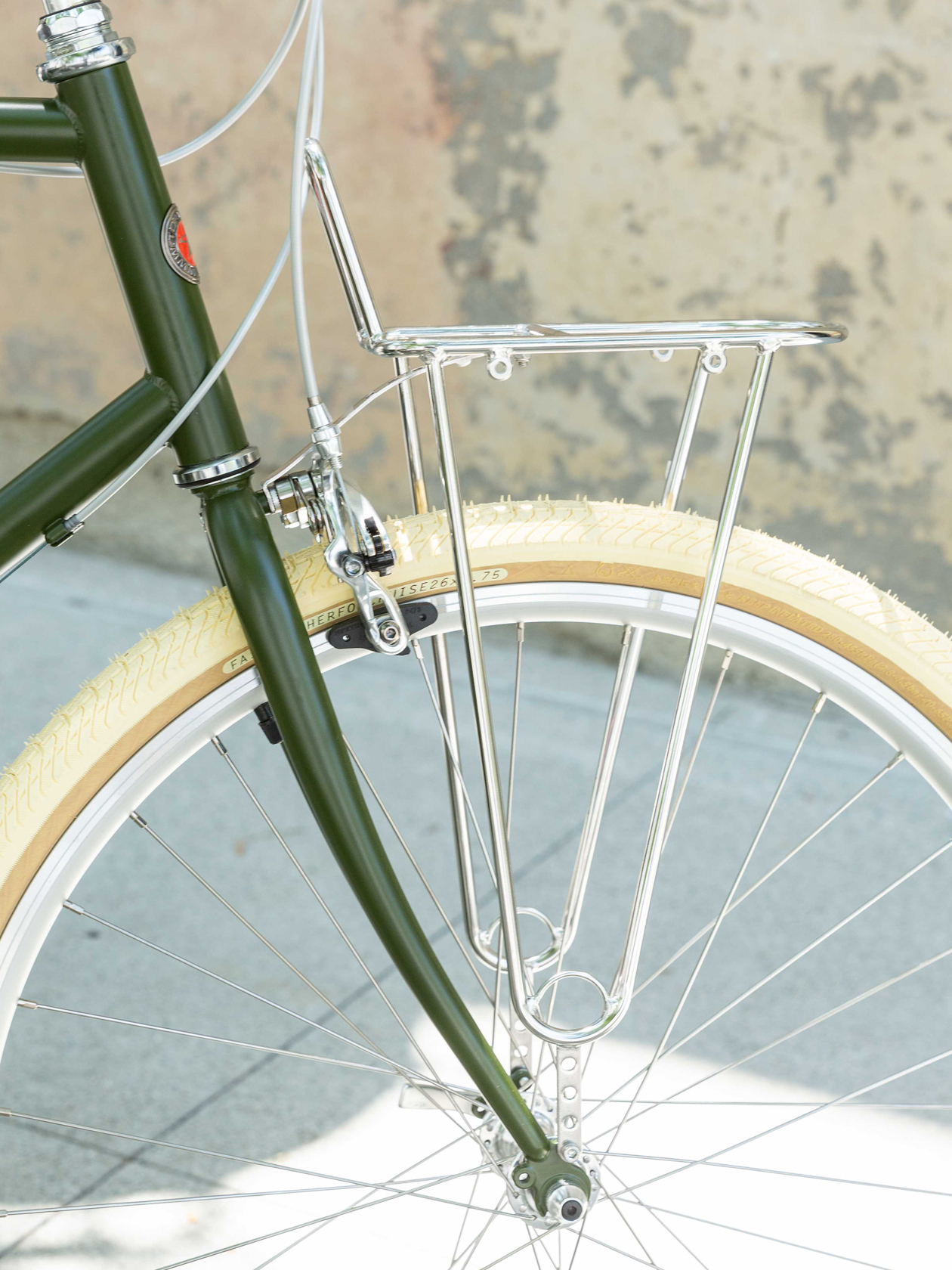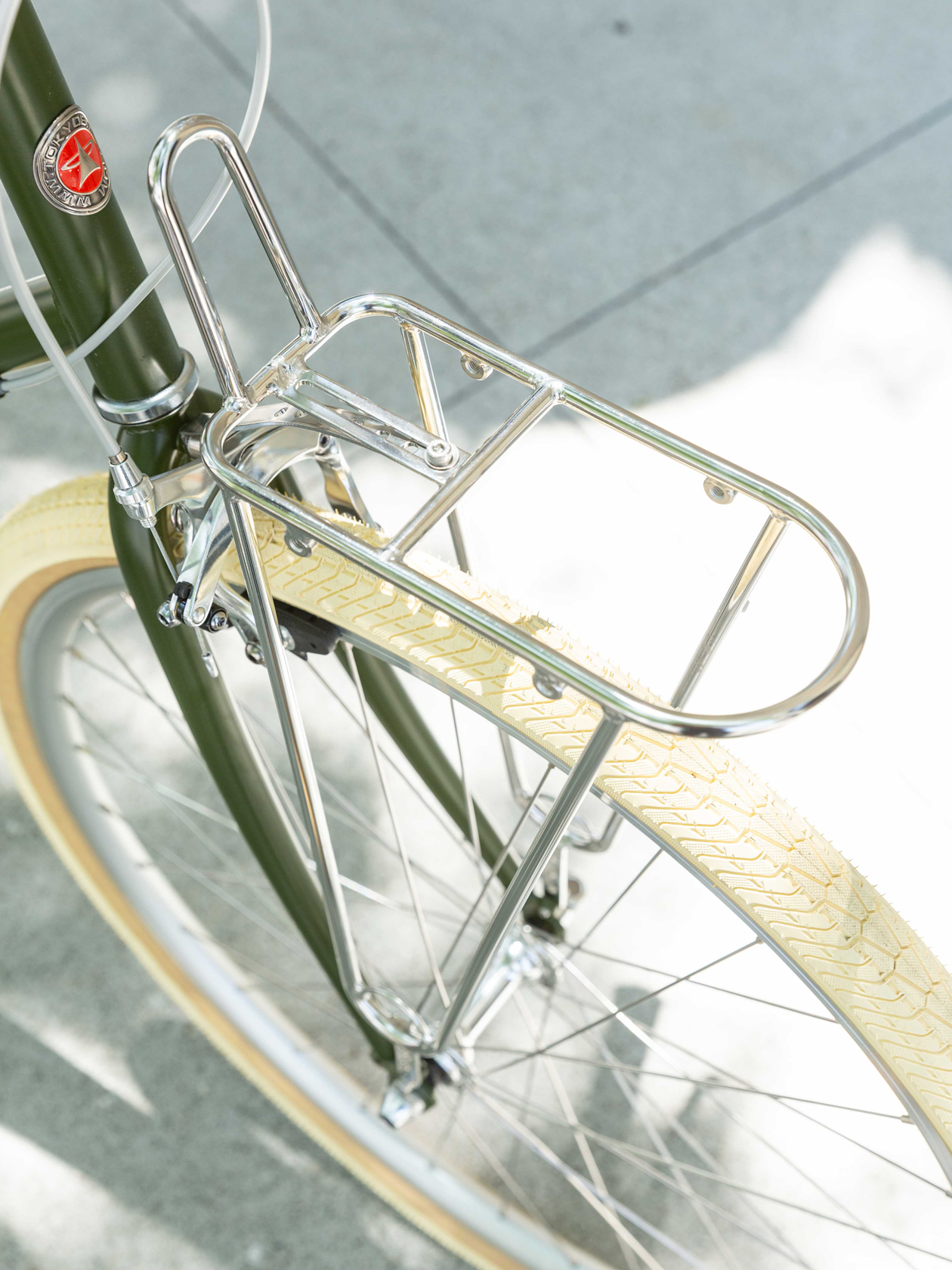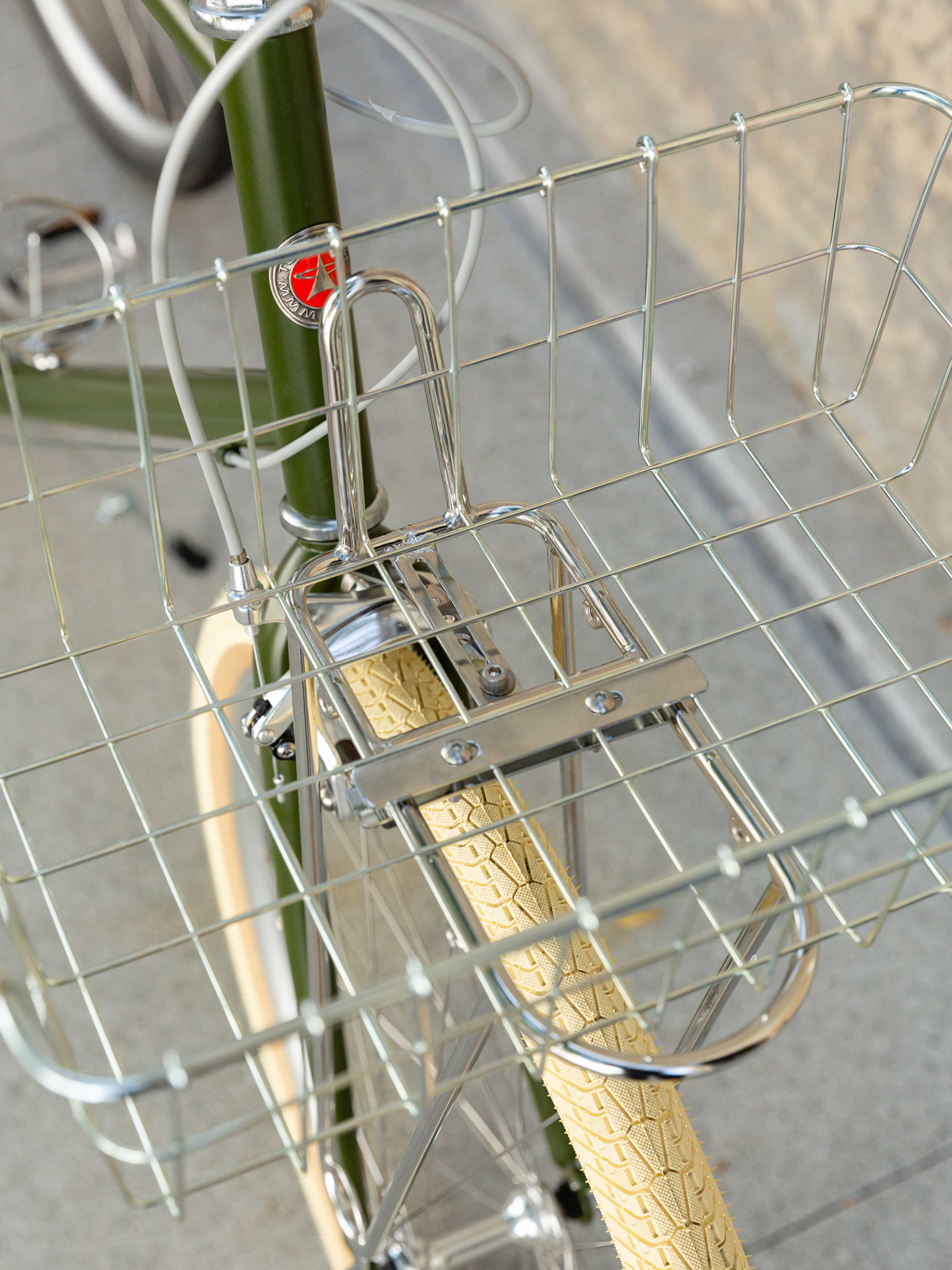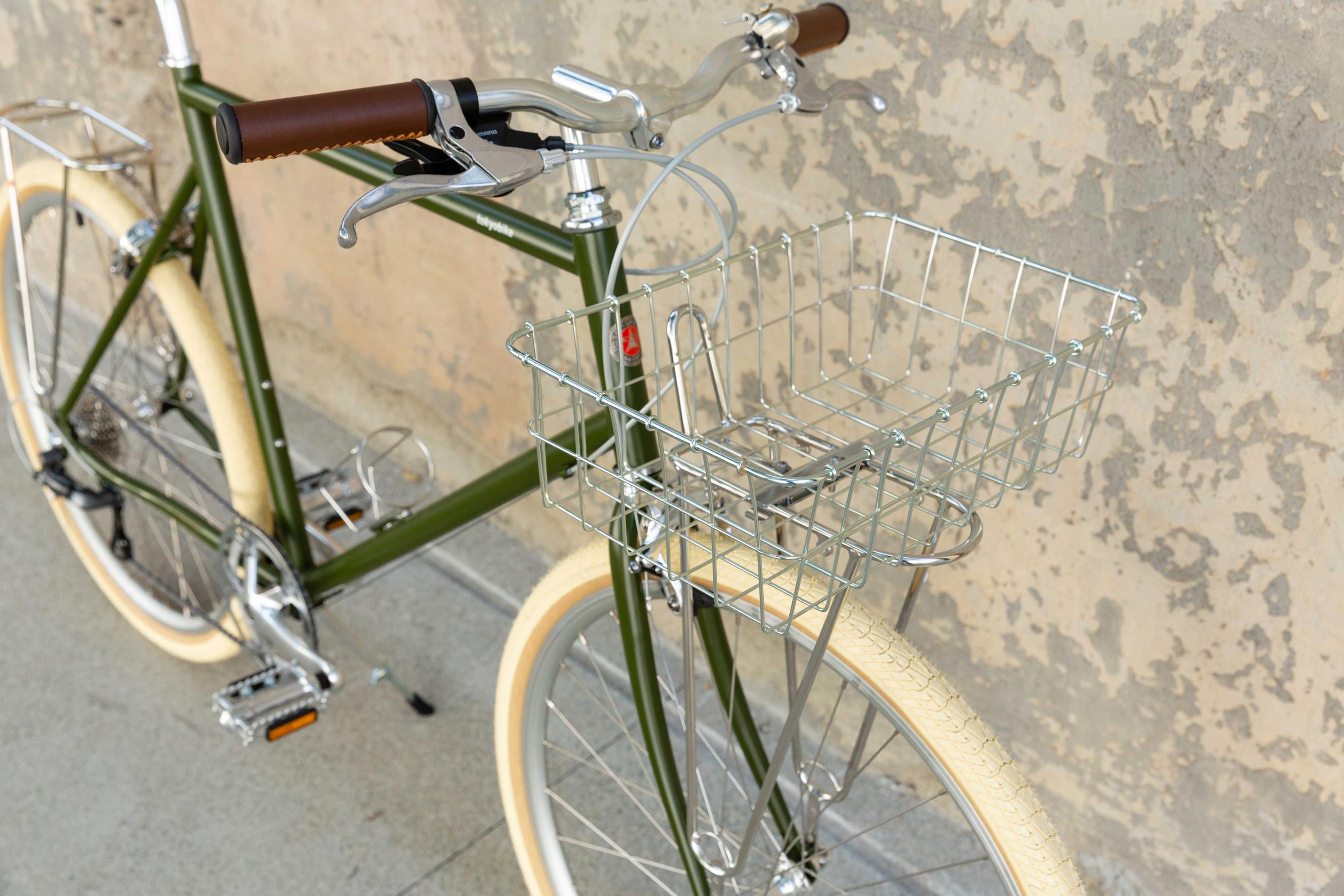 Specifications
Platform: 20cm long x10cm wide.
Backstop: 9.5cm tall.
Capacity: 15lbs (6.8kg) maximum weight capacity
Material: polished, tubular stainless steel
About Velo Orange
Velo Orange bicycle accessories' place emphasis on a relaxed and comfortable riding style. They create and produce beautifully elegant items that were once made by small firms in Europe, Japan, and the UK, with more modern materials, techniques, and compatibility.
Platform: 20cm long x10cm wide.
Backstop: 9.5cm tall.
Capacity: 15lbs (6.8kg) maximum weight capacity
Material: polished, tubular stainless steel