Added to your cart - Leaves To Tea Canister
Leaves To Tea Canister
The Leaves To Tea Canister is designed to keep light and air away from your tea leaves, keeping them preserved and fresh at all times. 
Read More
Leaves to Tea
This stainless steel canister is the perfect companion for those slow moments of tea enjoyment.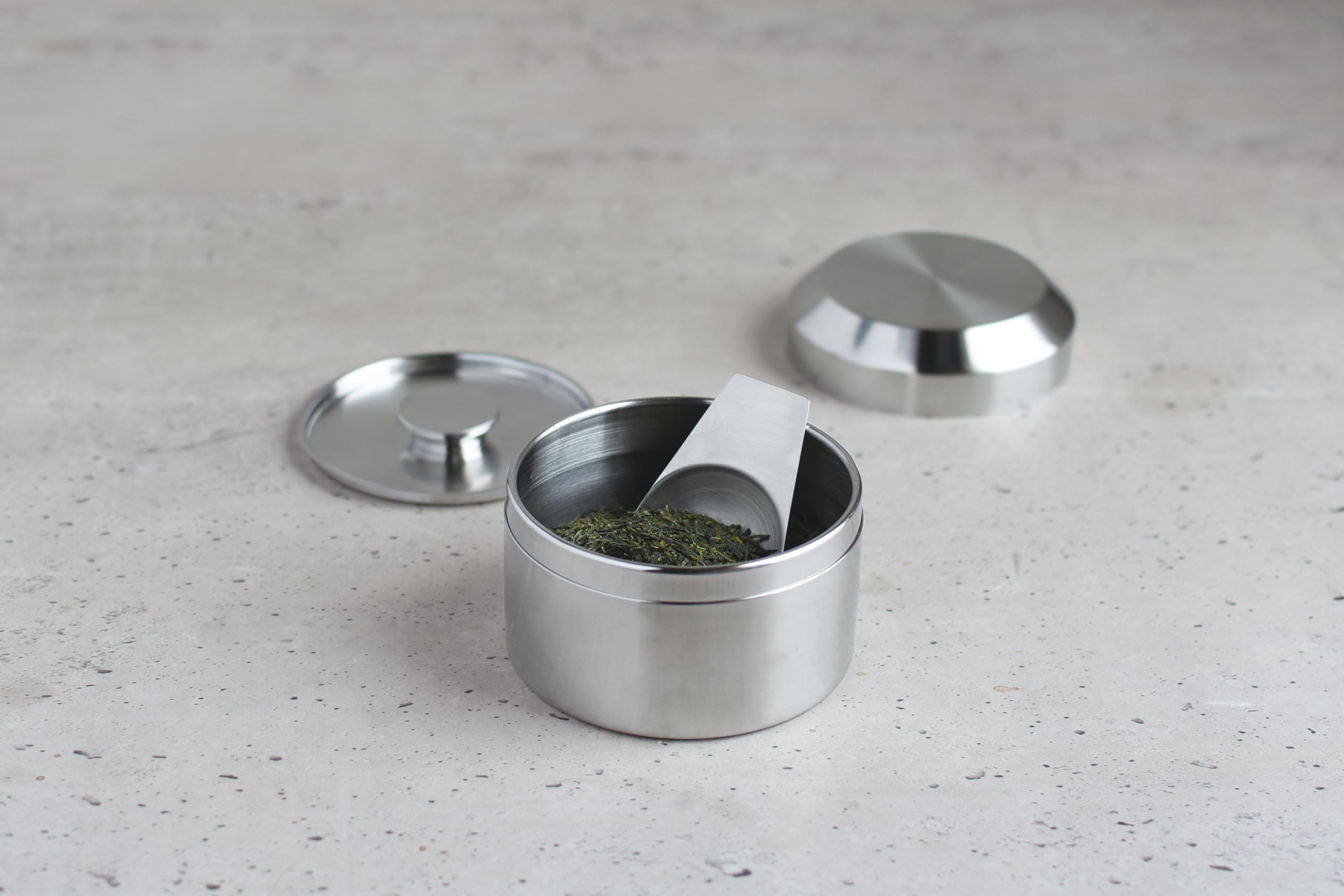 Specifications
*Spoon not included
Material: Stainless Steel
Dimensions: ø 3.5" x 2.6" // ø 3.5" x 4"
Volume: 250ml / 8.5oz // 450ml / 15.2oz
User Recommendations: Do not microwave or dishwash
Made in Japan
About Kinto
Just like us at tokyobike, KINTO's ethos is founded on slowing down and seeing the beauty of nature in the change of seasons. With that concept in mind, KINTO aspires to create products that stand by you in your everyday life and will naturally blend with your living spaces, adding color to daily life. Their products are designed always prioritizing the balance between usability and aesthetics. Needless to say, we are definitely on the same page as KINTO.
*Spoon not included
Material: Stainless Steel
Dimensions: ø 3.5" x 2.6" // ø 3.5" x 4"
Volume: 250ml / 8.5oz // 450ml / 15.2oz
User Recommendations: Do not microwave or dishwash
Made in Japan