Added to your cart - Stars are Born Bell
Stars are Born Bell
Perfect protection for the smallest of riders with a loud, clear ring.
Read More
With an adjustable clasp, this fun bell fits a range of handlebar sizes, but is a great companion for our Paddle and little tokyobike models.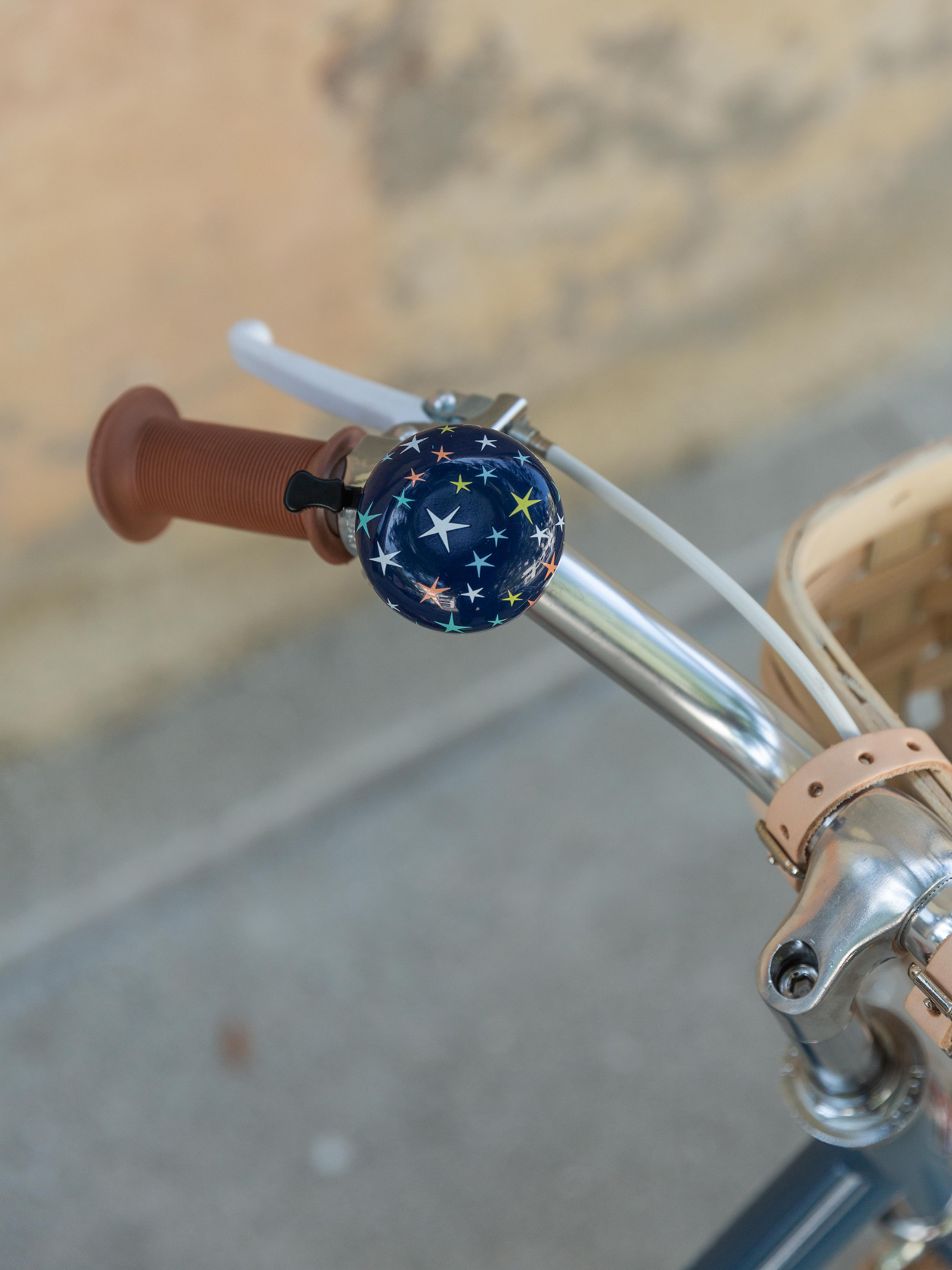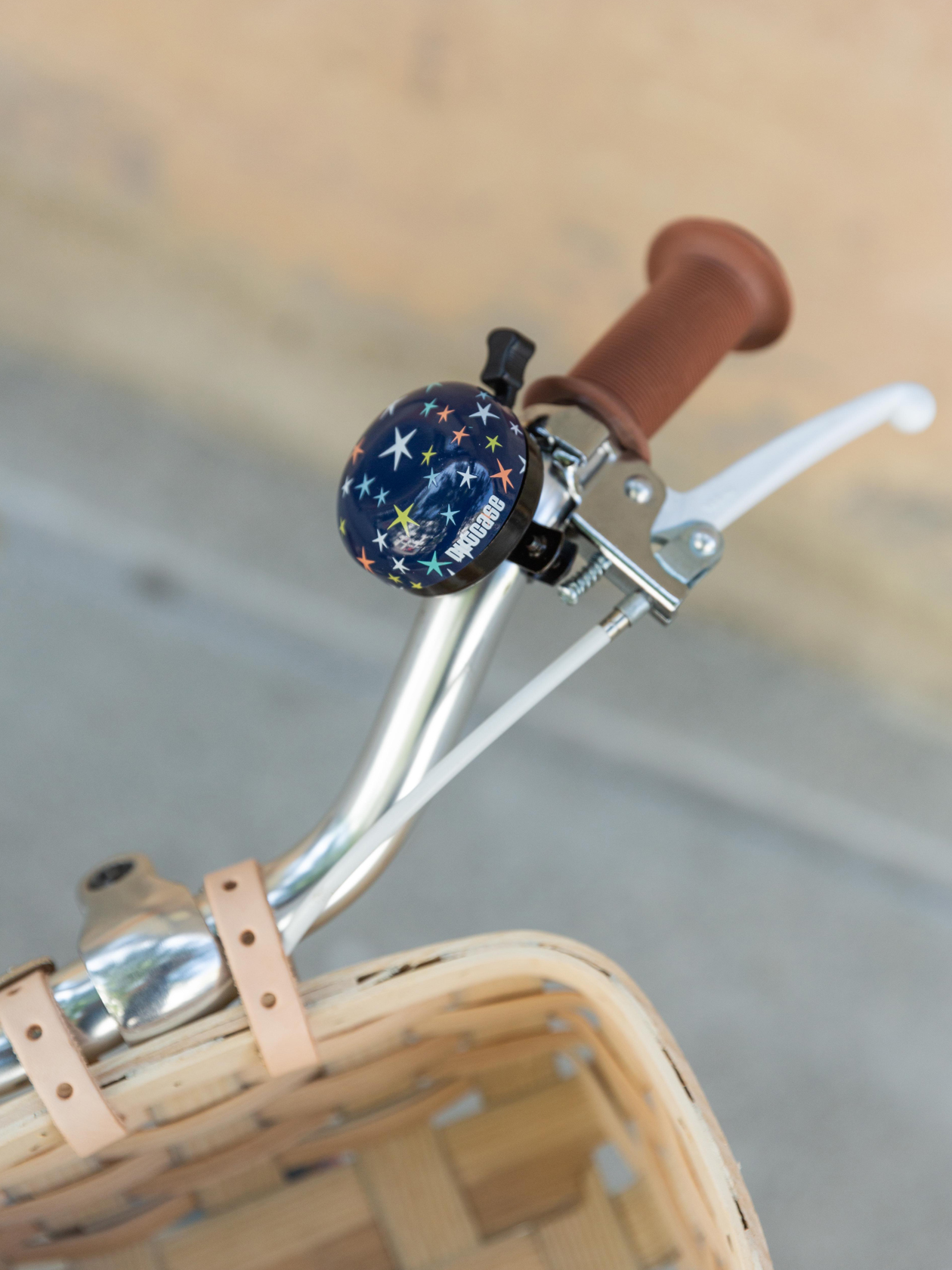 Specifications
2-screw mount fits standard handlebars
Ergonomic arm ensures comfort for your thumb when making your oncoming announcement
Weight: 2.96oz
About Nutcase
Nutcase was founded in 2000, by Michael Morrow, a former Nike Creative Director who saw the opportunity to make helmets exciting again! Based in bike city USA, Portland Oregon, Nutcase has the right community for product testing and improvement. Every year, Nutcase and their design team work with new artists, selected through an international open competition, on fun and creative new designs for their helmets. We appreciate all they do to make little tokyobike riders excited to ride, and safe on the streets.
2-screw mount fits standard handlebars
Ergonomic arm ensures comfort for your thumb when making your oncoming announcement
Weight: 2.96oz