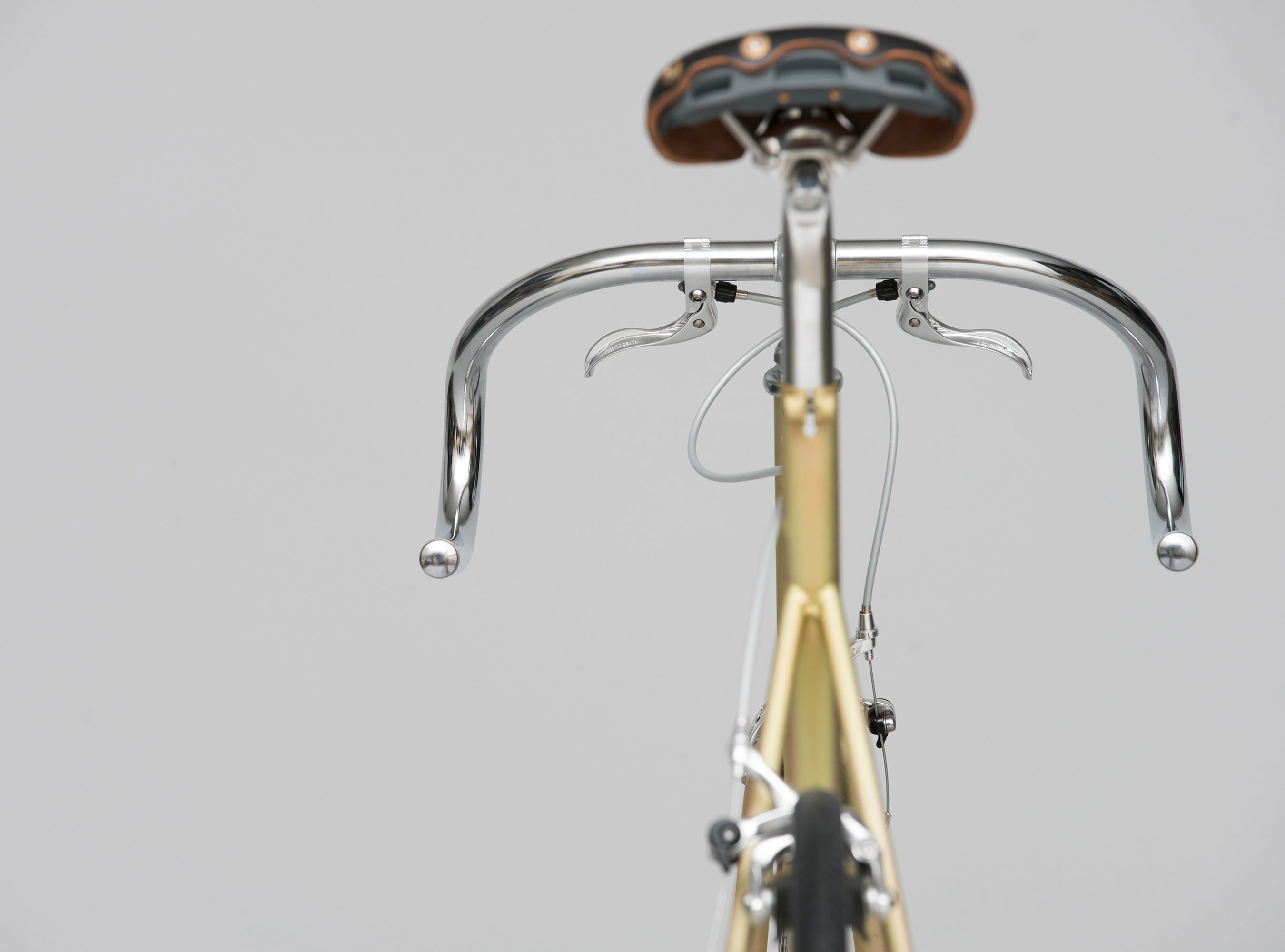 tokyobike Designer Series
tokyobike is pleased to present its first Designer Series, a collaboration with three award-winning designers: Joe Doucet, Everything Elevated, and Nick and Rachel Cope of Calico Wallpaper. Each designer has created a distinct take on tokyobike for our inaugural set of limited-edition bicycles, reflecting the respective designer's approach and aesthetic, resulting in one-of-a-kind modes of transport.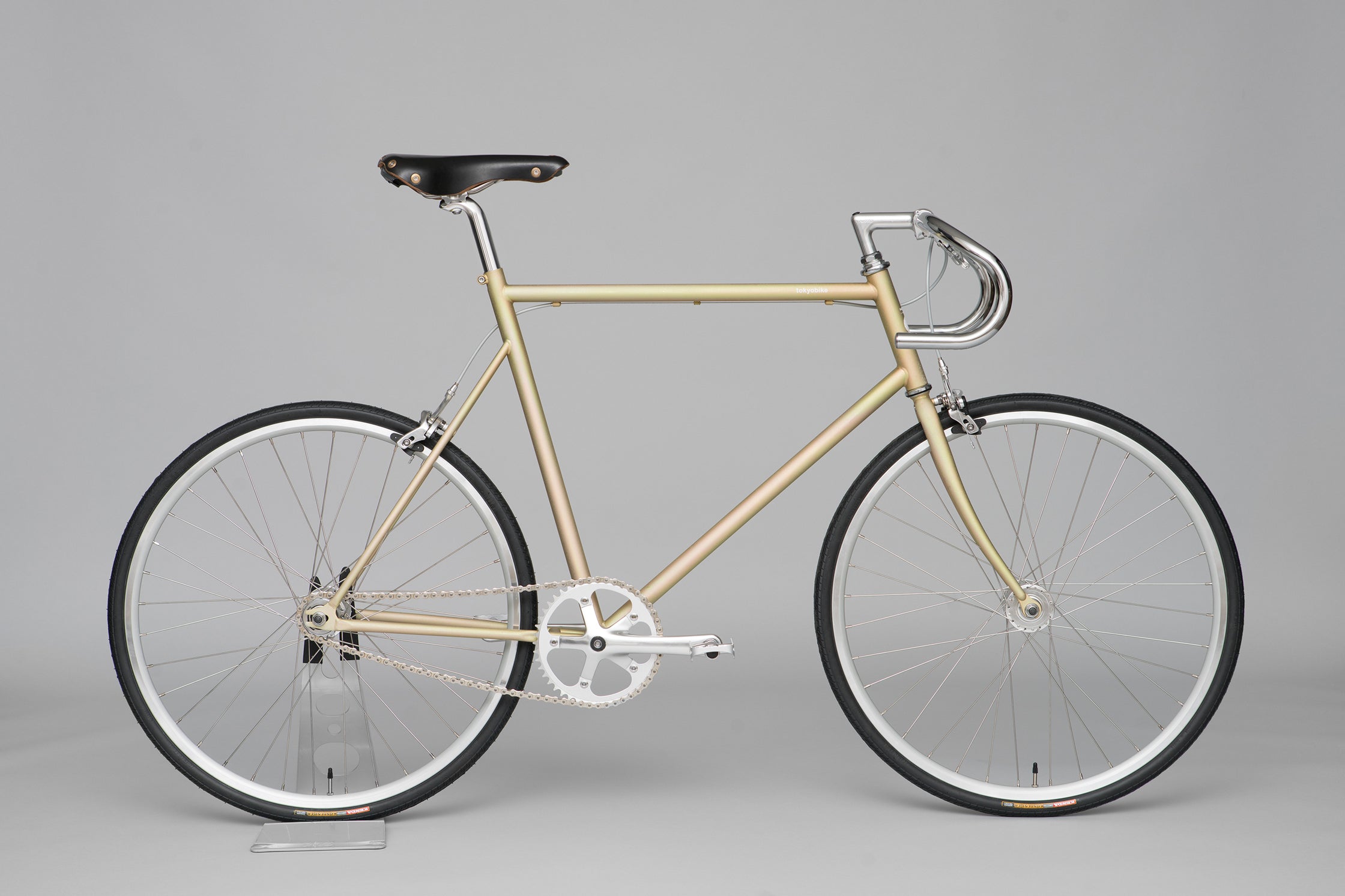 tokyobike x Everything Elevated

Everything Elevated's unique approach, applicable across industries, uses design as a tool to communicate the essence of ideas, materials and stories for brand differentiation. Based in New York and Oslo, the founders of Everything Elevated have always preferred to remain anonymous, choosing to push their work instead of their individual identities. Striking a unique balance between handmade and hypermodern production, this Single Speed has undergone a unique chemical passivation process that protects the metal with an always unique chromated color pattern. The sleek lines of the Japanese made handlebar and stem flow together, and do not distract from the beauty of the finish. The deep drop of the handlebars pays homage to the very first minimalist bikes, bikes designed to race on a track. The ethereal finish, combined with the simplicity of the track inspired components makes this bike suited for a race around the moon.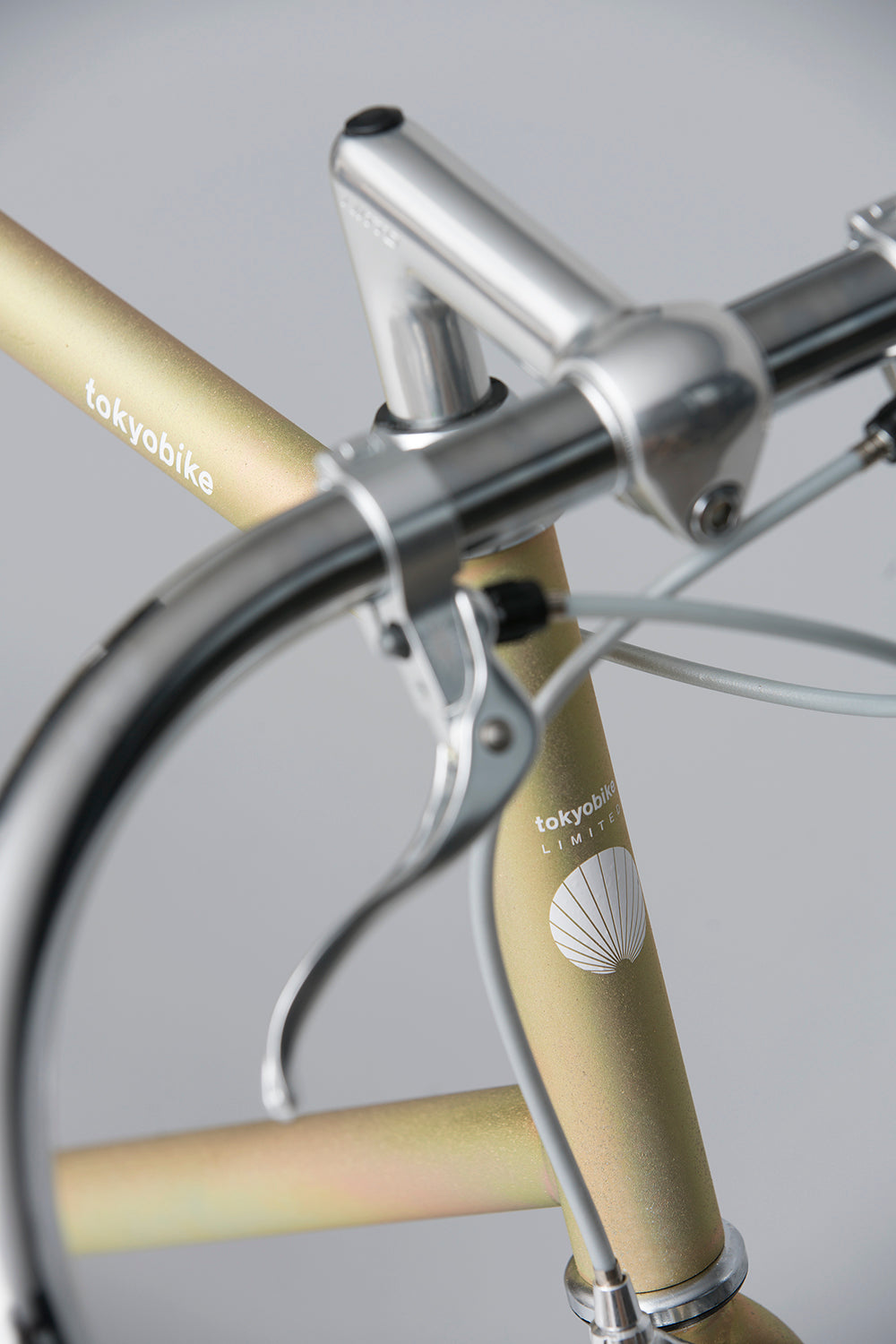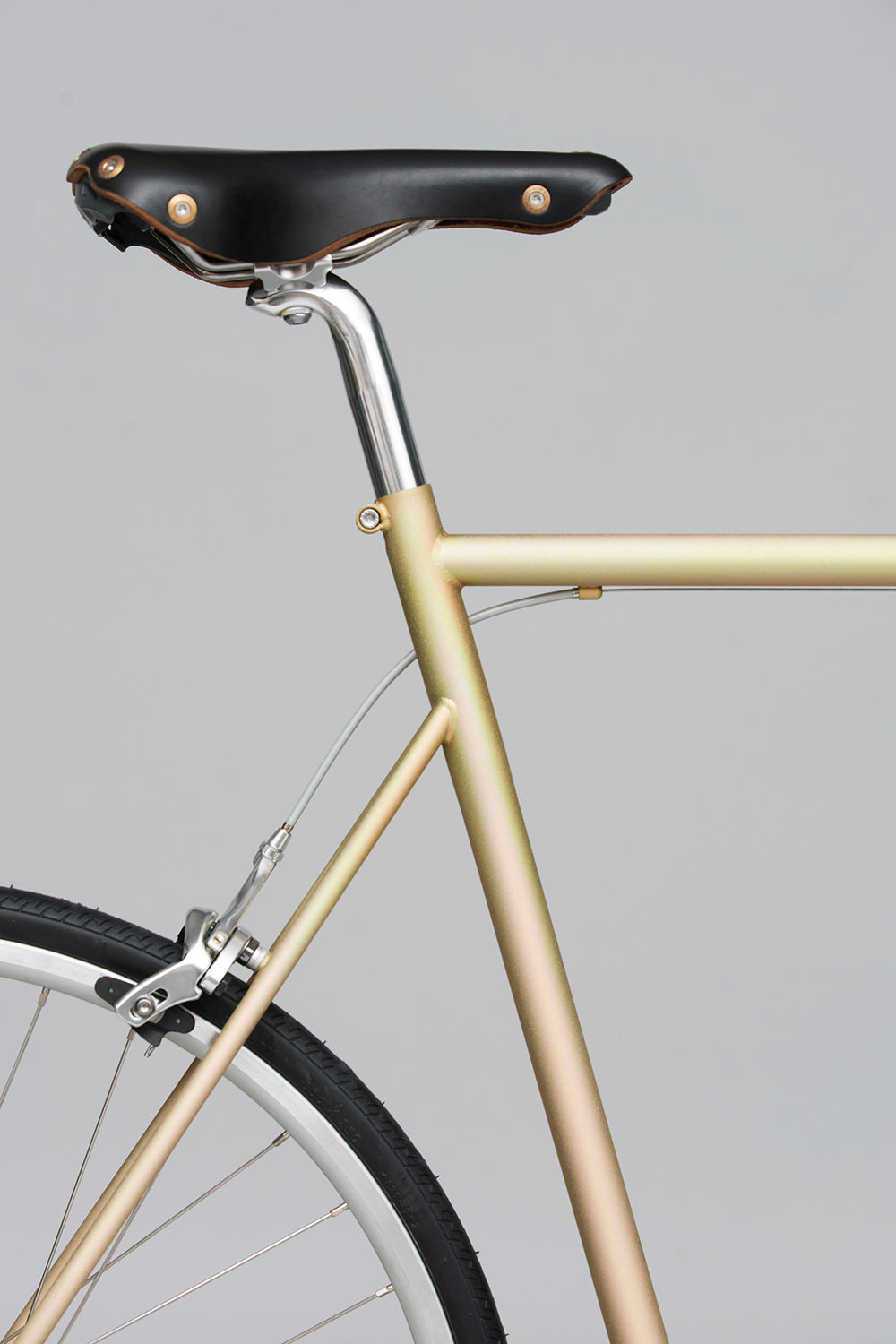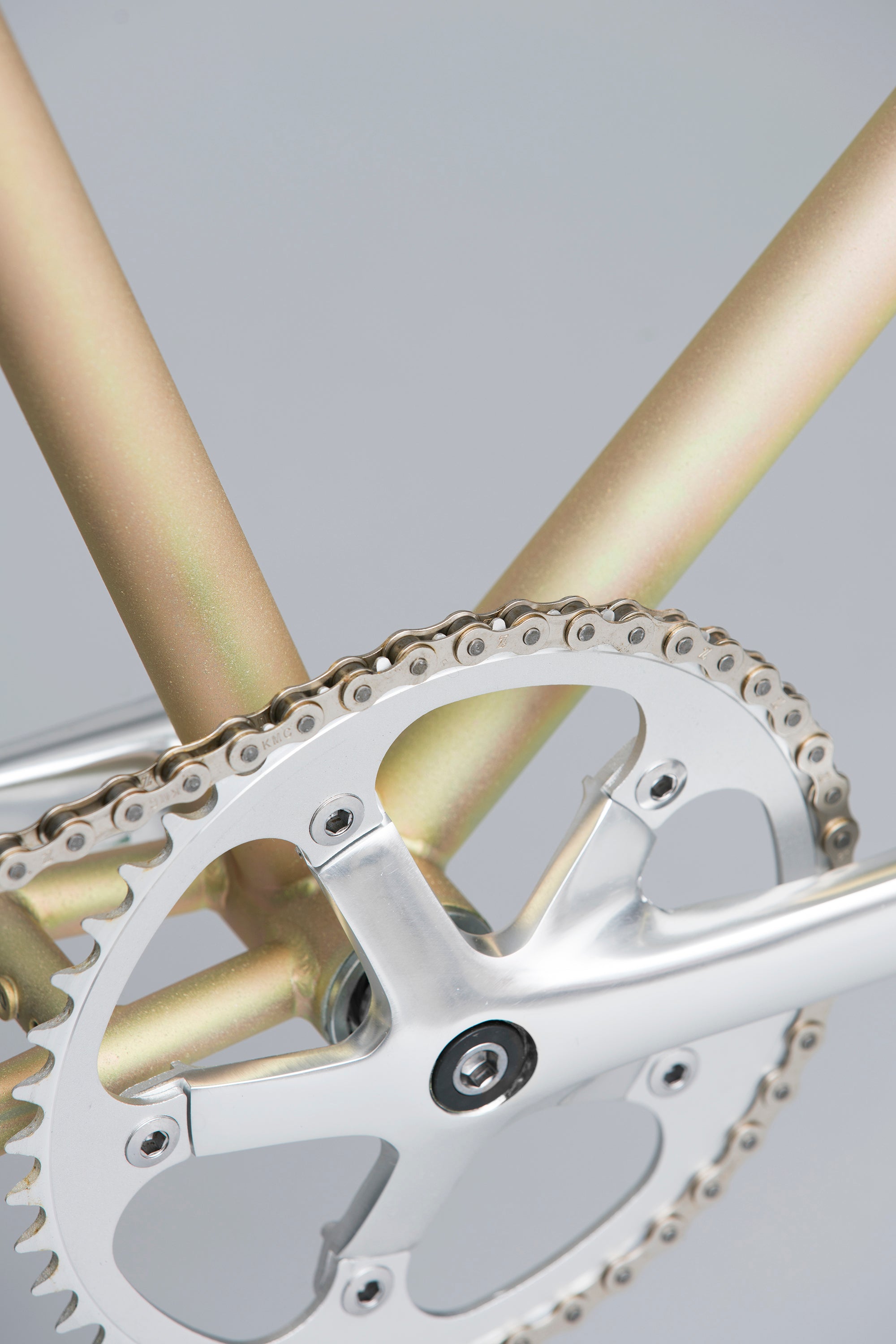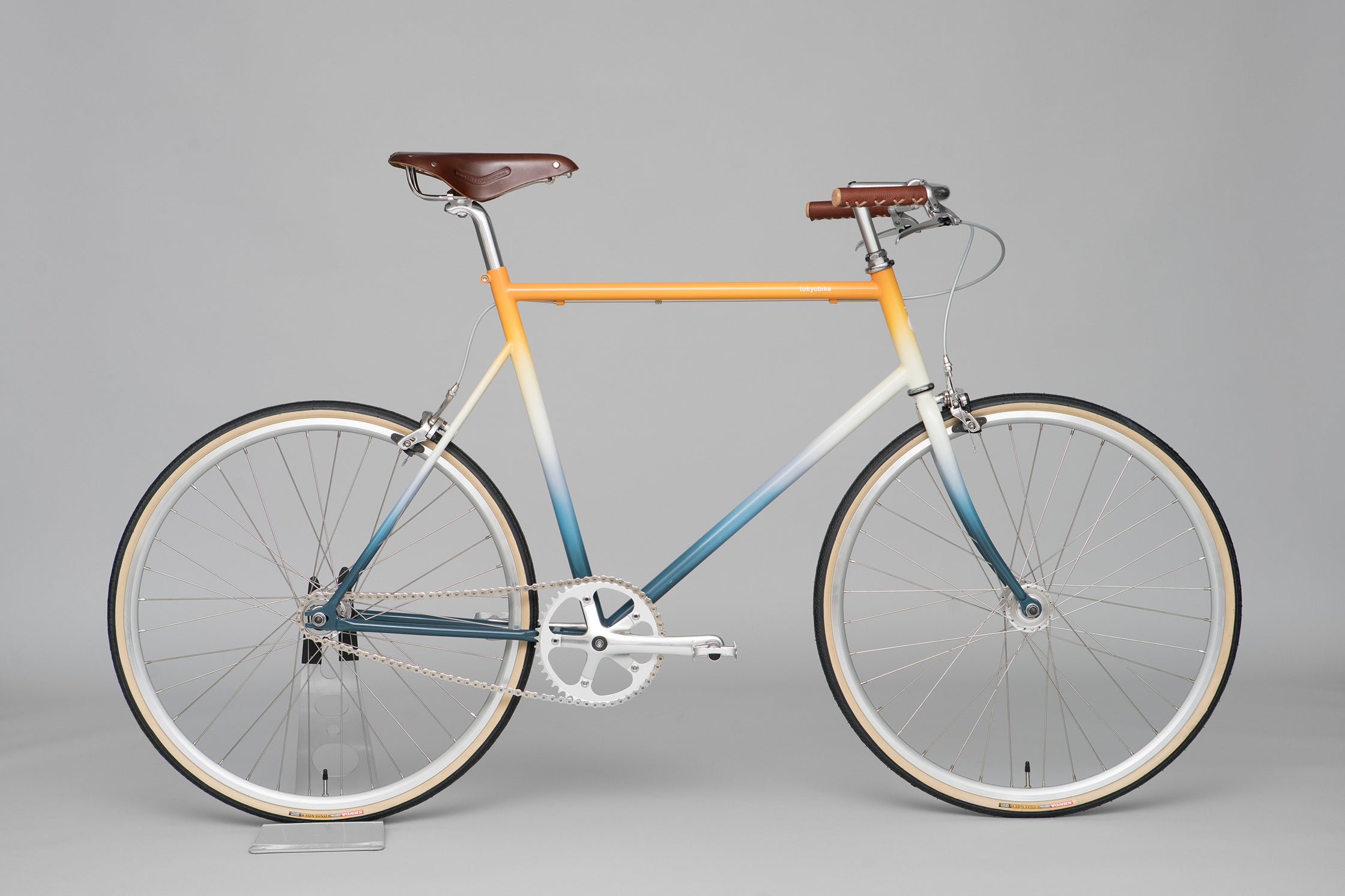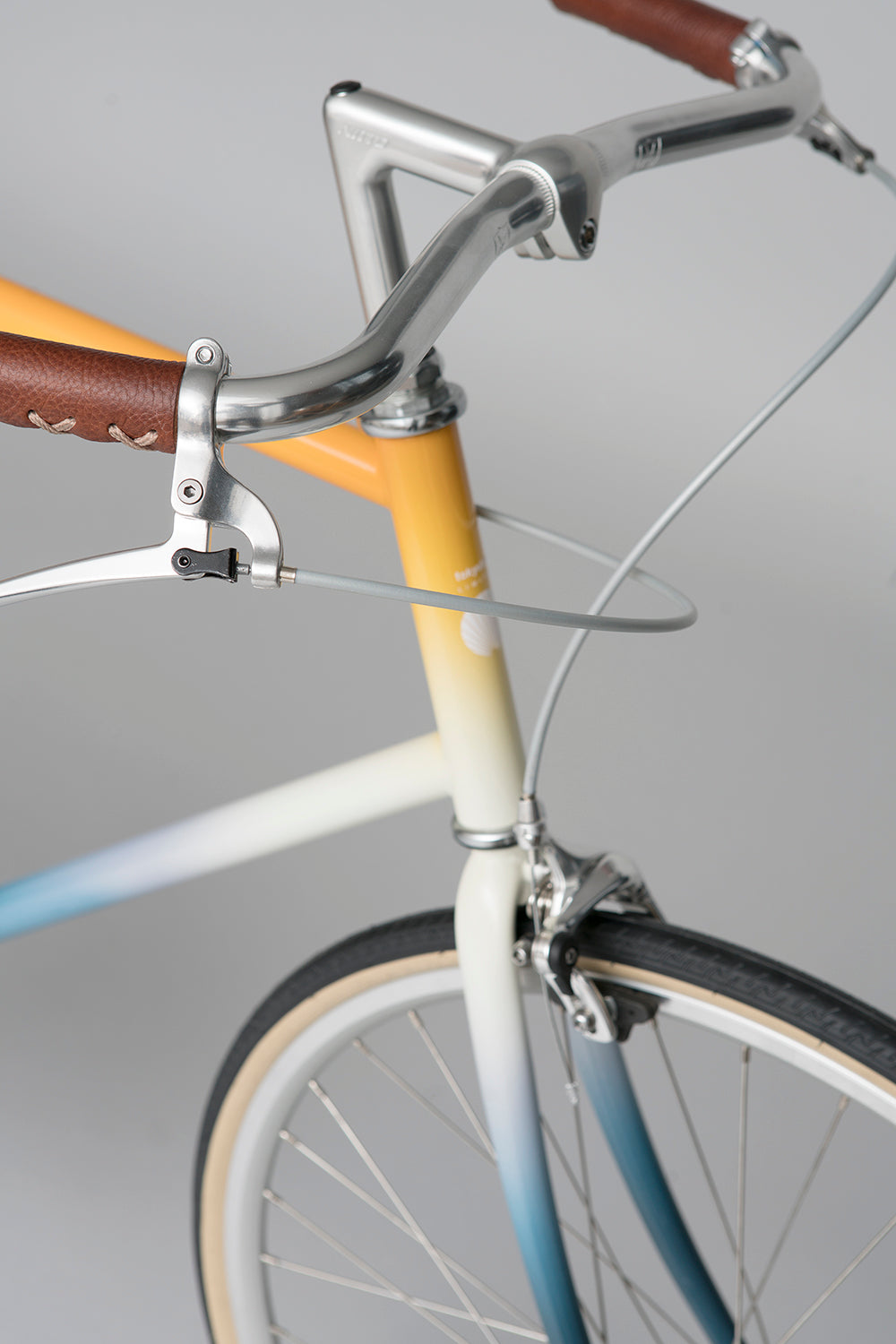 tokyobike x Calico Wallpaper

Nick and Rachel Cope, the husband & wife co-founders of Brooklyn-based Calico Wallpaper, bring their award-winning design approach to this tokyobike. Using the same methods that have garnered a place in the Cooper Hewitt's Wallcoverings collection and an Architizer A+ Award, the Cope's translated Calico Wallpaper's signature Aurora wallpaper onto a tokyobike, elevating the piece into an art form. The unique ombre finish reflects the endless variation in the cycle of dawn and dusk. The elegant components chosen for this special frame are reminiscent of French porteur bikes of the 1930's – bicycles that were comfortable and utilitarian, meant to be ridden all day.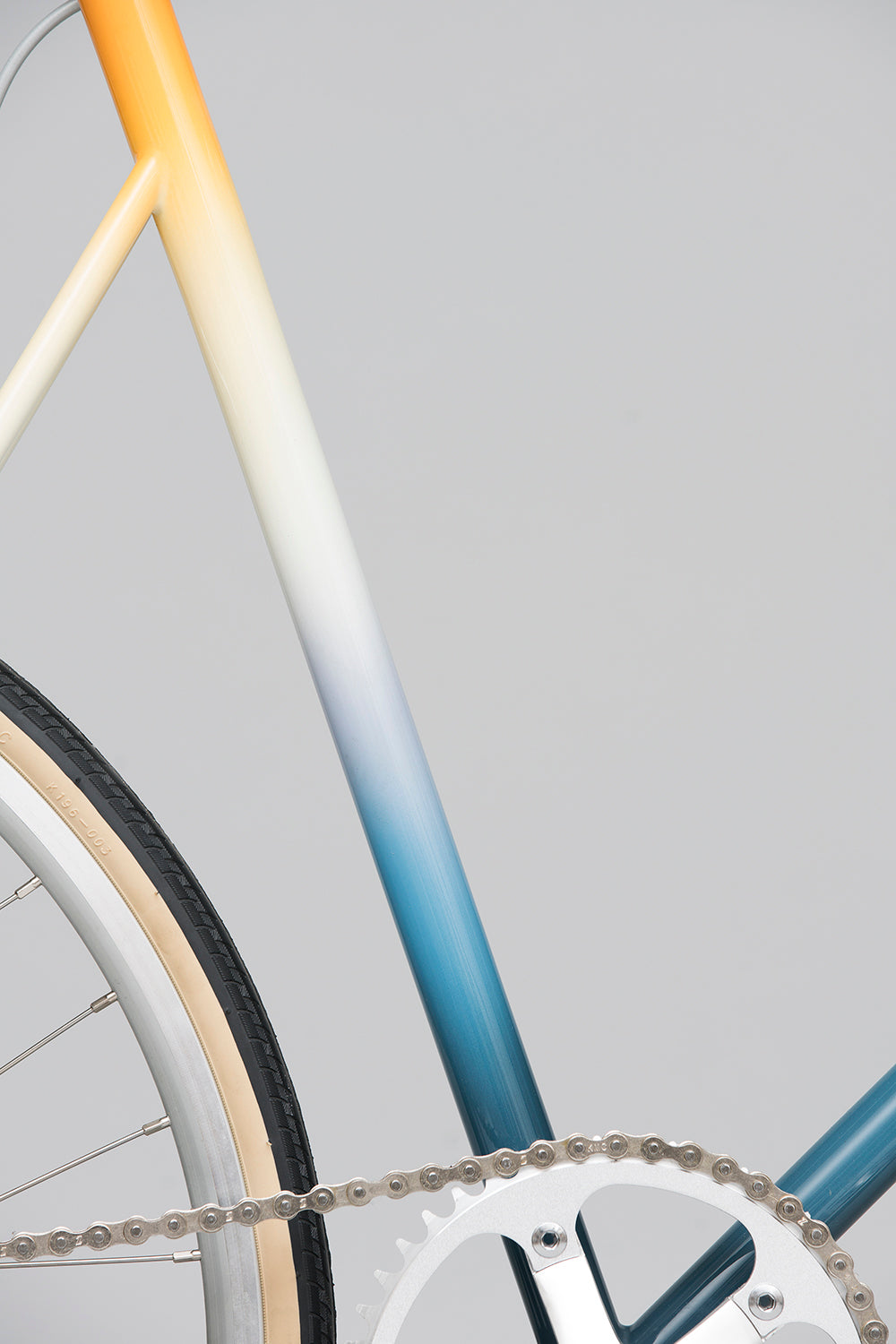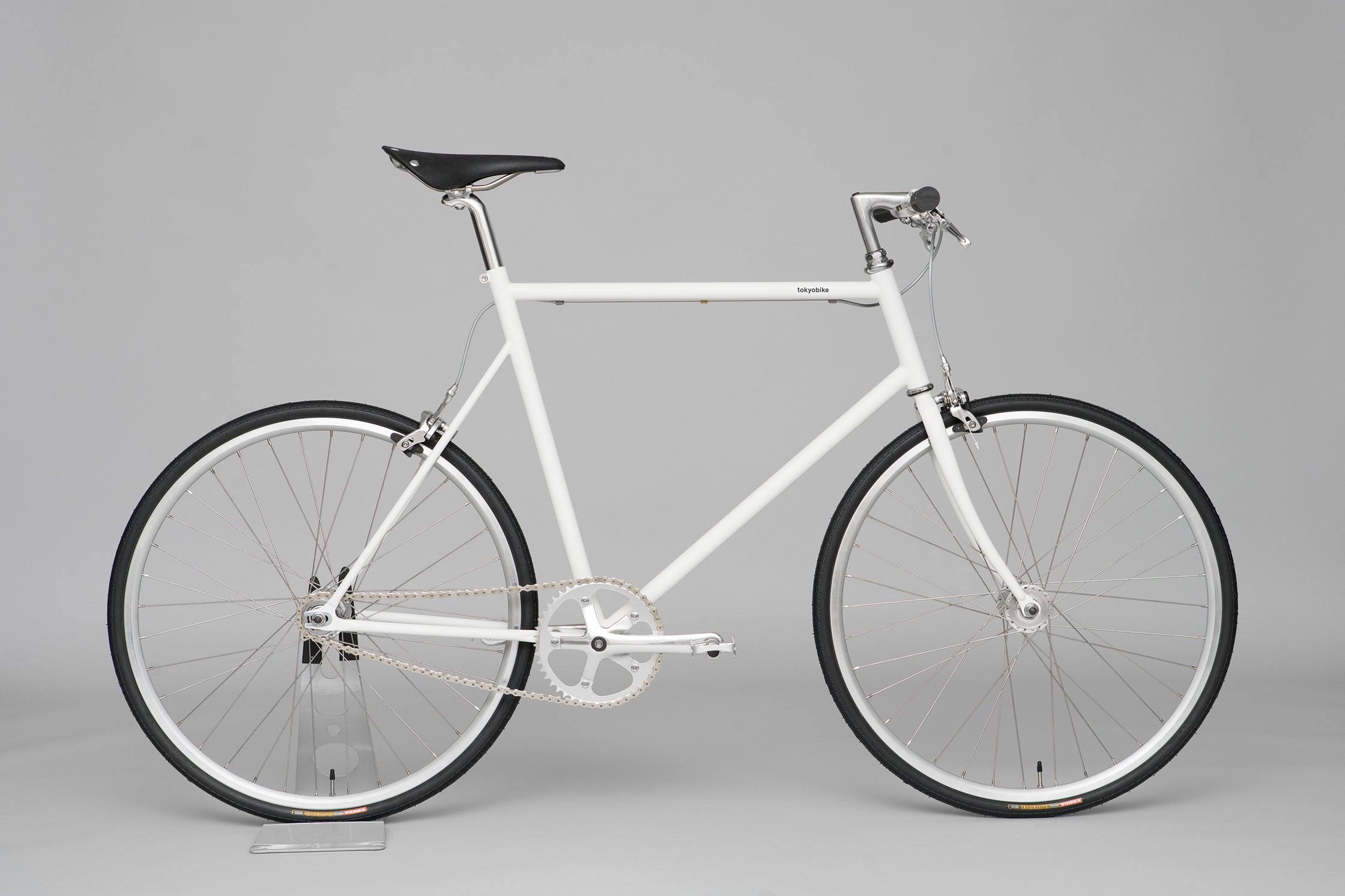 tokyobike x Joe Doucet

Joe Doucet, an award-winning designer, entrepreneur, inventor, and creative director based in Brooklyn, creates work that deftly hybridizes function and visual appeal while conveying layers of meaning and message. In May 2017, Doucet received the 2017 Smithsonian Cooper Hewitt National Design Award for Product Design. Doucet's tokyobike is an elegant solution for the indecisive cyclist - a bike which is one color when viewed from the right and another when viewed from the left. To match the duality of the frame, the contact points of the bicycle are also half & half. The grips & saddle are handmade in Italy, half organic canvas, half vulcanized rubber, comfortable & beautiful. The flat handlebar is consistent with the crisp line between the two colors of the finish. This blunt setup puts the rider in an aggressive riding position—centered, and ready to make a quick decision in traffic. Decisively undecided.