The 5th Season
It's difficult to compare anything to Tokyo during Sakura season with its abundant blossoms, Spring energy, and Hanami celebrations throughout the parks, but Tokyo's 5th / Rainy season is one not to be overlooked. Yes! it might rain, and yes! you may need to stop by the closest Lawsons for a classic transparent umbrella, but there is still a ton to explore. Join us as we explored Tokyo with tokyobike America's Director, Juliana Di Simone.
Mandarin Oriental
2-1-1, Nihonbashimuromachi, Chuo City, Tokyo 103-8328

We have collaborated with the Mandarin Oriental Tokyo on custom guest bicycles, so we were very excited to be staying at their property. Newly renovated, the rooms are very spacious for Tokyo and the views are incredible. Service is also exceptional and the pillow menu waiting for you in your room is definitely a thoughtful plus.

The hotel is located in Ginza, a short bike ride from the Imperial Palace, shops, restaurants and really good coffee. I have quite a few tips for food in this neighborhood but do make sure to get at least one breakfast at MO's Kshiki restaurant—think delicious dumplings, bread selections, local fruit juices, and my favorite dish: crab and avocado eggs benedict, which is to die for! And being the foodie I am, I don't say that lightly.

If you have a chance, take a trip to the spa on the 29th floor, even if simply to soak in their infinity pool.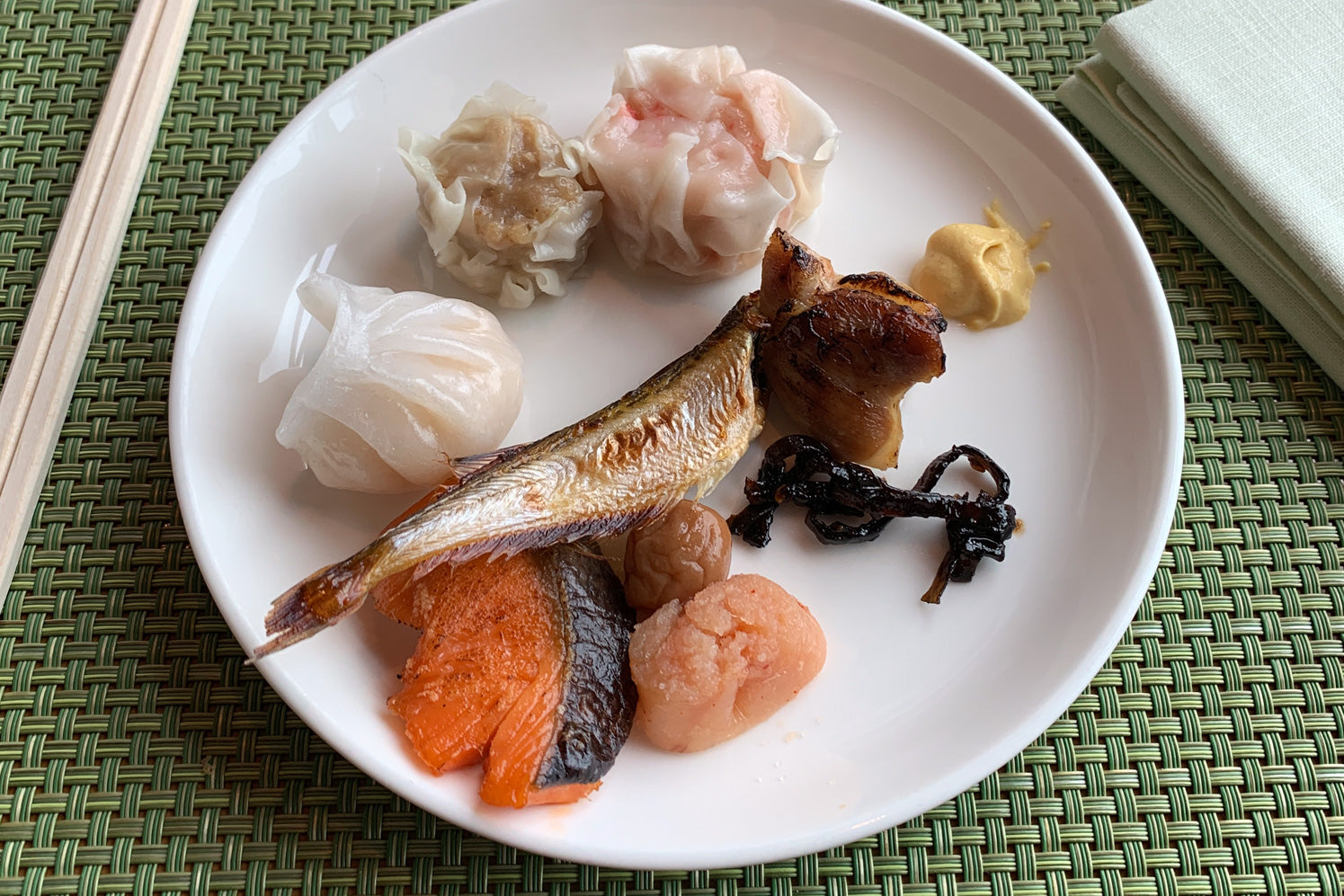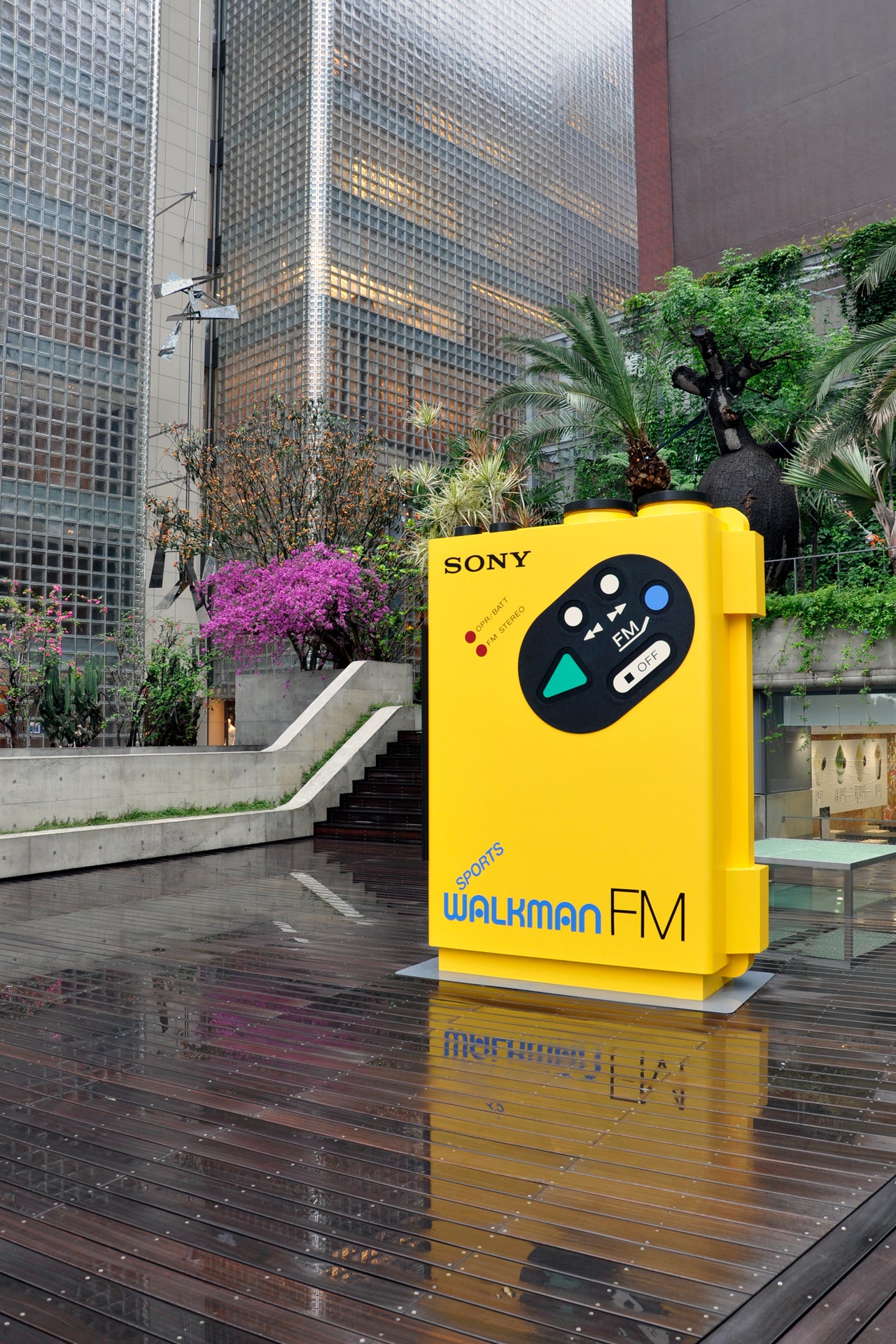 Sony Park
5 Chome-3-1 Ginza, Chuo City, Tokyo 104-0061, Japan

I was very surprised not to come across Yoshinobu Ashihara's famous Sony Building when walking around Ginza, but the newly-opened Sony Park in the same location was a very pleasant surprise. The space, designed to bring the community together into a more public area, is a work in progress and will not be fully completed before 2020. Through 1 Sep 2019, Sony is hosting #009 Walkman in the Park, displaying 230 Sony Walkman devices ranging from the first model to more recent ones. A true trip down memory lane.


THE CONVENI(ザ・コンビニ)
@Sony Park

Inspired by Japanese convenience stores, The Conveni is stocked with unconventional items you won't find at your usual konbini. The brainchild of streetwear designer, musician and artist Hiroshi Fujiwara, this concept store plays into his vision of pushing the boundaries of fashion and retail.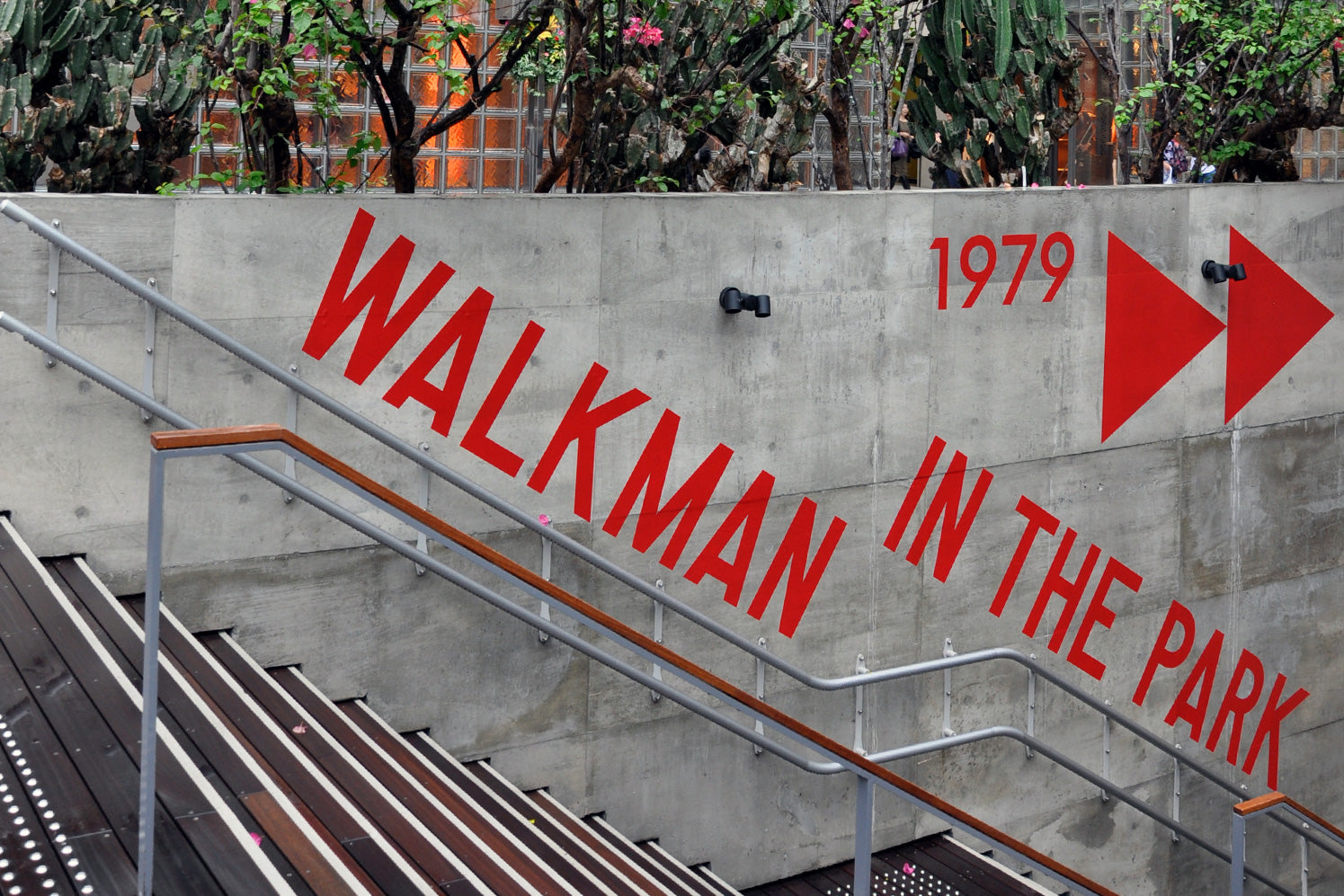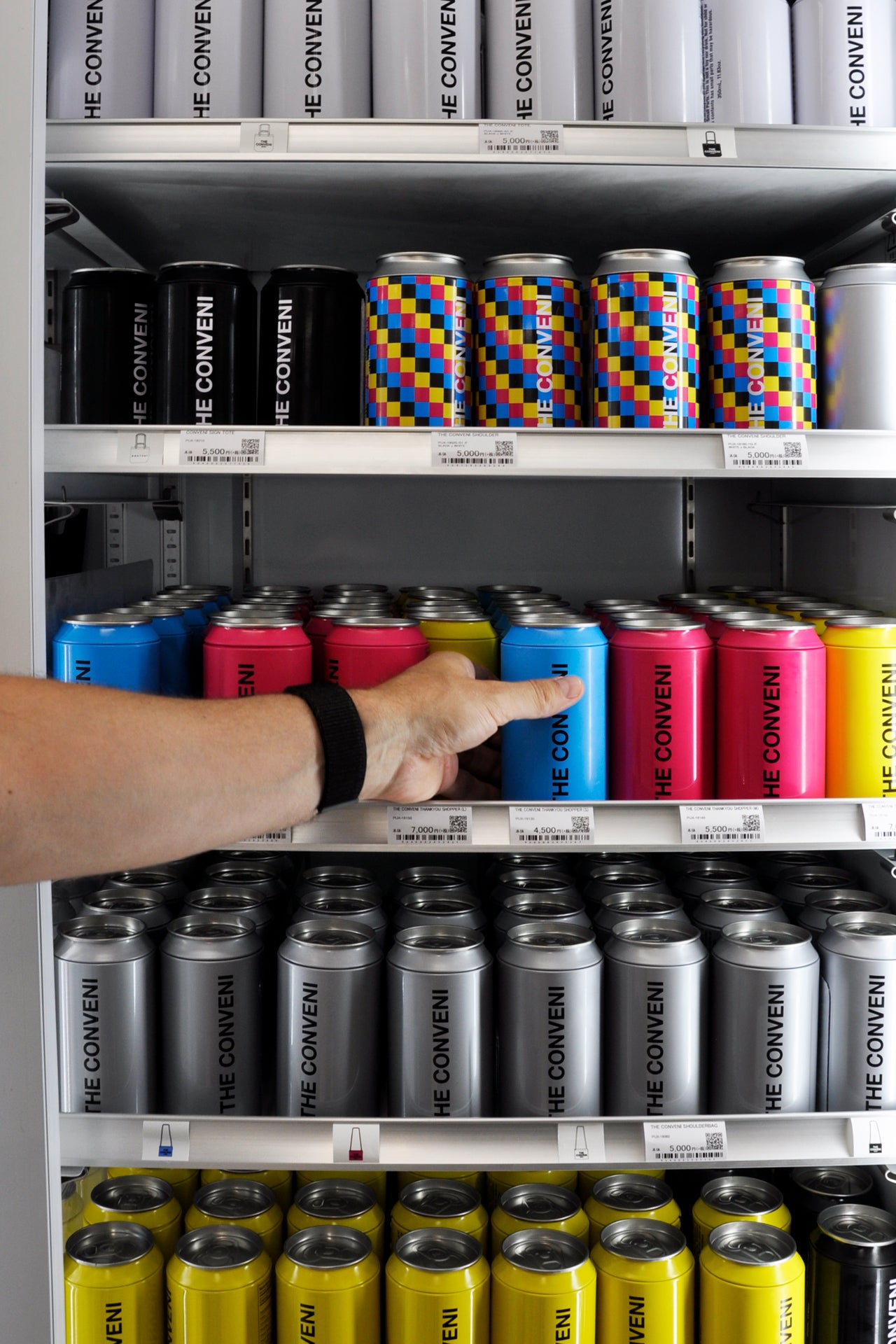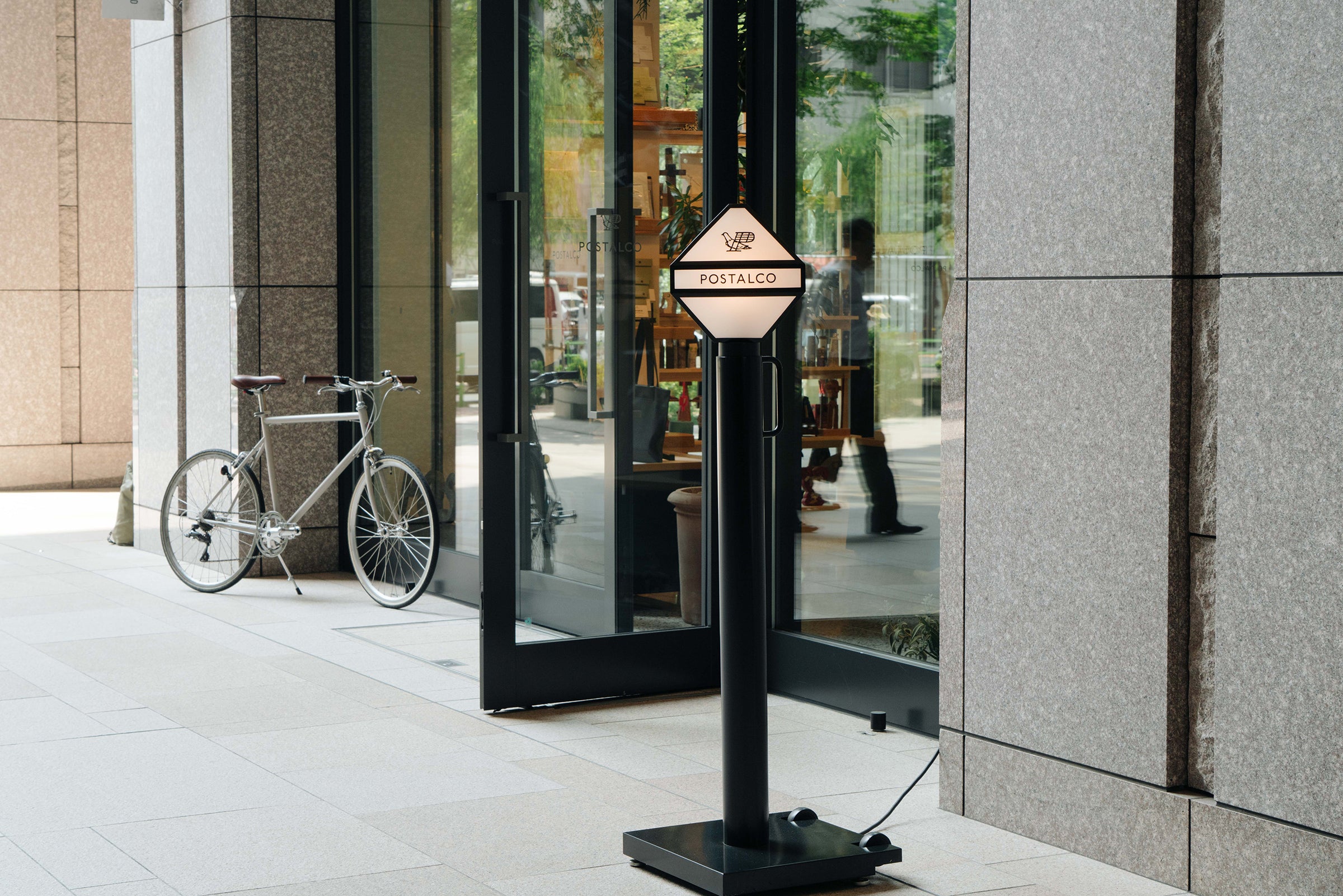 Postalco
2-2-1 1FL Kyobashi Chuo Tokyo 104-0031

Featured in our Sakura in Tokyo Guide, Postalco is a personal favorite and a best seller at our DTLA Showroom. Founded by our friends Yuri and Mike Abelson in New York, the brand has been based in Tokyo for 15 years and recently opened a gorgeous space in Ginza.


Glitch Coffee Roasters
101-0054 Tokyo, Chiyoda City, Kanda Nishikicho, 3 Chome−16

Located in Jimbocho, and just a few blocks away from my favorite book shop—Komiyama Bookstore—Glitch is a great stop for caffeine if you're in that area, and a strong supporter of the community. Considering itself a shared roaster, Glitch allows fellow independent coffee shops to roast at this location, and then serve to their customers at their own coffee shop.


Sushi Hayakawa
150-0022 Tokyo, Shibuya City, Ebisuminami, 2 Chome−2−2

Black walls, traditional wood counter, and one lone Bonsai tree are the background for this 6-seat sushi bar. Chef Akira Hayakawa offers a very unique perspective on a traditional practice, where aged fish is part of the menu. The Hayakawa Special Roll is also to die for, a char-seared otoro (super fatty tuna) with truffles and minced onions, best enjoyed with truffle soy sauce. Rich and unique.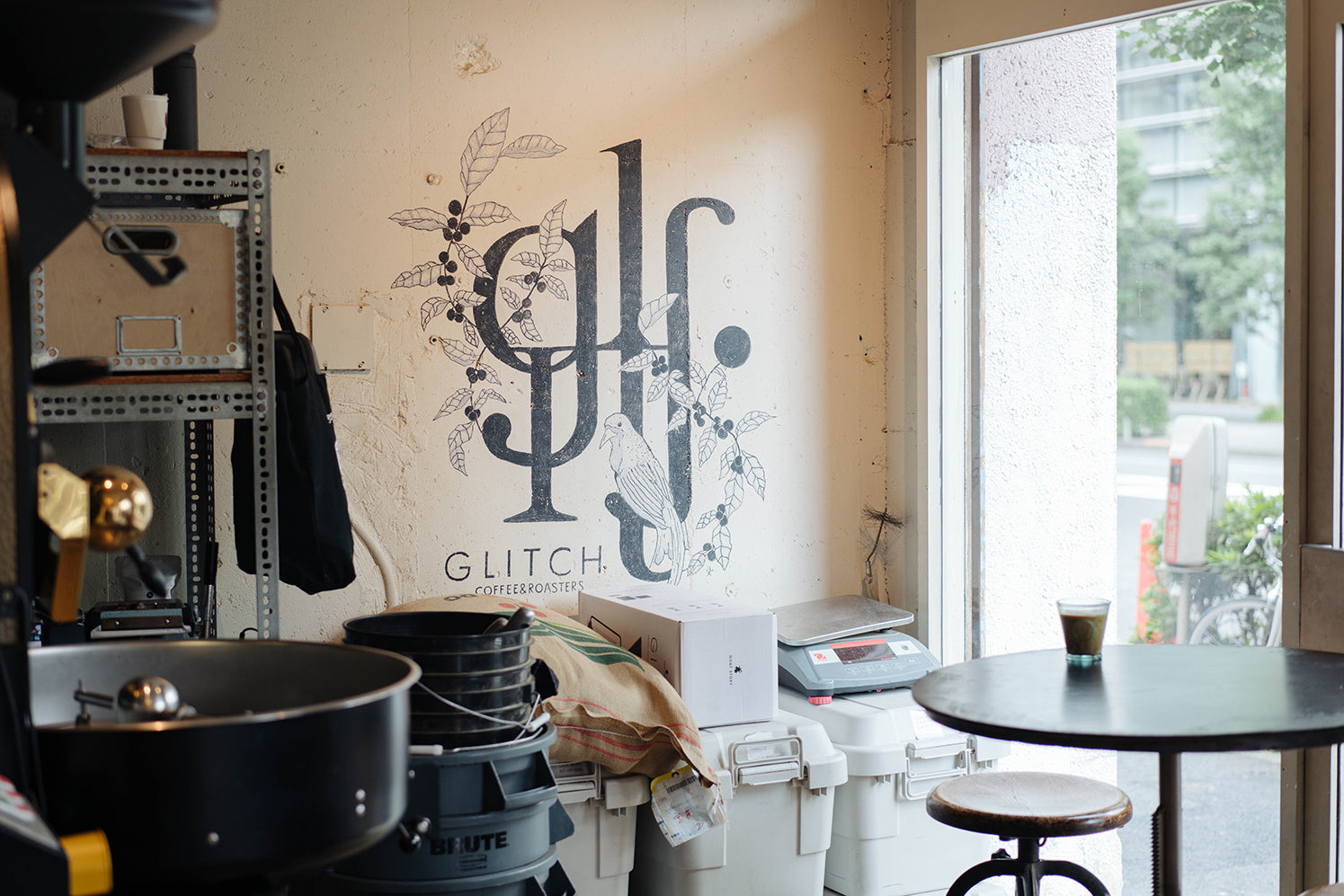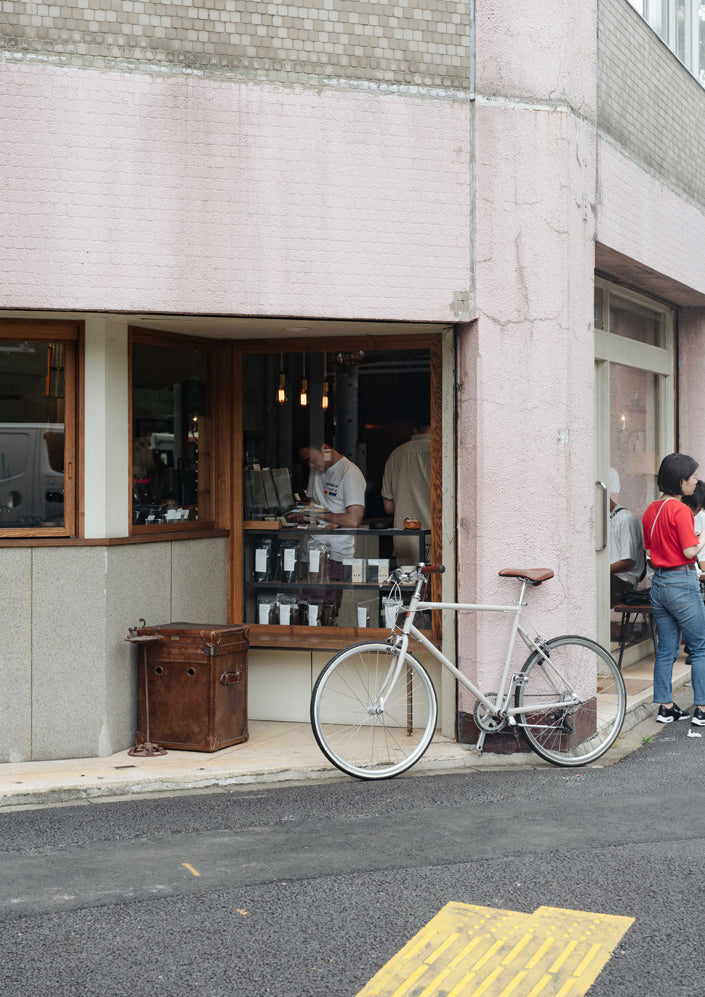 Akomeya
67 Yaraicho, Shinjuku City, Tokyo 162-0805

'Dean & DeLuca on steroids' is how Akomeya was first described to me, and it sure is! This gorgeous food market offers around 20 varieties of carefully selected rices from around Japan, in addition to condiments and ingredients to go with it, dashi and more—all of which made for great gifts. Dining here is also not only encouraged, but delicious.


Gramercy Table
5 Chome-9-5 Ginza, Chuo City, Tokyo 104-0061

Owned by our dear friend Kaz Kamiya—who used to run one of the best Japanese restaurants in New York, this French bistro brings Paris, and a little bit of New York to Tokyo. A modern but cozy interior welcomes you to taste unique flavors inspired from a classic cuisine. The wine list at Gramercy Table is carefully curated by Kaz and one not to be missed.


21 21 Design Sight
107-6290 Tokyo, Minato City, Akasaka, 9 Chome−7−6

Designed by Tadao Ando, one of my favorite Japanese architects, and directed by three Japanese masters of design, fashion designer Issey Miyake, graphic designer Taku Satoh and product designer Naoto Fukazawa, 21 21 Design Sight is a new art space located in Tokyo's Midtown Garden. With rotating exhibitions and workshops, make sure to check the schedule before your visit to find the show(s) that best interest you.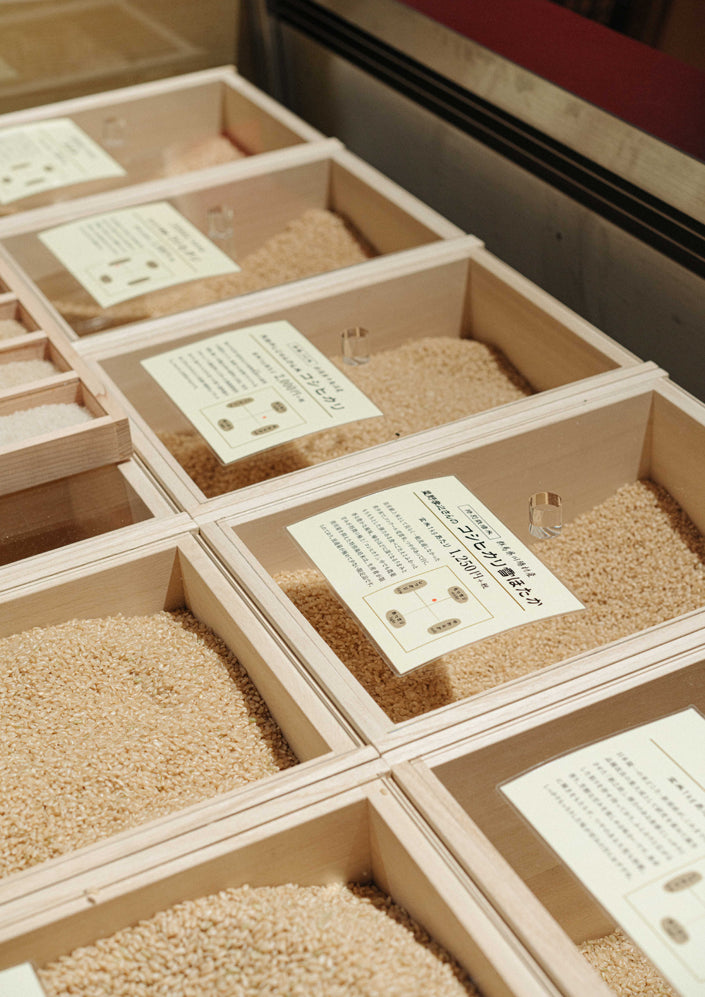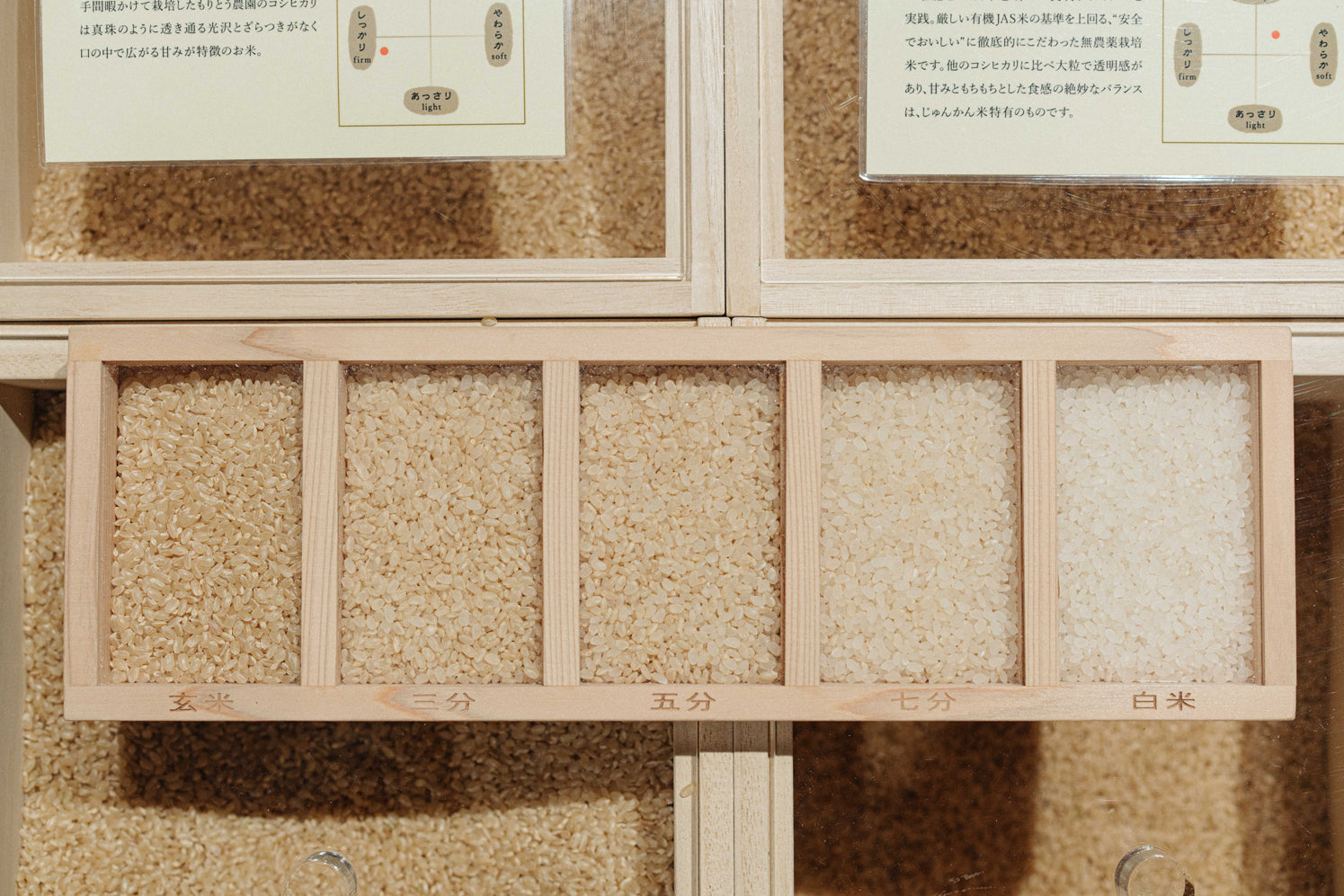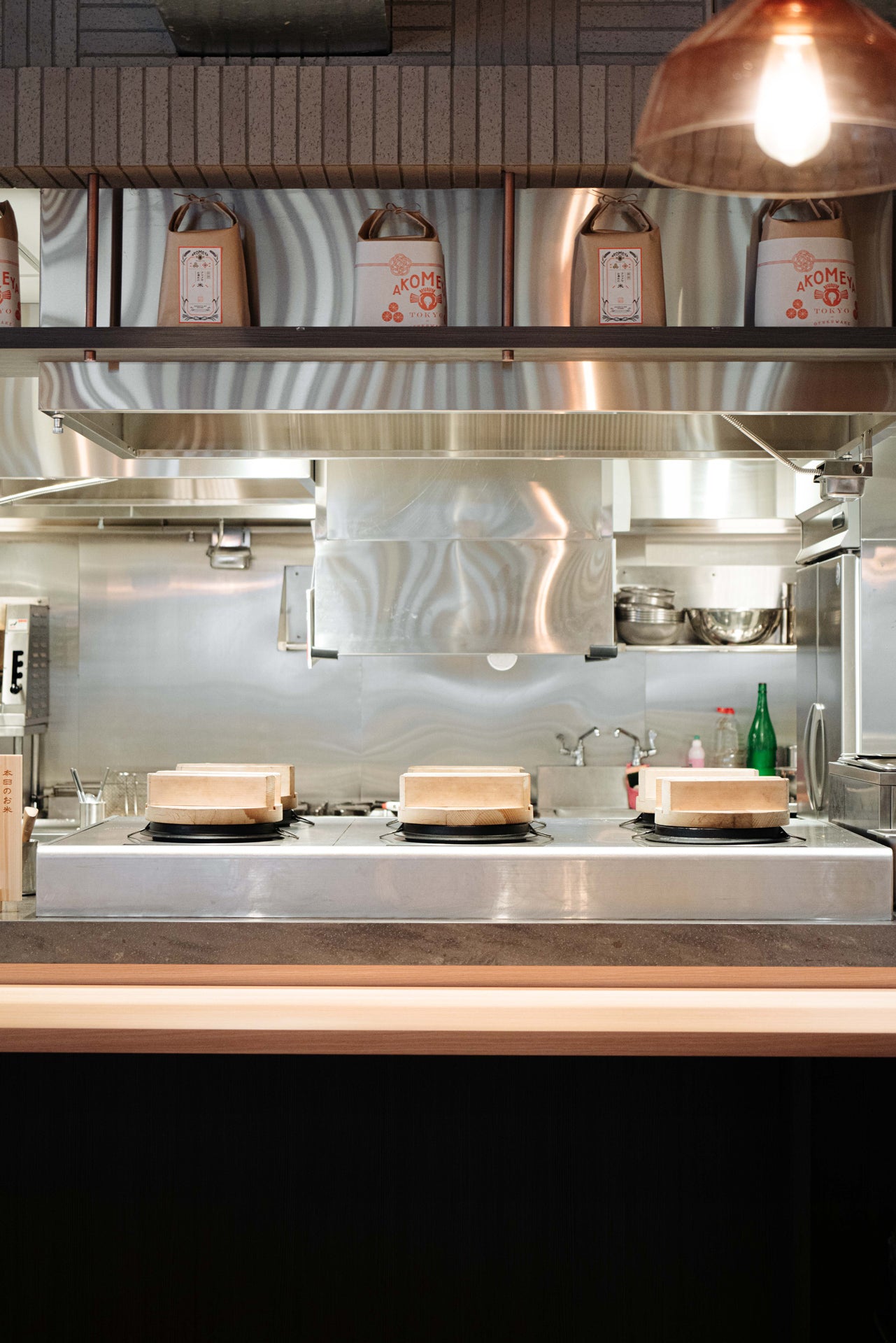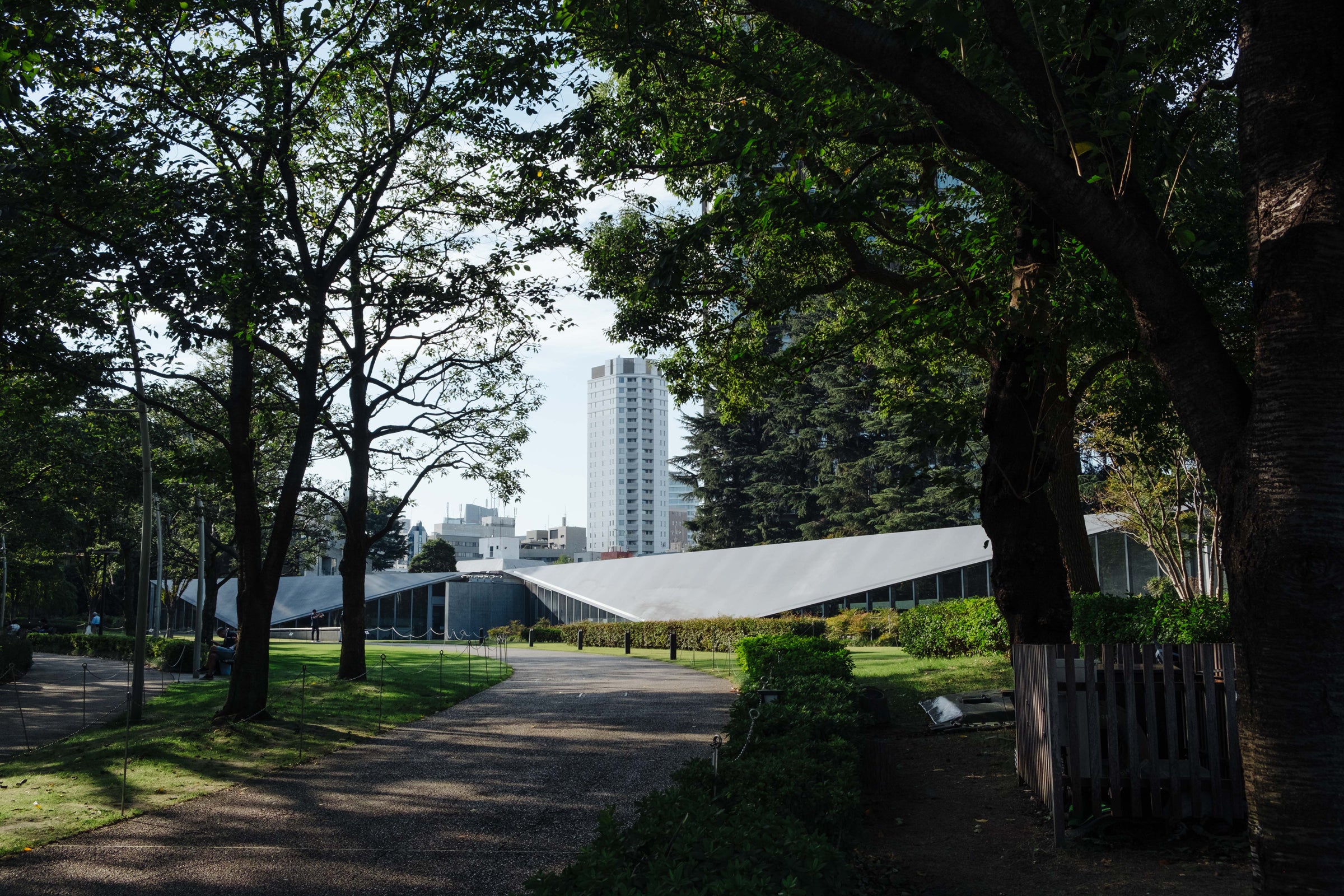 松風 Matsukaze
4 Chome-1-1 Kitashinagawa, Shinagawa City, Tokyo 140-0001

Yanaka is home to a lot of traditional restaurants, and coincidentally, two of my go-to Soba restaurants in Tokyo. This 12-seat bar spot has a traditional-modern take on my favorite noodle, in addition to a large range of unique starters. Make sure you have a light breakfast the day you visit so you can taste a little bit of everything.


Yu
4 Chome-13-17 Ginza Chuo-ku Tokyo-to

A classic style of Kissaten, a traditional Japanese-style tearoom that also serves coffee, Yu is famously known for its Omurice. Soft cooked omelette and pan fried rice, make this the perfect quick lunch stop in Tokyo.


Shin Udon
151-0053 Tokyo, Shibuya City, Yoyogi, 2 Chome−20−16

Even if Udon is low on your noodle ranking, a quick google search will have you hooked. The flavors do not disappoint either. While you wait in line, make sure to watch the chef making your noodles from scratch, freshly cooking them in boiling water then moving them to ice water to stop the cooking process. A thoughtful detail that makes a huge difference.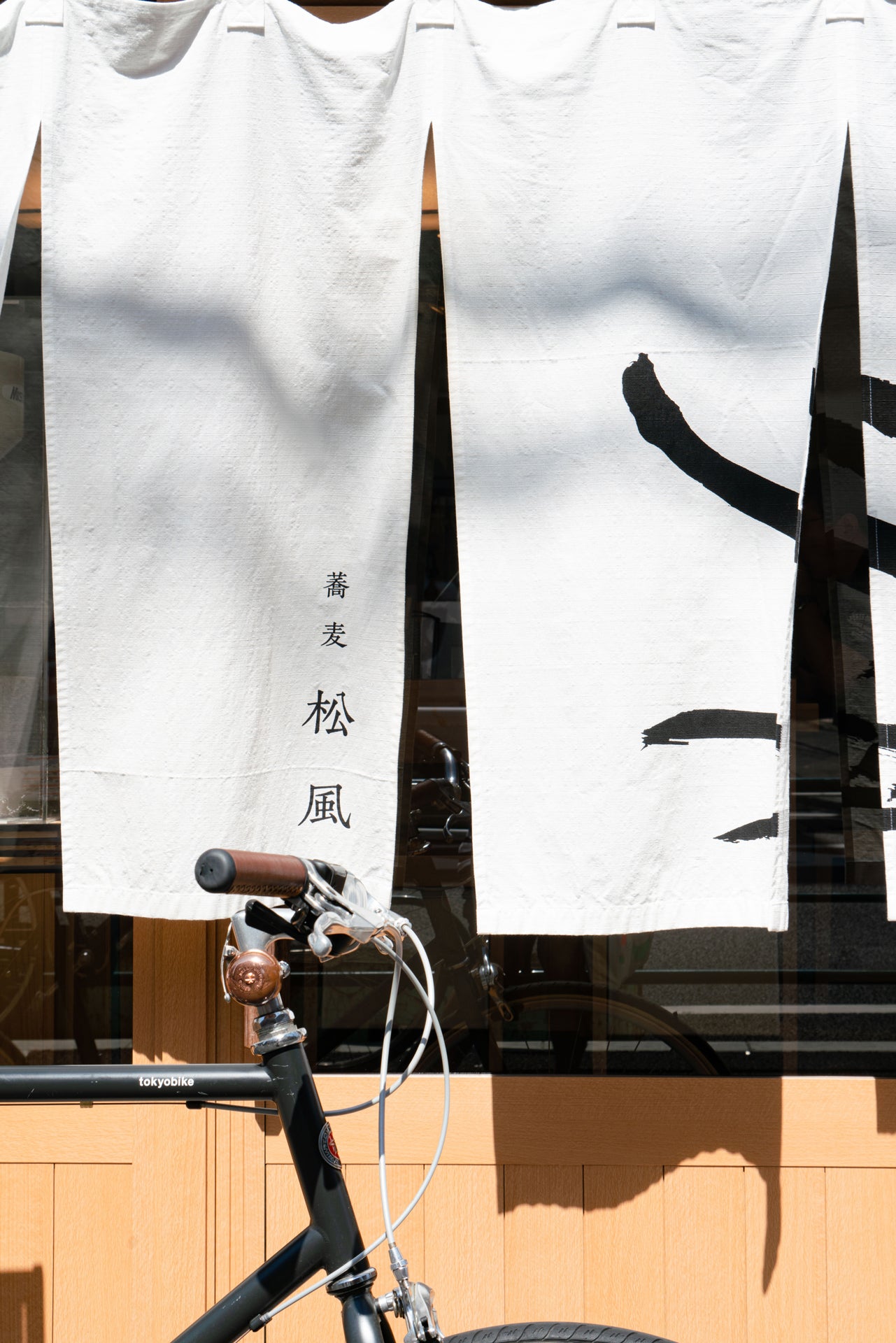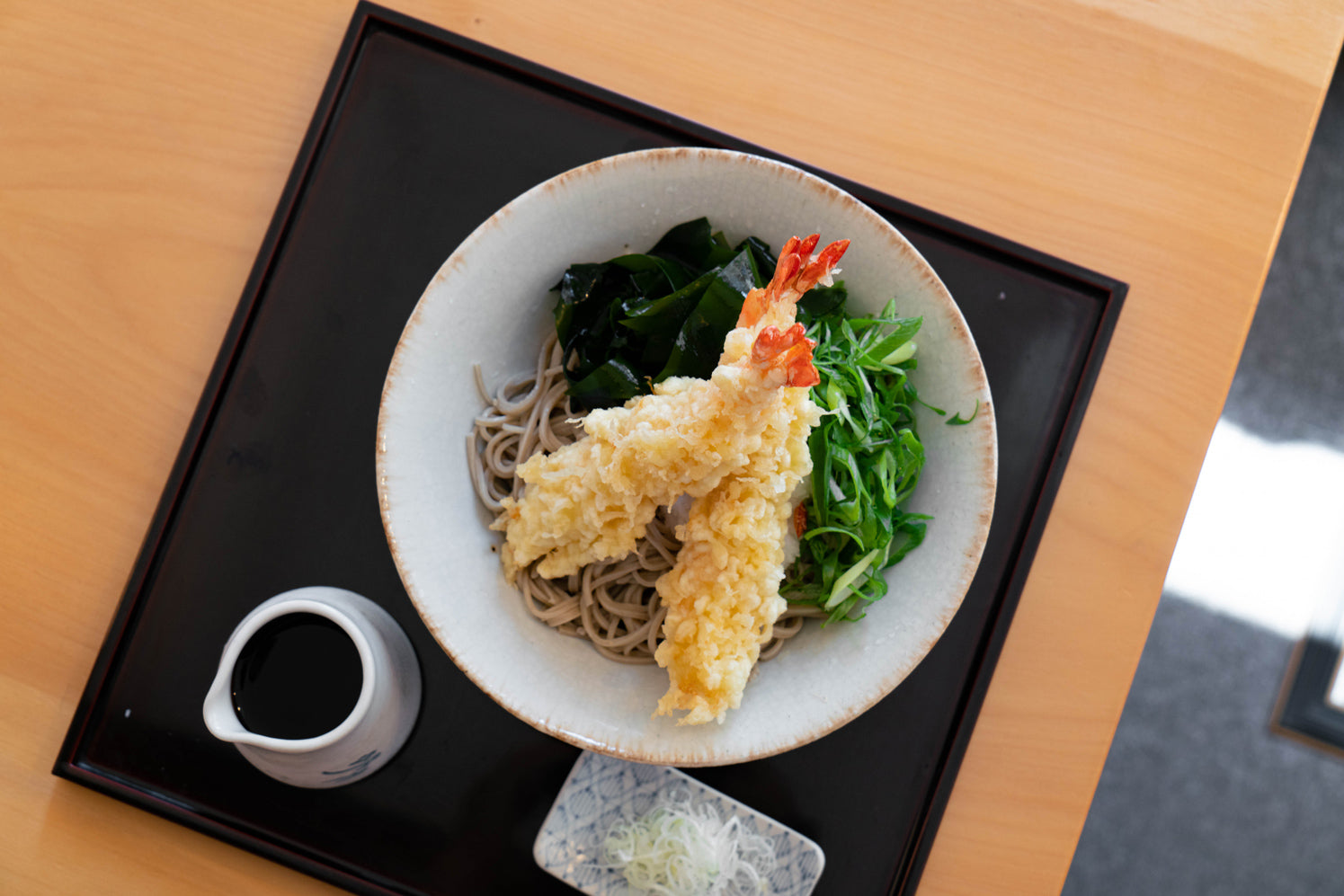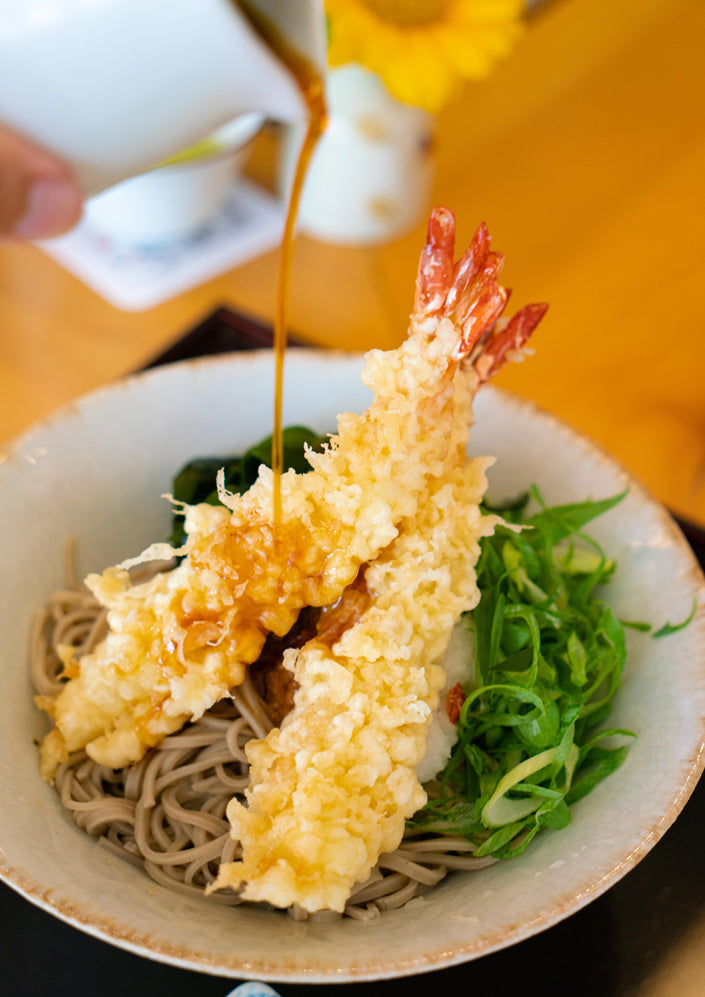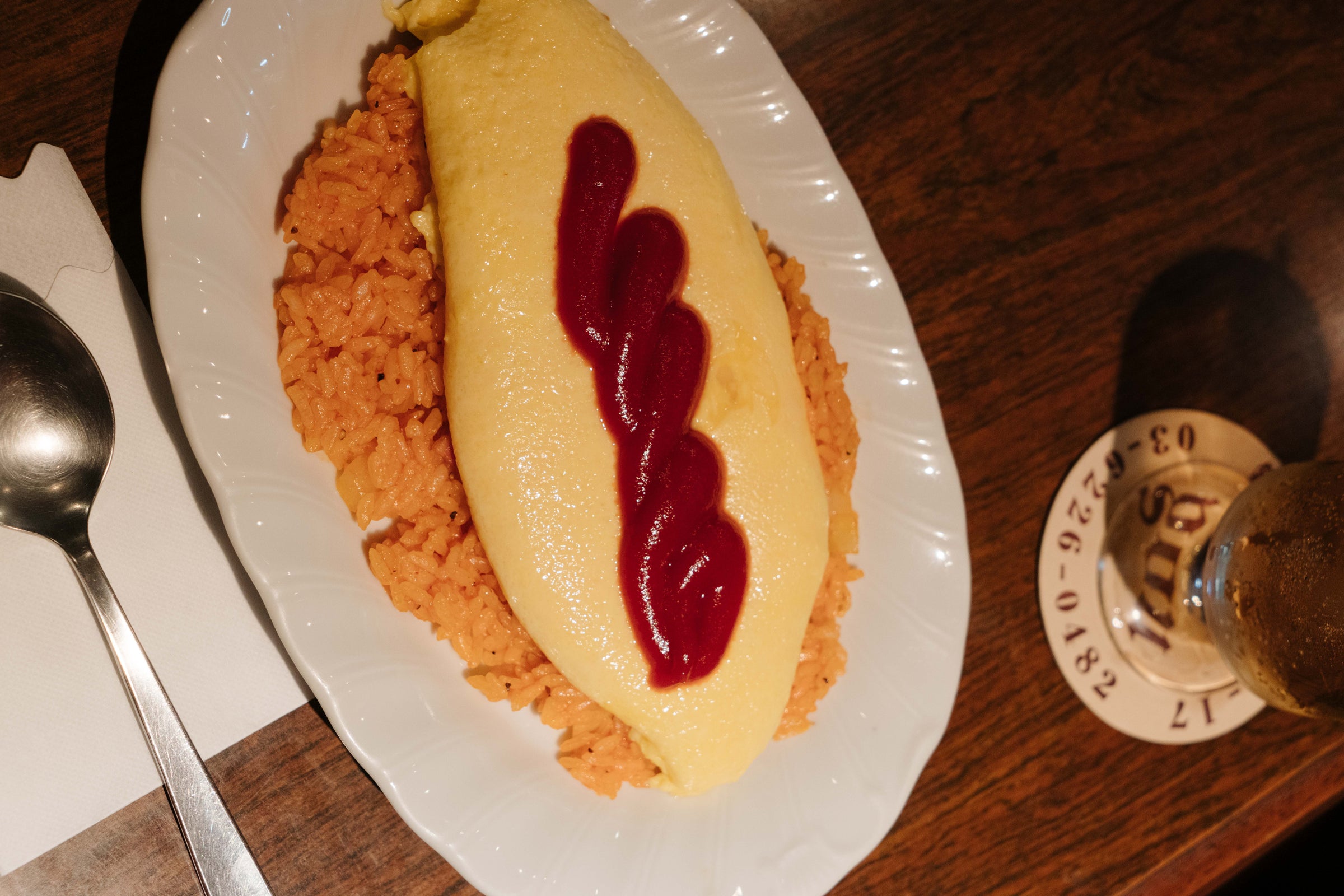 Shangri-La
100-8283 Tokyo, Chiyoda City, Marunouchi, 1 Chome−8−3

We were lucky enough to not only stay in one, but two amazing hotels during this last visit to Japan. Both, part of the amazing line up of hotels our partners at Kiwi Collection offer.

There is no exaggeration when I say I had the best sleep I've had in a very long time during our stay at Shangri-La Tokyo. Their understanding of comfort is present in everything around you, from the easy check-in to bedding to services. There is luxury in the smallest of details and their team will go above and beyond to guarantee you are having the best possible stay.

Make sure you pack a bathing suit and go for a swim on the 29th floor, the pool is long enough for laps—20 meters—and surrounded by large windows, for some extra views of the city. The hotel is also conveniently located right outside of the Tokyo Station and a short walk from some amazing finds in Ginza.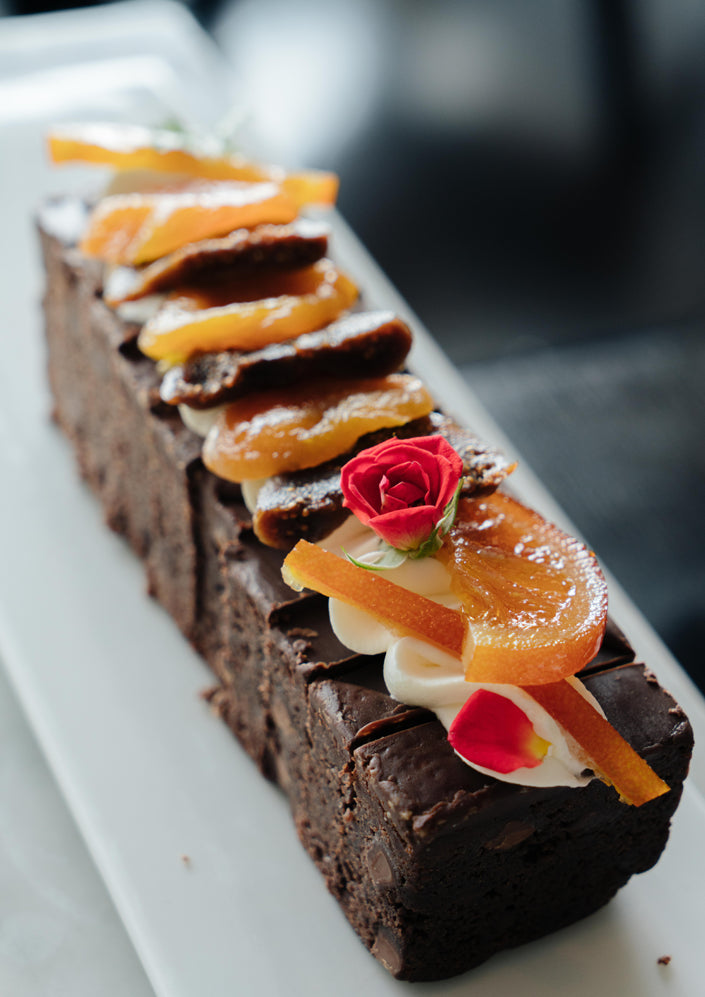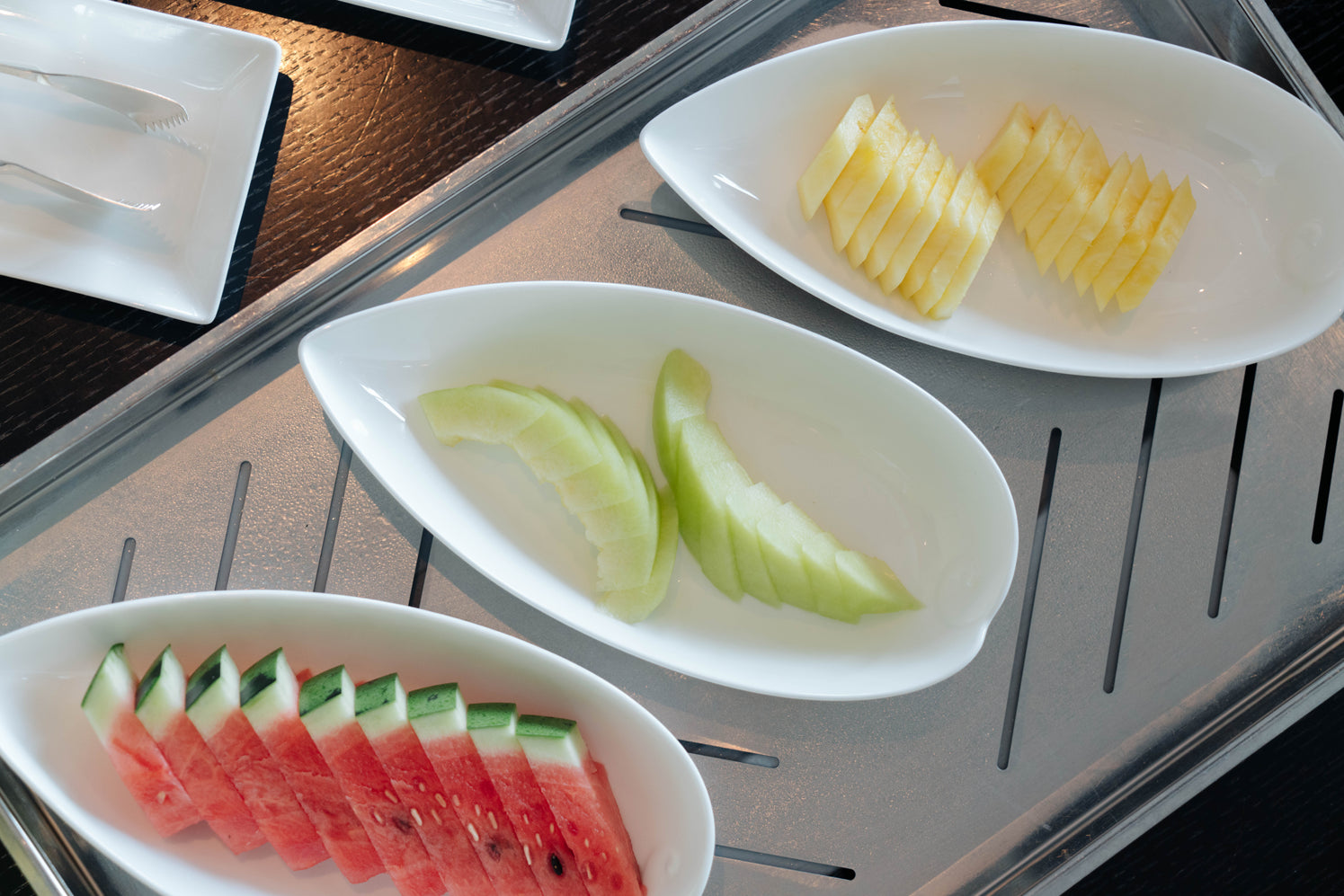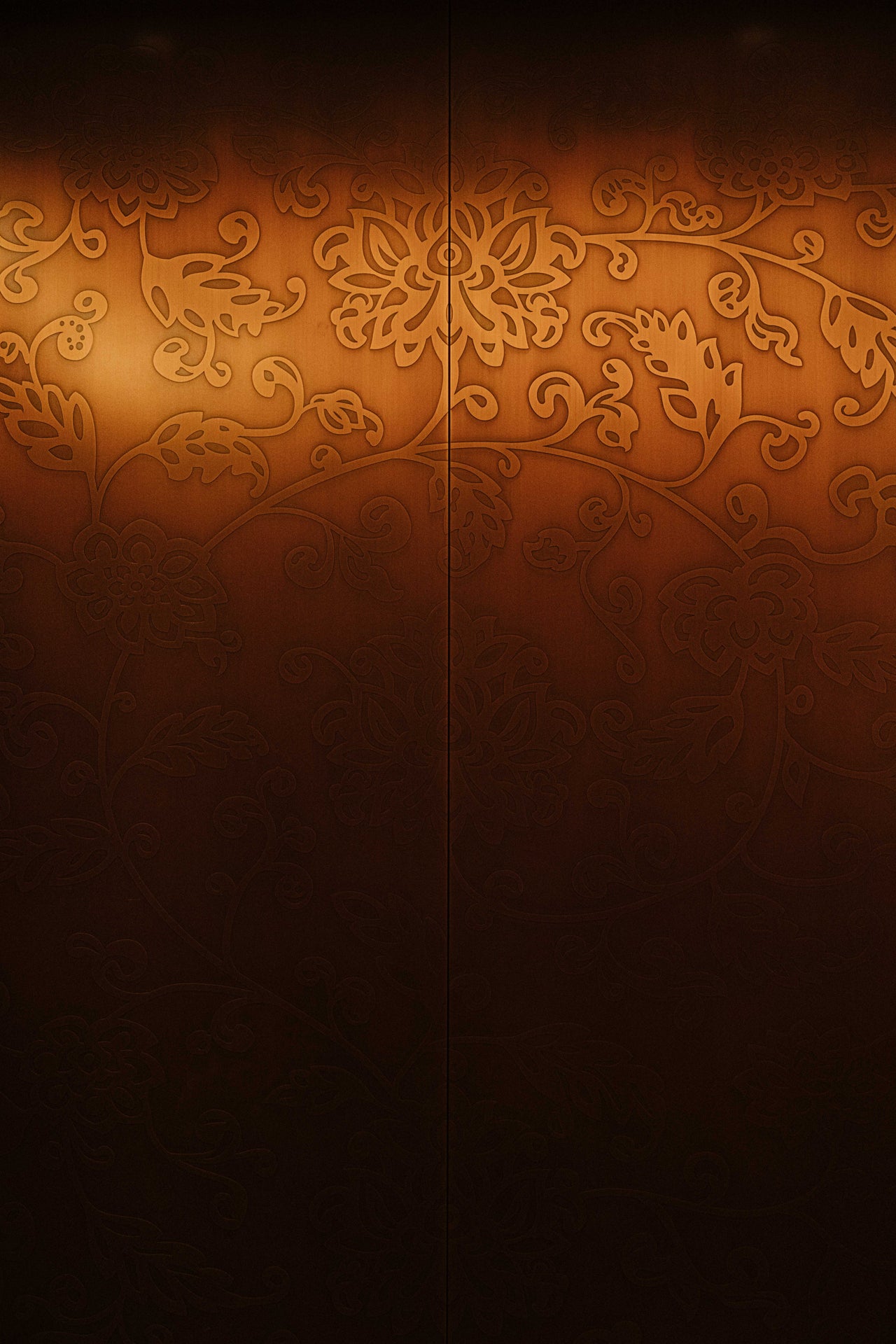 Koffee Mameya
4 Chome-15-3 Jingumae, Shibuya City, Tokyo 150-0001

Literally translated as 'beans shop', Koffee Mameya's approach is not of a coffee shop, but of coffee curators—they do not roast but source the best single-origin beans in the world. From your time in line, until you get to taste your choice of coffee, it might be anywhere from 45 min to 1.5 hours, but do not be discouraged. You will be asked a few key questions to begin your coffee journey, learn about the range and difference between the various roasts, be entertained by the history of each bean, and ultimately find the perfect match for you.


Torichataro とり茶太郎
150-0032 Tokyo, Shibuya City, Uguisudanicho, 7−12 TAKビル1F

Family-owned and staffed, the husband is the talented chef and the wife, an accomplished sake sommelier. The recommendation here is to go with the soul of the restaurant - the Yakitori Omakase paired with sake. I grew up in Brazil eating most parts of the chicken, thus yakitori, regardless of how wild, has never been foreign to me. Torichataro, on the other hand, has taken the experience to a different level. I would ask you, even if you aren't the most adventurous eater, to keep an open mind when visiting this spot. While you can go pretty conservative, there were two very unique dishes not to be missed. This was the first time I have eaten raw chicken which is served like a seared sashimi. While alarming in many cultures, chicken is a delicacy in Japan and as such, raised, farmed and prepared very differently than in the western hemisphere. As a result, very safe for consumption, albeit rare. Chochin is also a must. This is a smoked oocyte, another Japanese delicacy and just as rare. Dare I say this was likely the most delicious thing I have ever tasted.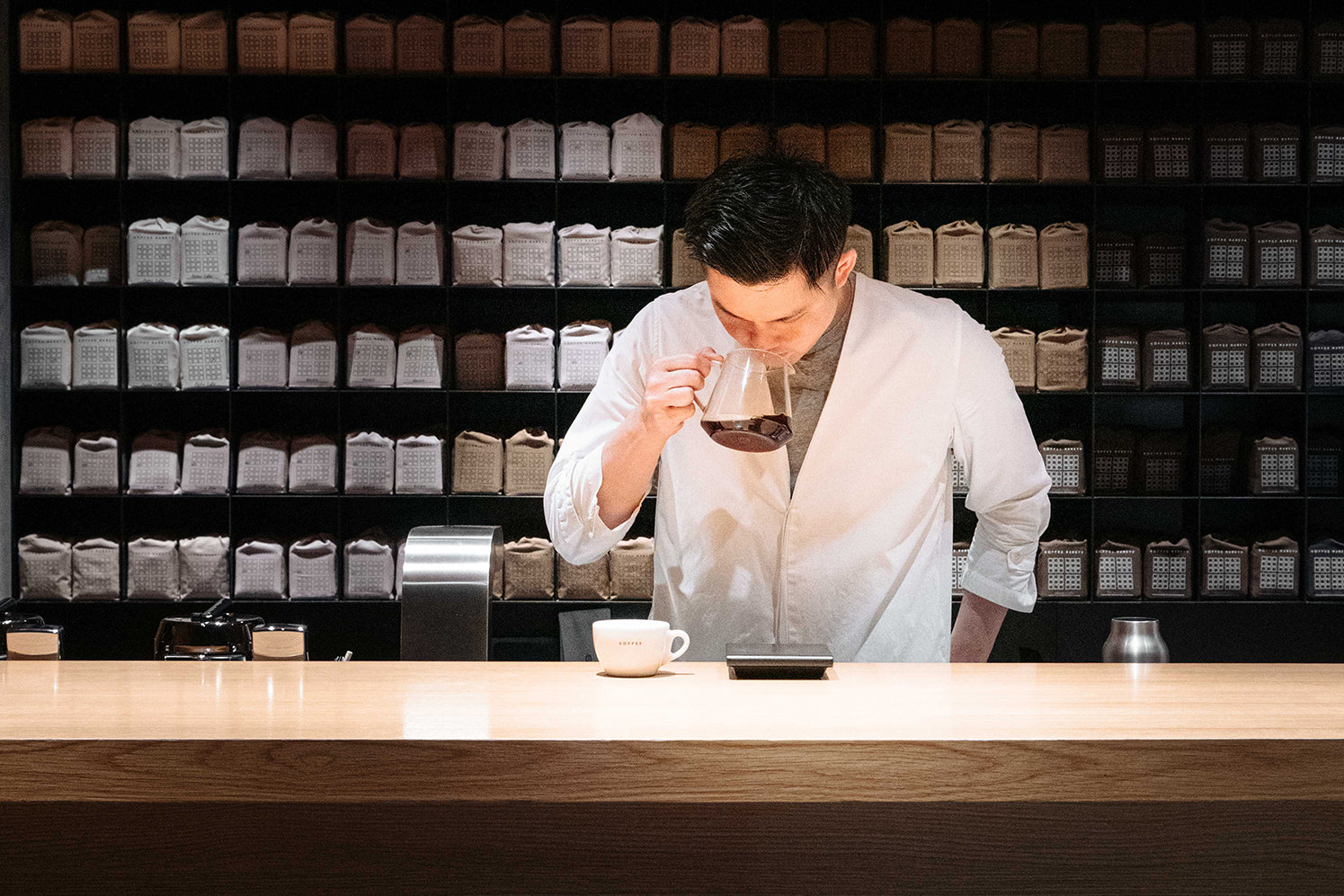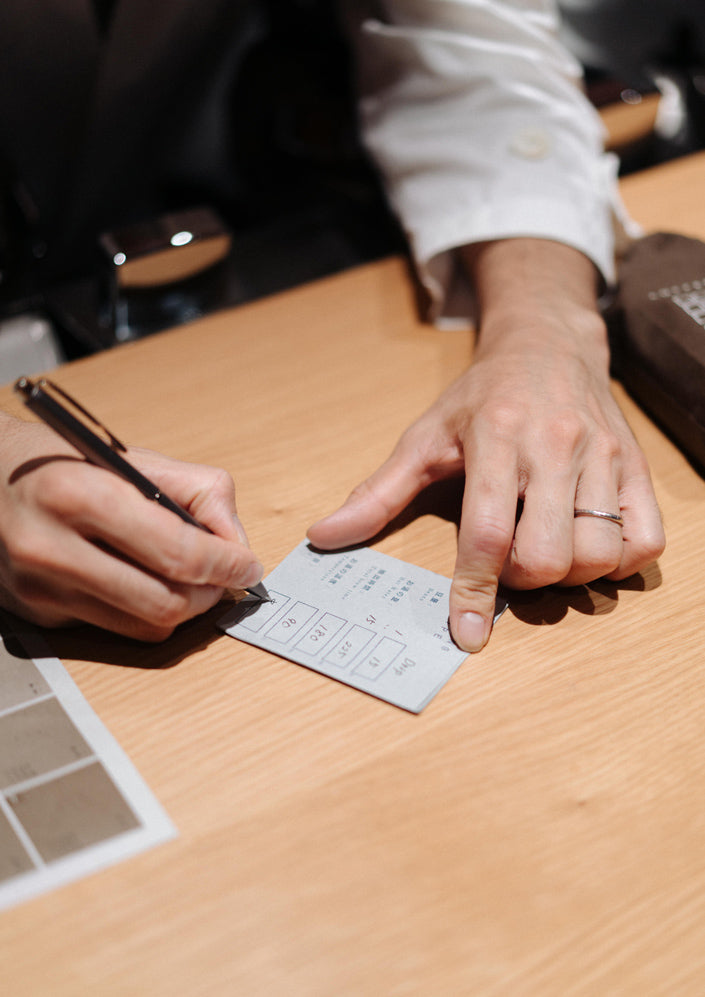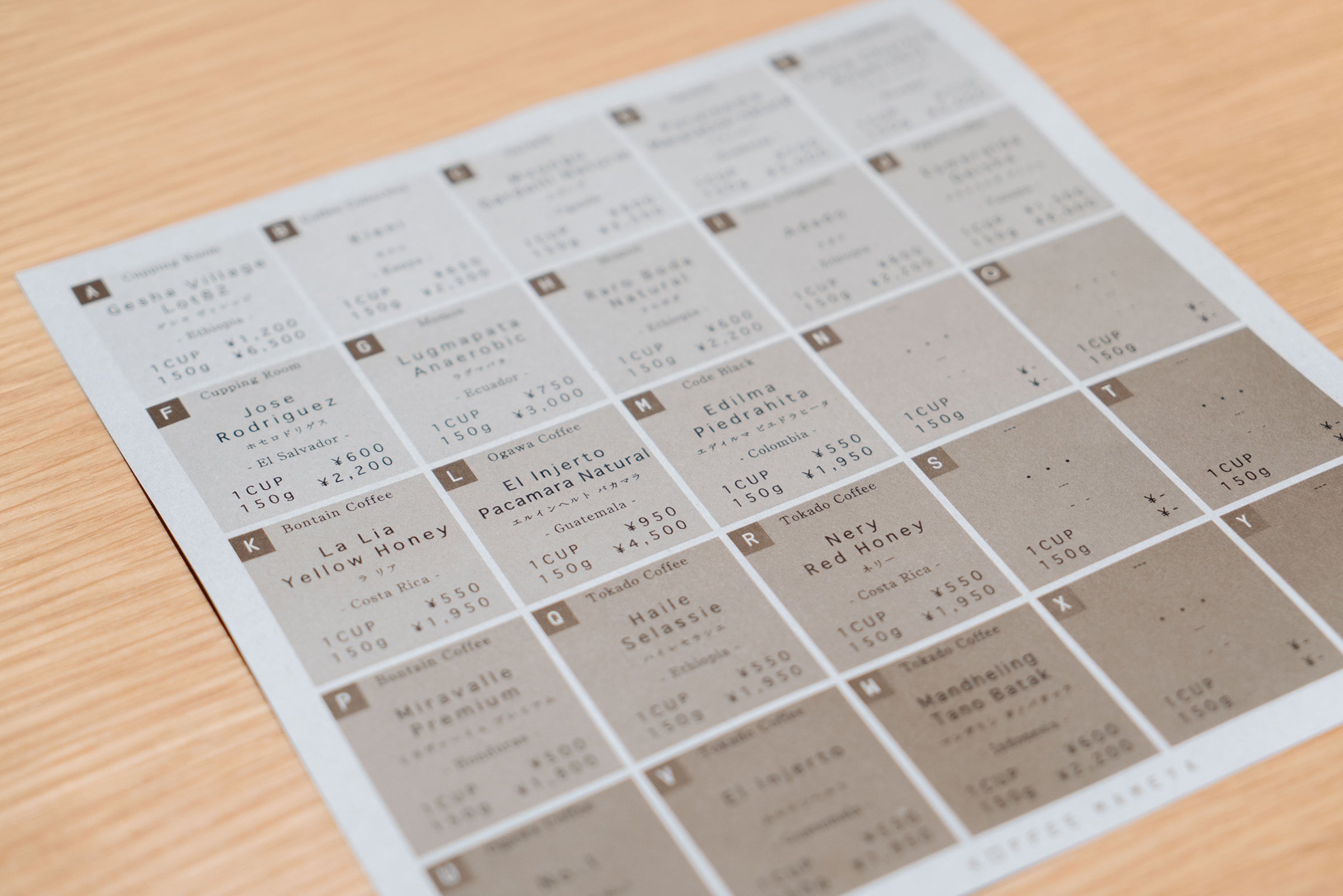 ten
2 Chome-1-17 Saga, Koto City, Tokyo 135-0031

You probably won't have many reasons to go to Kiyosumi-Shirakawa, but if riding a bicycle across the Sumida river is not enough, this store should do it. ten is one of those places that envelops you in peace the moment you walk in. You see beauty everywhere - from the carefully sourced objects and clothing featuring small Japanese makers, to the craftsmanship that went behind the design and making of the store. Every little corner has something new to offer. Another family love affair, the store is owned by Sae Yamamoto and the detailed and original steelwork was done by her partner, Kodai Kawaii. ten is a reminder that stores like this can only exist in habitats like Japan, where shopping locally not only exists, but is also highly appreciated.


Counterpart Coffee Gallery
3 Chome-12-16 Honmachi, Shibuya City, Tokyo 151-0071

A recommendation from our close friend and trusted photographer, Daisuke Hashihara, this coffee spot in Shinjuku did not disappoint. CCG is owned by the same owners as Glitch Coffee Roasters so you can find some of the same delicious single origins here. That said, there are a couple of drinks you can only find here, including their Brown Fizz (espresso tonic!) and Split (ice coffee with a hint of chocolate and orange to its flavor).
Yaeca Apartment Store
153-0043 Tokyo, Meguro City, 21, 東山1丁目21−22RIVIERA 2B

Another example of thoughtful retail, Yaeca Apartment Store is located on the 2nd floor of an unexpected Naka-Meguro building. This is a small and cozy setting where you will find a minimal collection of products and a carefully constructed everyday wear line. There are 2 additional locations in Tokyo and each is individually unique. Make sure you also visit Yaeca Home Store in Shirokane, a blend between retail and residence, where they host a selection of artwork and modern furniture by famous designers and artists in addition to their clothing and accessories lines.


Spice Cafe
1 Chome-6-10 Bunka, 墨田区 Sumida City, Tokyo 131-0044

With a tasting menu to die for, this Japanese-Indian fusion is a must and currently rated #1 curry house in Japan. Traditional Indian dishes cooked with Japanese ingredients, this restaurant a not only a surprise but offered a new understanding on flavors we knew so well from more conventional meals in Japan. Wine or tea pairing is also available and highly recommended.


Shiota Chiharu: The Soul Trembles
@Mori Museum

Berlin-based international artist Shiota Chiharu is known for performances and installations that express the intangible: memories, anxiety, dreams, silence and more. The exhibition that is now showing at the Mori Museum in Rapponggi through 27 Oct 2019 is the largest and most comprehensive exhibition ever, iIlluminating the artist's entire oeuvre.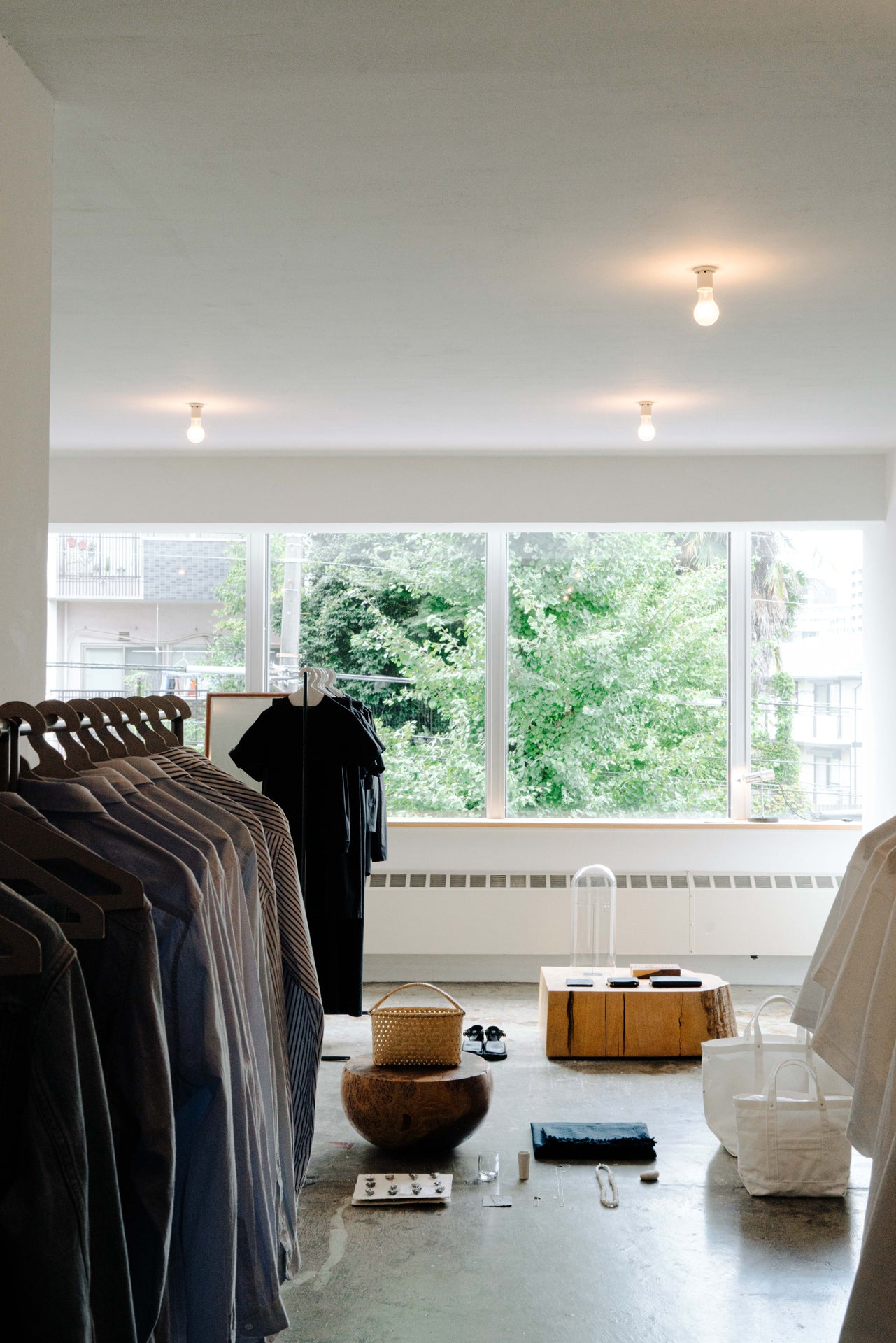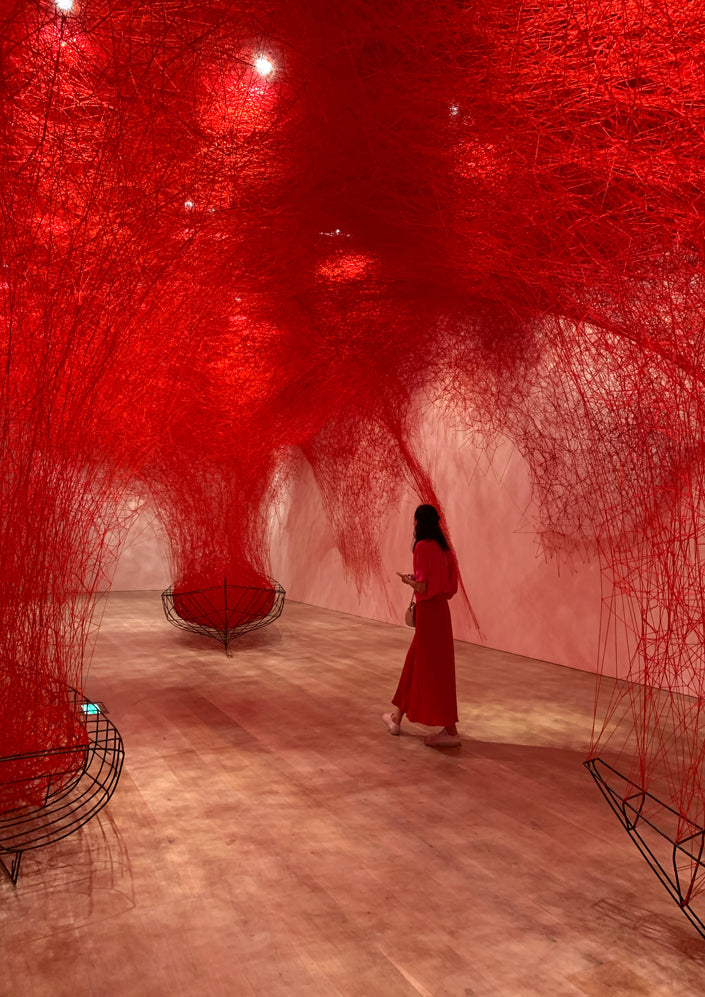 Little Nap Coffee Stand
5 Chome-65-4 Yoyogi, Shibuya City, Tokyo 151-0053

Located near Yoyogi Park, this super laid-back spot is mostly serving the creative community in the area but is also a great place for a quick cup on-the-go.


TEMBEA
1 Chome-1-12 Jingumae, Shibuya City, Tokyo 150-0001

Meaning 'to wander' in Swahili, TEMBEA is a Japanese shop that sells handcrafted canvas bags made by Torso Design. From the very first brand-concept design that was made for carrying baguettes, to those made for books, clothes, toiletries and newspapers, TEMBEA sells practical bags that are sleek and timeless.


Savoy
106-0046 Tokyo, Minato City, Motoazabu, 3 Chome−10−1 中岡ビル201

Japanese precision and dedication is what makes Savoy one of the best pizzas I've ever had. It hit the headlines with David Chang's Ugly Delicious but Savoy's been making delicious pizzas since 1995.


PST
1 Chome-24-6 Higashiazabu, Minato City, Tokyo 106-0044

Owner Tsubasa Tamaki started his pizzaiolo days at the much-lauded Savoy in Azabu-Juban. Needless to say, PST is another contender for best pizza in Tokyo, or simply in the world.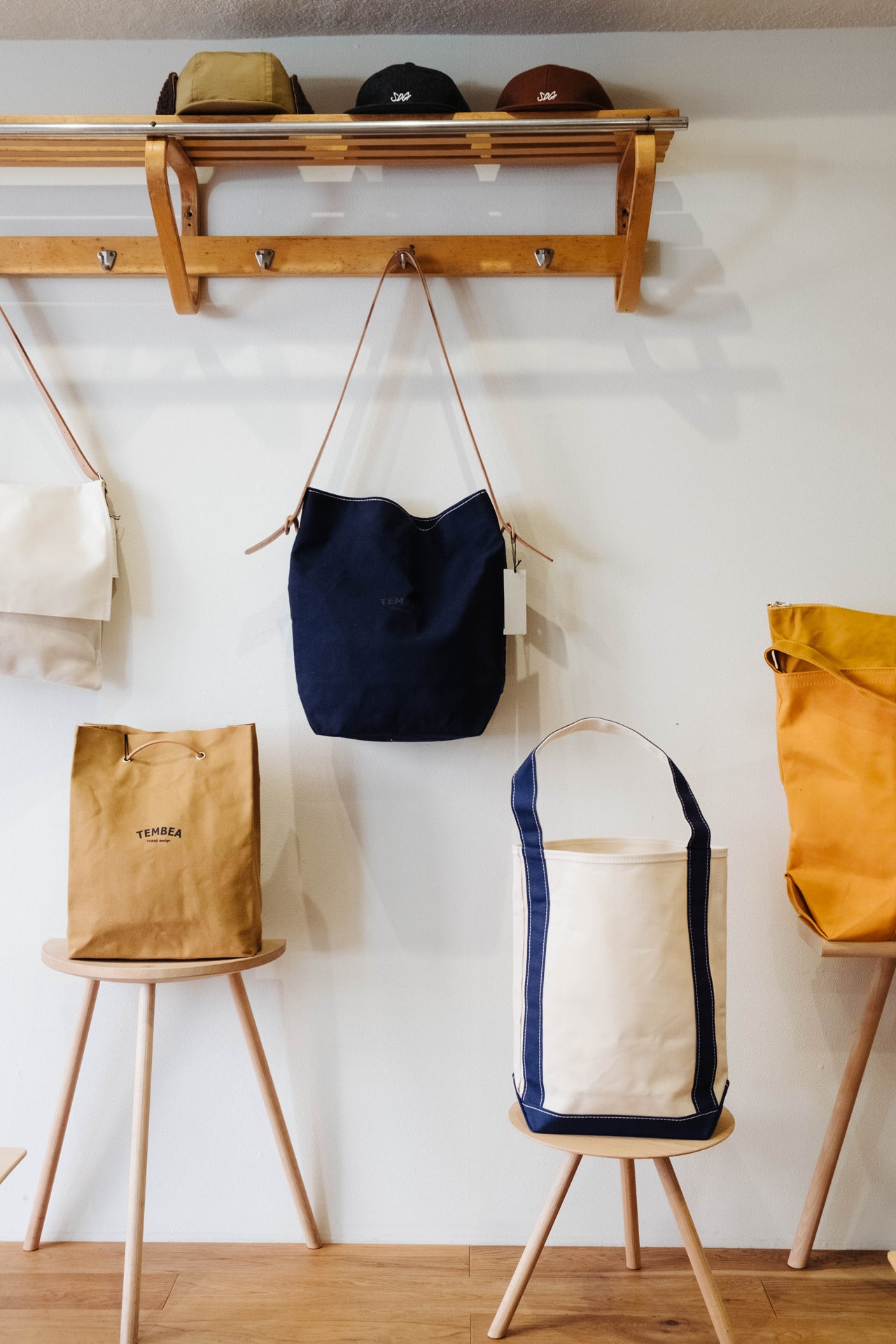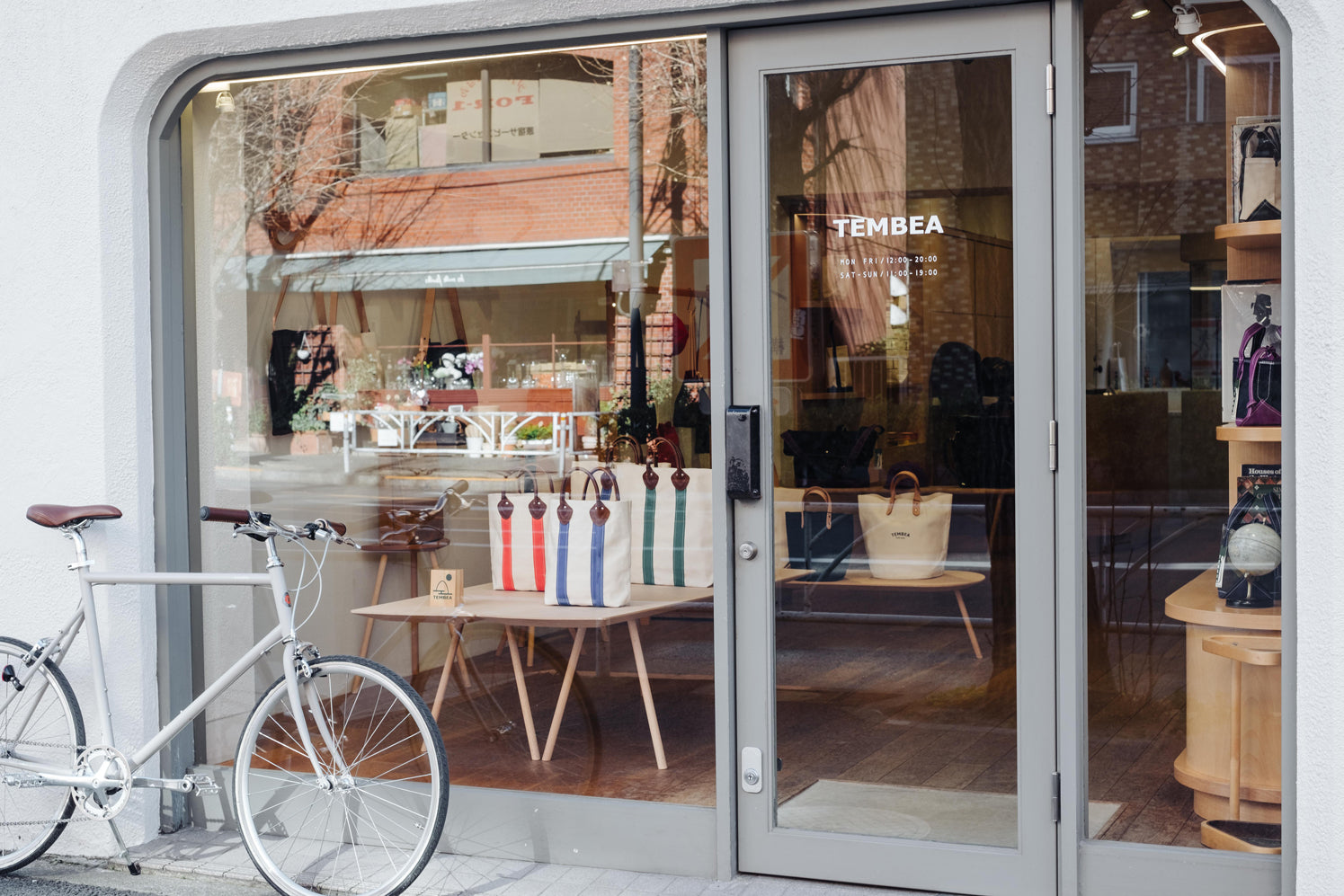 Afuri Ramen
151-0051 Tokyo, Shibuya City, Sendagaya, 3 Chome−63−1

I love ramen but usually find it to be too rich, Afuri changed it all for me though. The dish to order here is the yuzu shio ramen, a delicious chicken broth with citric yuzu notes. There will be a line regardless of which Afuri you visit, whatever time of the day it is, but don't worry, you will be eating before you know it as this casual spot has a very quick pace and flow. Place your order on the vending machine, hand over your ticket to the friendly staff, take your seat at the bar and have a bowl of ramen for me.


Think of Things
3 Chome-62-1 Sendagaya, Shibuya City, Tokyo 151-0051

Next door to Afuri Ramen in Harajuku, this café + lifestyle shop offers a lovely selection of items that can bring balance between your personal and work life—selected stationery, furniture and other originals are part of the line up. Coffee beans by Obscura, are another good reason to visit, especially after a delicious bowl of Ramen.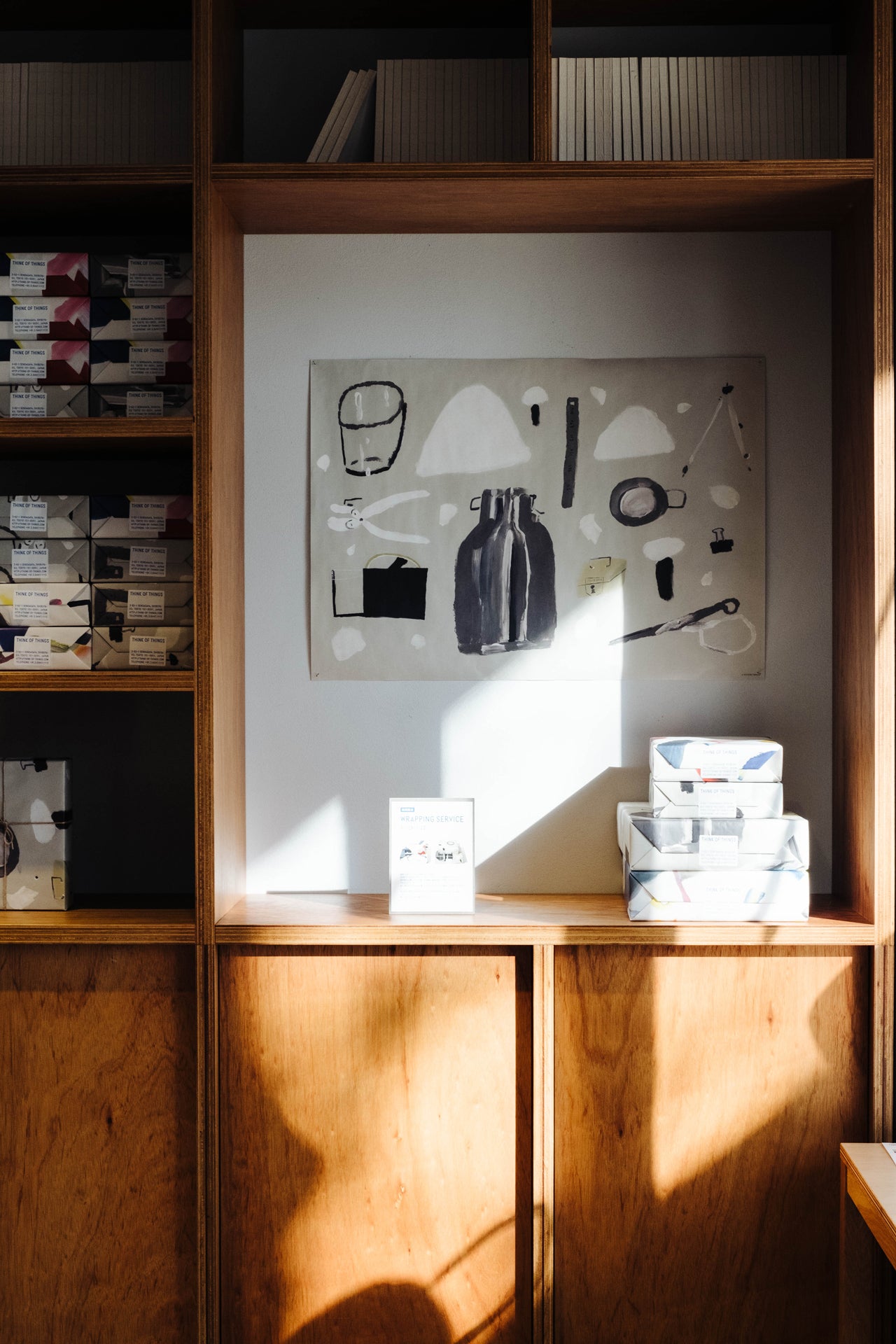 One of my favorite things about owning and running tokyobike in the Americas is my annual trip to Tokyo—a time to reflect on the past year, plan for the next, and deepen my connection to the city upon which our brand was born. Each trip and every season is unique, bringing distinct moments of surprise and delight, new perspectives and a continued appreciation for a very special way of life. This last visit was certainly no exception.

A huge thank you to our partners at tokyobike Japan for your wonderful hospitality. Thank you Kiwi Collection for the partnership. And for all locations that allowed us to put this content together for our readers.

Last but not least, thank you Jaime Hojje for the beautiful photos of ten Tokyo, and to our favorite photographer, who shot this story for us, Daisuke Hashihara. If you loved his content and want to see more, follow him here.

— Juliana