Added to your cart - To Go Tumbler
Shipping & Assembly
We can send your tokyobike the easy way or the easier way.
Option 1. We'll ship it to a local bicycle shop near you (our recommendation)
We use your shipping address to select a bike shop near you with the highest reputation. And where possible, we choose shops we've had success with in the past and know first-hand to be the most friendly. Once a shop is selected and your assembly is organized, our team will notify you via email. It usually takes a bike shop 1-10 days to assemble your new tokyobike after it arrives with them. We can't control bike shop assembly times, but we do our best to choose shops that are known for their speedy service.

Once your tokyobike is assembled, your local bike shop will contact you for pick up. Assembly fees typically range from $75-160, depending on where you live. Make sure you save your receipt and email it to us right away at info@tokyobike.us, along with your bicycle's serial number for registration. In exchange, we'll send you a $100 digital tokyobike gift card.

If you also purchased accessories that need professional installation (such as racks, baskets or fenders), those will be shipped to your local bike shop, too - unless you request otherwise. Accessories or life goods that don't need professional assistance will be sent straight to your shipping address.
‍
Option 2. We'll ship it to you directly (assembly required)
If you'd prefer to have your tokyobike sent directly to you, we deeply respect that. We'll send it to your shipping address and, from there, you'll need to organize assembly yourself. Please note, we don't include assembly instructions because we believe professional assembly will provide you with a safer and longer-lasting bicycle. And proof of assembly by a professional mechanic is necessary to maintain your one-year warranty. Once you organize professional assembly on your own, don't forget, you still qualify for a $100 gift card with a copy of your receipt.

For international customers, only this option is available. And for pre-orders, please refer to our Pre-Orders T&C here.

Help
At tokyobike we want to ensure you are making your purchase with as much information as is necessary and provide a positive shopping experience. If you have any questions, please read our FAQ or contact us directly.
Choosing the right bicycle

If you are unsure which bike model is right for you, our Comparison tool breaks down all of the design and technical differences.

Choosing the best size Please use our "Find your Size" tool next to the size selection. If you are between sizes, we typically recommend to size down. If you are still unsure, please reach out and we can help!

Return policy If for some reason you are not satisfied with your tokyobike bicycle, you are welcome to return it within 14 days of pick up at your local bicycle shop or from a tokyobike dedicated shop. Please note, all bicycle returns incur a 30% restocking fee and bicycle exchanges incur a 15% restocking fee on full retail price. Read full return policy.

Warranty Our 1-year manufacturer warranty covers manufacturer defects to all moving parts on your tokyobike. Proof of assembly by a professional mechanic is required to maintain your 1-year warranty. Read full Warranty details.

Call us at (213) 395-0747

Email us at info@tokyobike.us

Live chat is available Mon-Fri 9am-5pm PST.

To Go Tumbler
This To Go Tumbler is just what we needed in our morning commutes. 
Read More
This reusable and environmentally friendly cup is designed to keep your coffee (or tea!) at your favorite temperature for 2-5 hours, be it hot or cold. The transparent lid allows you to admire your barista's wonderful work while offering a smooth rim for comfortable drinking. The exterior surface is textured and powder coated to prevent damage. The interior has a smooth electro-polished finish to prevent odors and stains.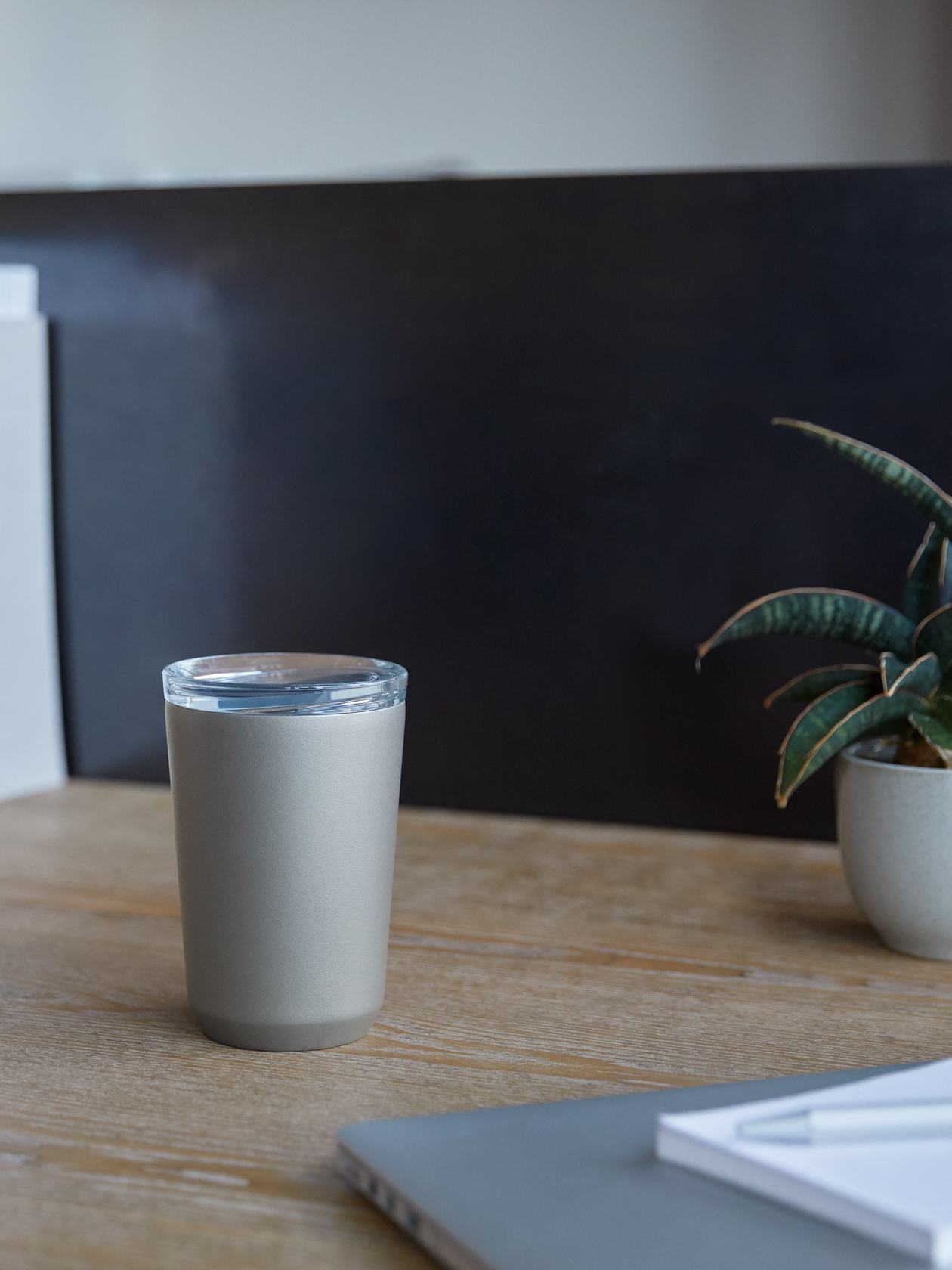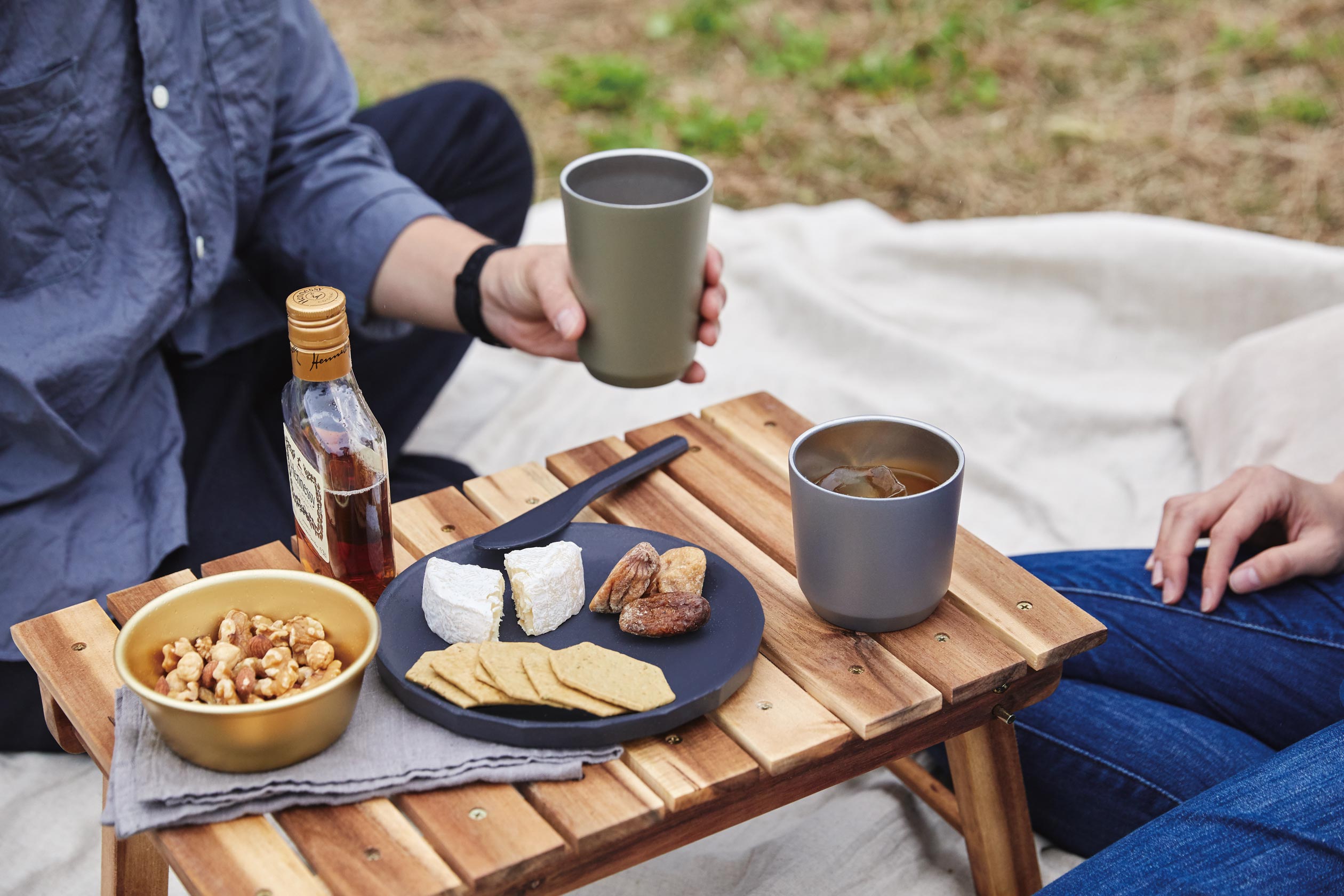 Specifications
Dimensions: 8.6cm x 9cm // 8.6cm x 12.8cm
Volume: 240ml / 8oz // 360ml / 12oz
Material: Powder coated stainless steel, polypropylene and silicone
Keep content hot (65℃/149 F) or cold (8℃ / 46 F) for 2-5 hours.
Dishwasher safe.
About Kinto
Just like us at tokyobike, KINTO's ethos is founded on slowing down and seeing the beauty of nature in the change of seasons. With that concept in mind, KINTO aspires to create products that stand by you in your everyday life and will naturally blend with your living spaces, adding color to daily life. Their products are designed always prioritizing the balance between usability and aesthetics. Needless to say, we are definitely on the same page as KINTO.
Dimensions: 8.6cm x 9cm // 8.6cm x 12.8cm
Volume: 240ml / 8oz // 360ml / 12oz
Material: Powder coated stainless steel, polypropylene and silicone
Keep content hot (65℃/149 F) or cold (8℃ / 46 F) for 2-5 hours.
Dishwasher safe.