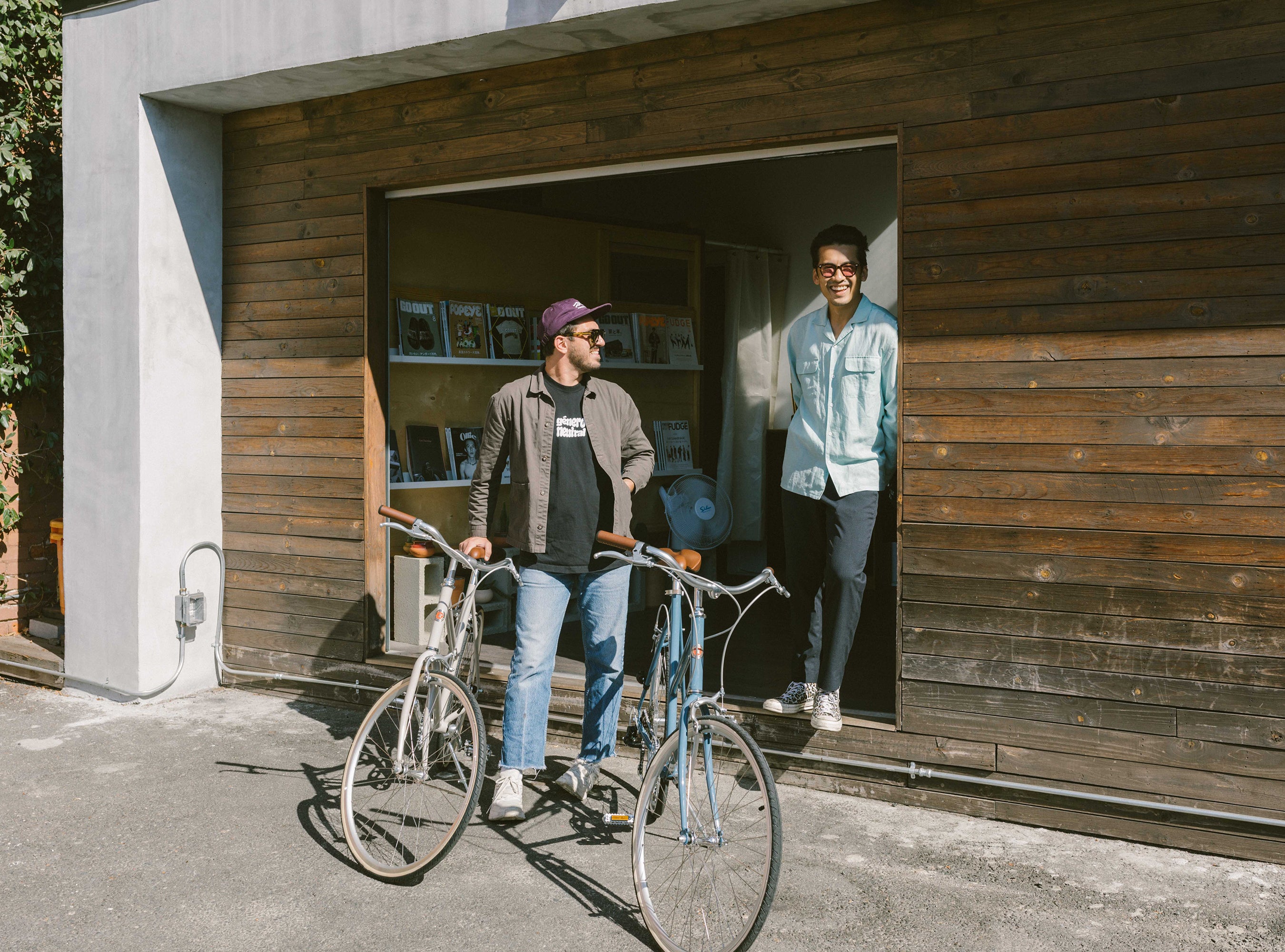 Talking shop with the owners of Brother Brother
Reconnecting with old friends is so sweet these days, and we recently got the opportunity to have Greg Okawachi and Gary Indijian, owners of Brother Brother, bike around the West Adams/MidCity neighborhood of Los Angeles with us.They showed us a few of their favorite spots to hang, all within biking distance of the shop and shared with us just why the neighborhood is so special.

Brother Brother is just two years and one pandemic old, but it's Greg and Gary's collective brand and retail experience that have brought them to a point where they find themselves sinking deeper into the fabric of the neighborhood and thinking into the future of their own brand.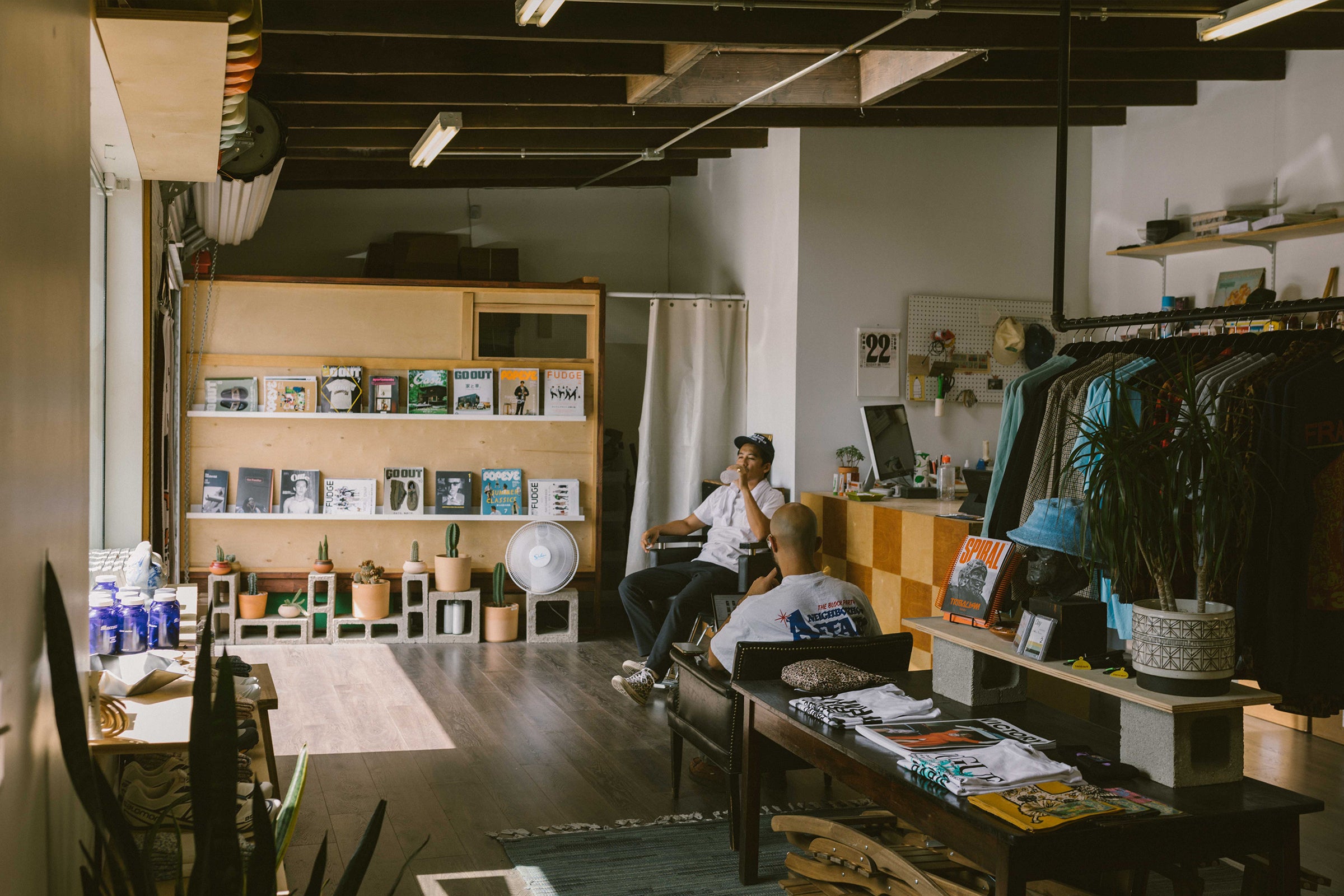 Gary: The 90016 zip code is one of the most unique neighborhoods in all of Los Angeles in our opinion. "Sugar Hill" of LA where actor Hattie McDaniel and others challenged the courts to change restrictions and helped desegregate housing in LA that created the West Adams/Mid City that we know today. The neighborhood has a rich history and a beautiful mix of cultures and nationalities that we relate to and want to celebrate by having a space in the mix of it all.

Greg: Most people will argue that location means everything when it comes to establishing a brick and mortar business and I have extremely mixed feelings about that. I'm sure our shop could thrive in just about any part of the city, but the truth is– very few commercial realtors or property owners would take the chance on what we're trying to accomplish. I've been laughed out of plenty of meetings with different property managers. West Adams/Mid City was one of the few neighborhoods that was willing to give us a shot and embrace what we're trying to do.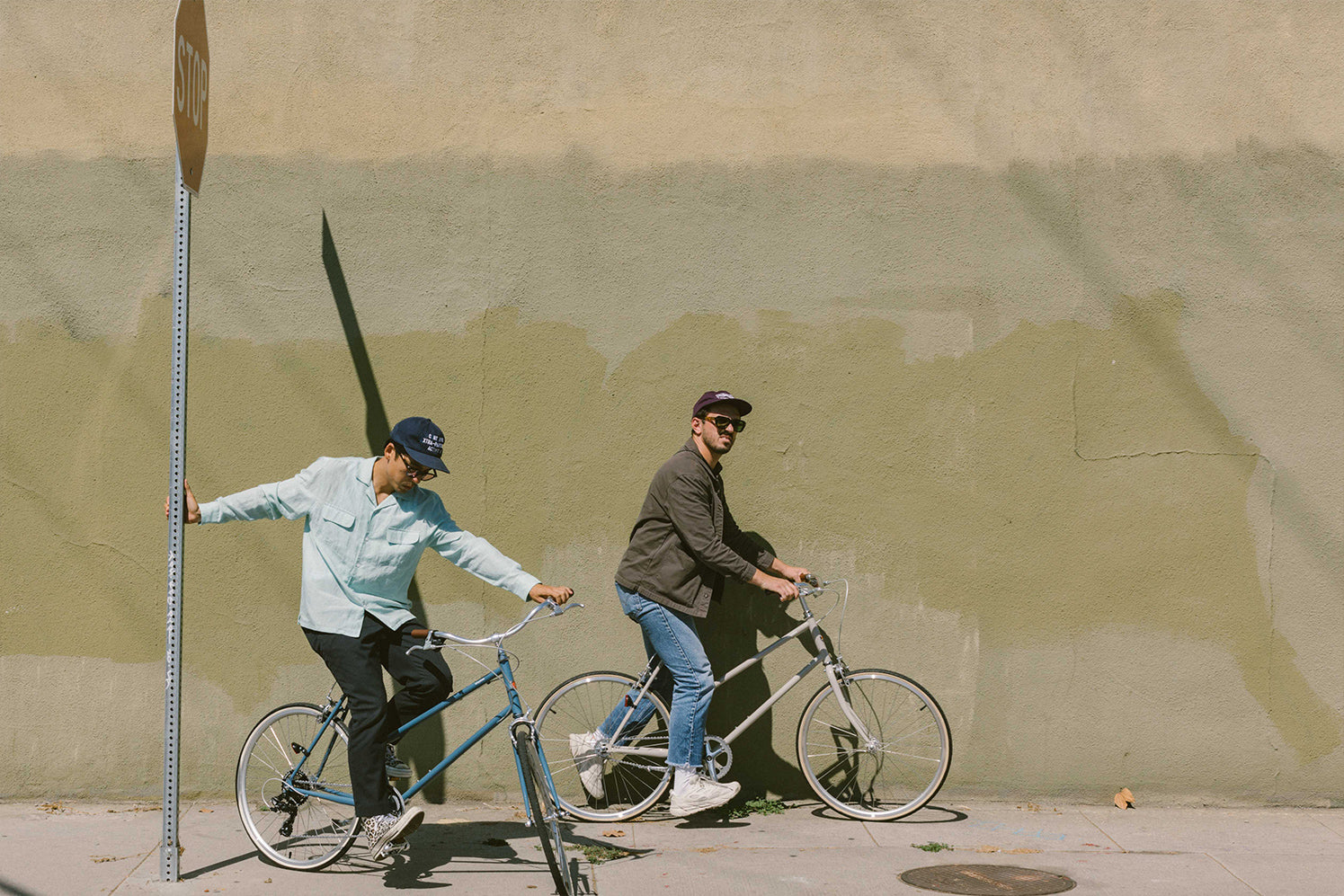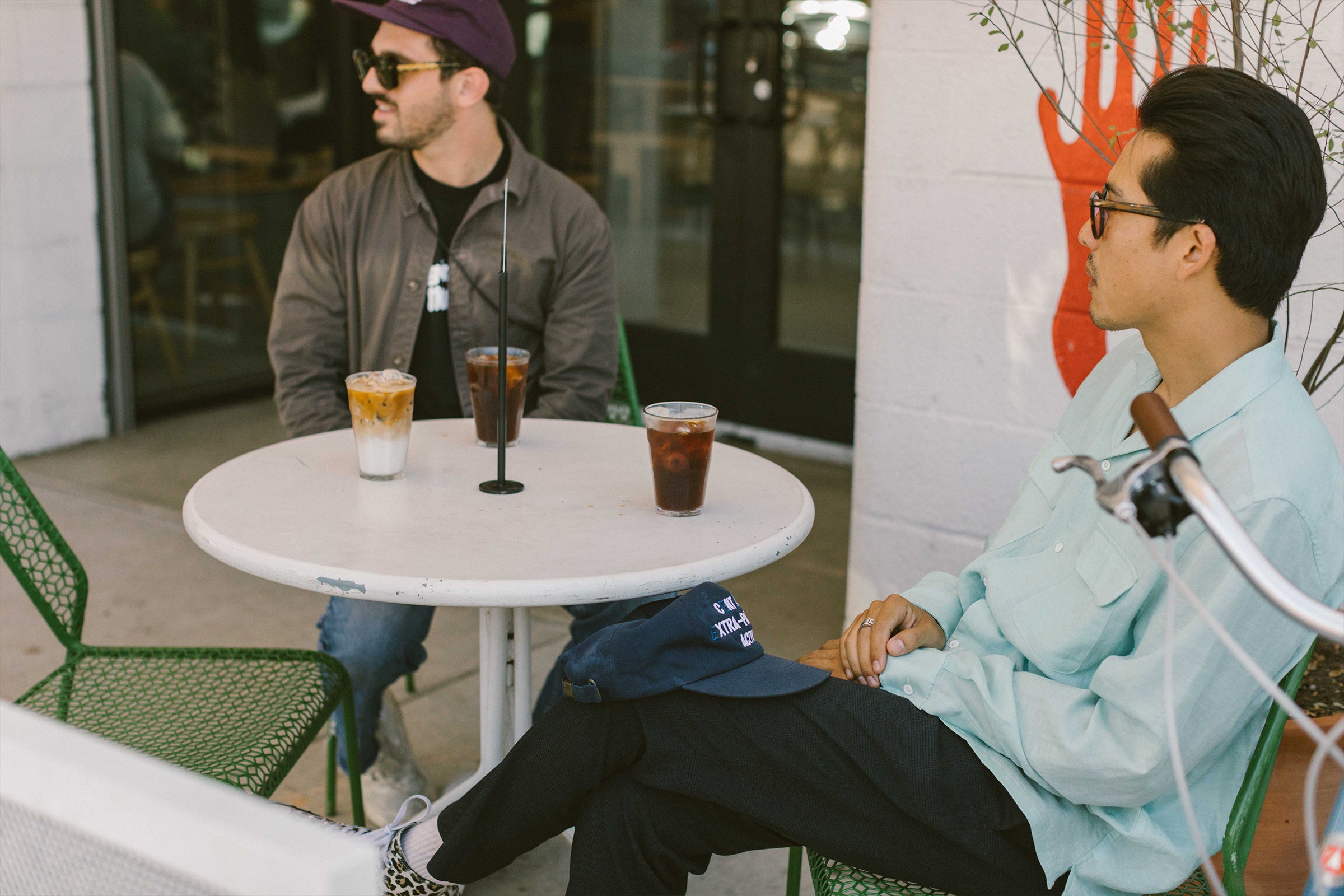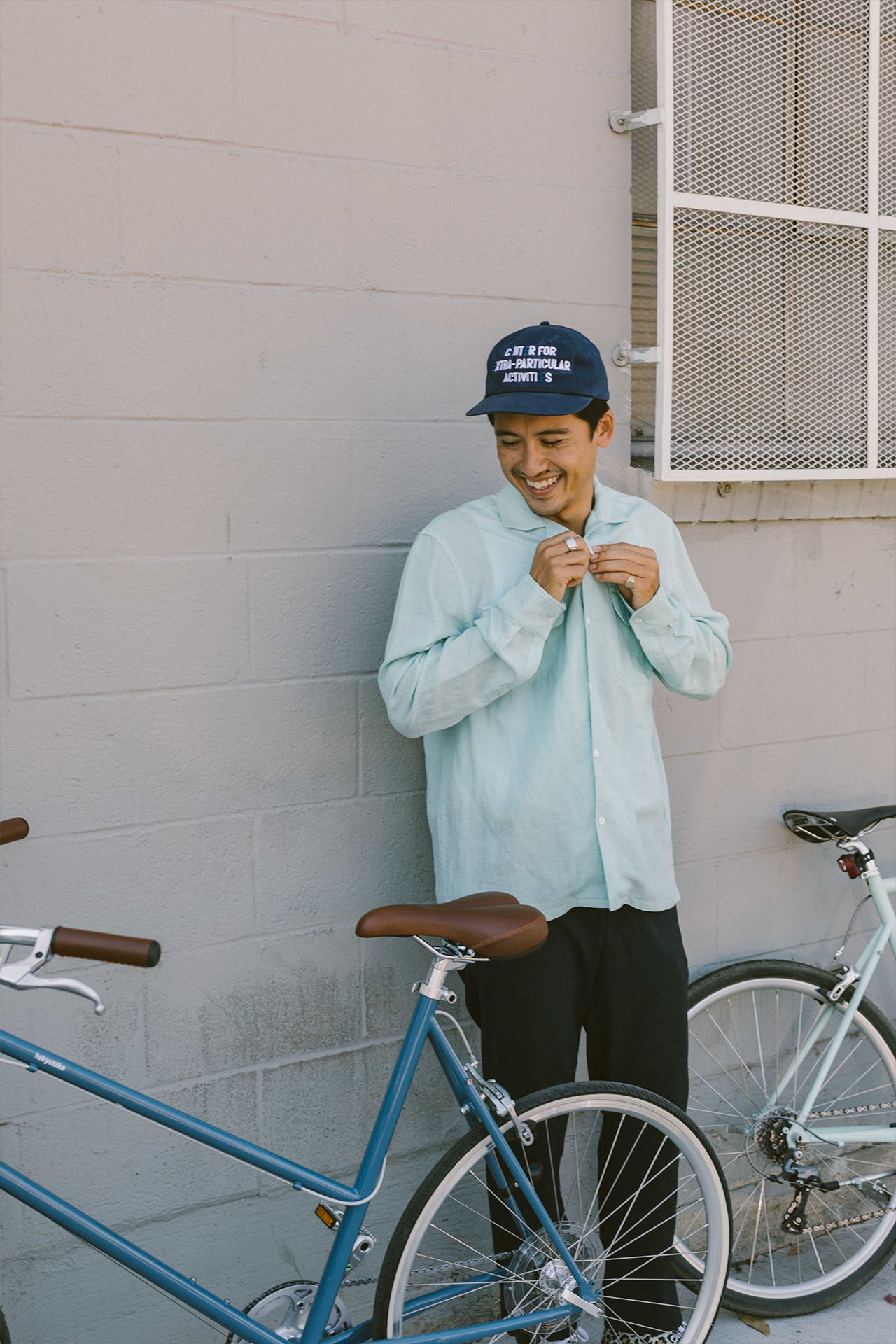 Gary: Highly Likely has been there for Brother Brother since the beginning, it was one of the first meeting spaces for us as we were planning the shop and still to this day a space that we visit frequently to grab a cup of coffee, lunch for the team, or just spend an hour away from the shop to read a book. Chef Kat Turner and the team over at Here Agency have a real special place there.
4310 W Jefferson Blvd, Los Angeles, CA 90016

A newcomer to the neighborhood, the newly opened Alsace Hotel has slowly opened up its doors to the public only about a few weeks ago. The design team spent time creating a welcoming central meeting space that we are really into. We look forward to swinging by there more often once their restaurant opens up on the ground floor.
5170 W Adams Blvd, Los Angeles, CA 90016

If you have been to Mizlala with us, you know that we have it down to a small science. The menu is perfect for a quick bite either on their patio or taking it back to the shop. Every once and a while we will look at each other and say "Lets go have a beer and pick at some fries and falafel" and immediately end up at the Miz.
5400 W Adams Blvd, Los Angeles, CA 90016
Gary: In the early days of the shop, pre-pandemic, we always had the same mindset: "a lifestyle shop and a place to hang" and we really wanted to keep that catch phrase as a high point of our ethos and values. We started with our friends and families swinging by and seeing us on the weekends and then word slowly got out. There was something special about the organic growth we have felt in the past two years. We are still always learning new things every day from our customers, the brands we carry, the brands that we find and want to celebrate in the store, and overall stories we are telling and hearing - everything in the shop has a story and we want it to feel that way forever.

Greg: If you think about or visit other LA based shops with either a similar brand list, or level of retail, generally the person running the show is a white-creative-type guy who tends to open shops in places they feel safe and familiar with, where they believe their customer lives in, or can economically support the goods they are trying to move. West Adams/Mid City is a place where I feel safe, and the sounds and colors of our block are familiar to me. Our street isn't lined with three coffee shops, a trendy ice cream shop, or an expensive soap store. The other businesses are owned and operated by people who are actually invested in their community. My skin is brown, my first language was Spanish, and I am a firm believer that if you are intentional with your goals or have something to share with the world, the right people will support you. Being surrounded by fellow up and coming POC's has been an absolute privilege. If I can contribute to changing the narrative or generalized perspective of what it means to be a "men's fashion retailer" in LA, I'll know there is still virtue in this journey.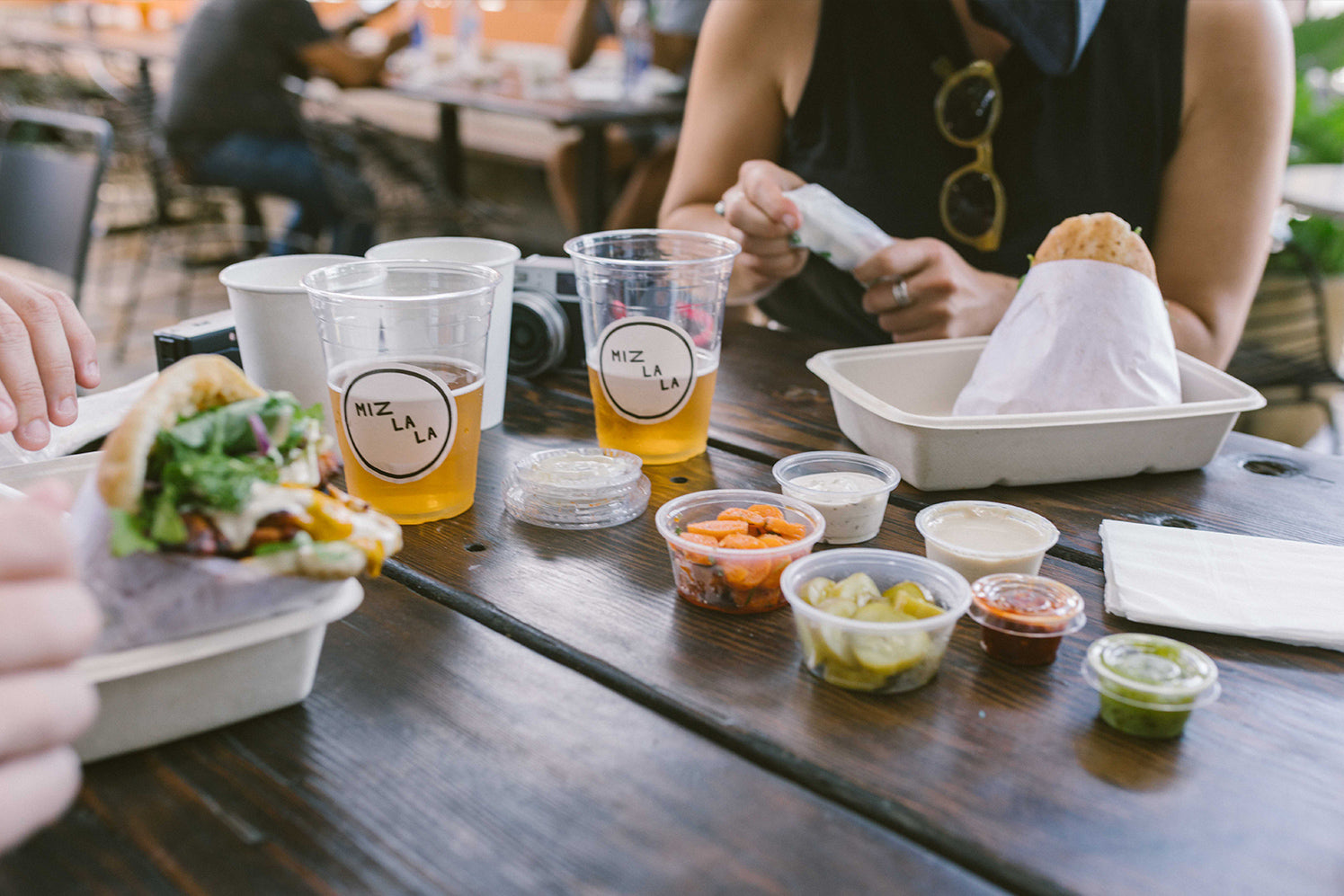 Gary: Growing up in South Bay of Los Angeles, the beach bike path and the hills of Palos Verdes were my playground on my first bike and I think I never got over that. Moving to Boston, I spent hours on a bike going to and from and I think when I moved back to LA, I lost a little bit of that. Working at the ROW and meeting the team over at tokyobike revitalized my joy for biking and cycling culture. It was always fun stopping by and chatting with Juliana or Lauren and watching them revitalize the joys of cycling with others as well. As a fan of the brand, you can tell that tokyobike is making lifelong goods that will be cherished one pedal at a time.

Greg: There's something extremely special about riding on two wheels. I challenge anyone who can ride a bicycle to try and go for a ride without cracking a smile. I imagine that anyone who has grown up or lived in LA long enough, is particularly familiar with their zone from the comfort of their car. Two wheels and a set of handlebars is the quickest way to discover something brand new. You can fall back in love with an area you may have grown tired of or thought you'd seen every side of. Also, your struggle to find parking or deciphering parking restriction zones becomes way easier.
About Brother Brother
Greg and Gary are both connectors at heart and to meet these guys is to immediately understand that you are welcome in their presence. When they say, "Come by and hang" they truly mean it. Join them for one of their monthly record swaps, or just stop in for a chat- they'd love to have you.
4565 W Washington Blvd, Los Angeles, CA 90016


brotherbrother.us
@brotherbrotherla