Commuting with tokyobike's Lauren
Meet Lauren Abrahamian, tokyobike's eCommerce and Showroom Manager. Lauren is not only the reason why your tokyobikes are being assembled at the best bike shops in the country, but also the main force behind our Los Angeles Showroom. Lauren is an example and inspiration when it comes to commuting in Los Angeles—she understands the challenges of moving around this big city but doesn't give up, she makes the city work for her. Join us as we explore DTLA through her eyes, and some of her thoughts on why cycling in Los Angeles is absolutely worth it.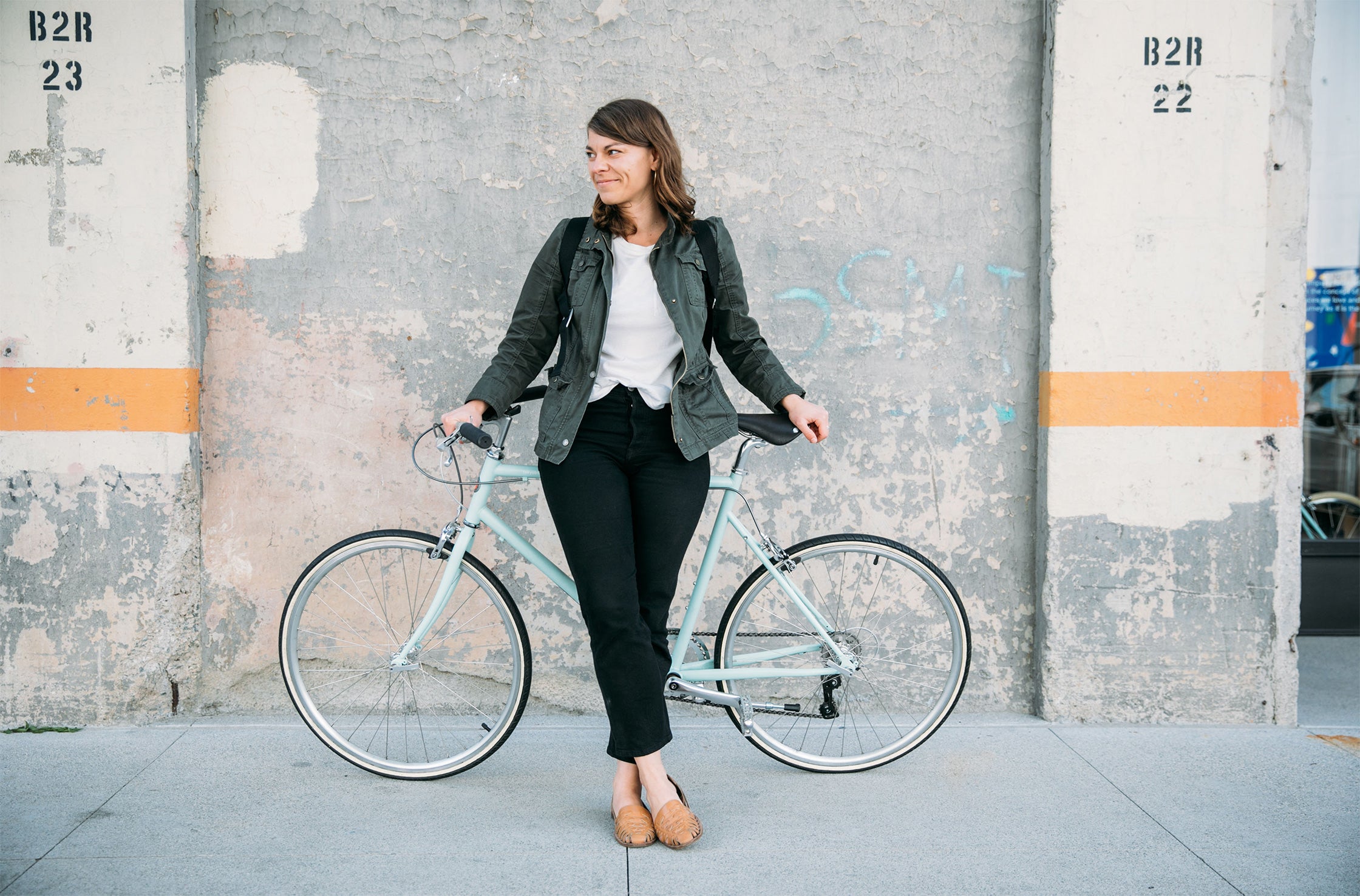 I love biking in Los Angeles. Yes, you read that right. In the city where people love to say that "car is king", I beg to differ. Nothing beats the sun on your face, or whipping into your favorite coffee shop or restaurant without spending hours looking for parking. That alone should convince you that it's time to start riding a bike in this incredible city.

I have commuted by bike in LA for five years, and while I run into challenges almost daily, I have found a love for my city in ways I didn't expect. Here are some of my favorite downtown haunts just a short distance from the tokyobike showroom.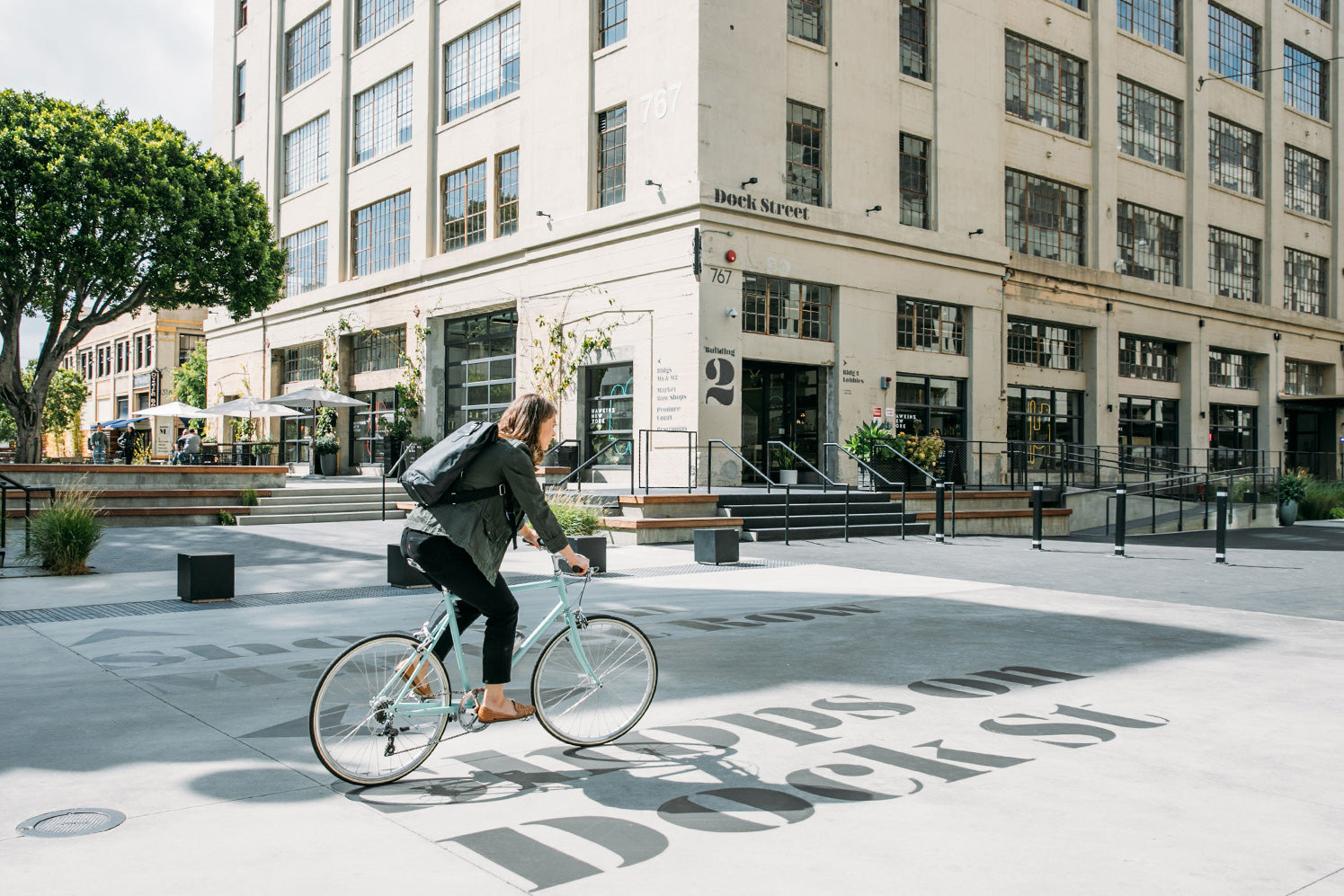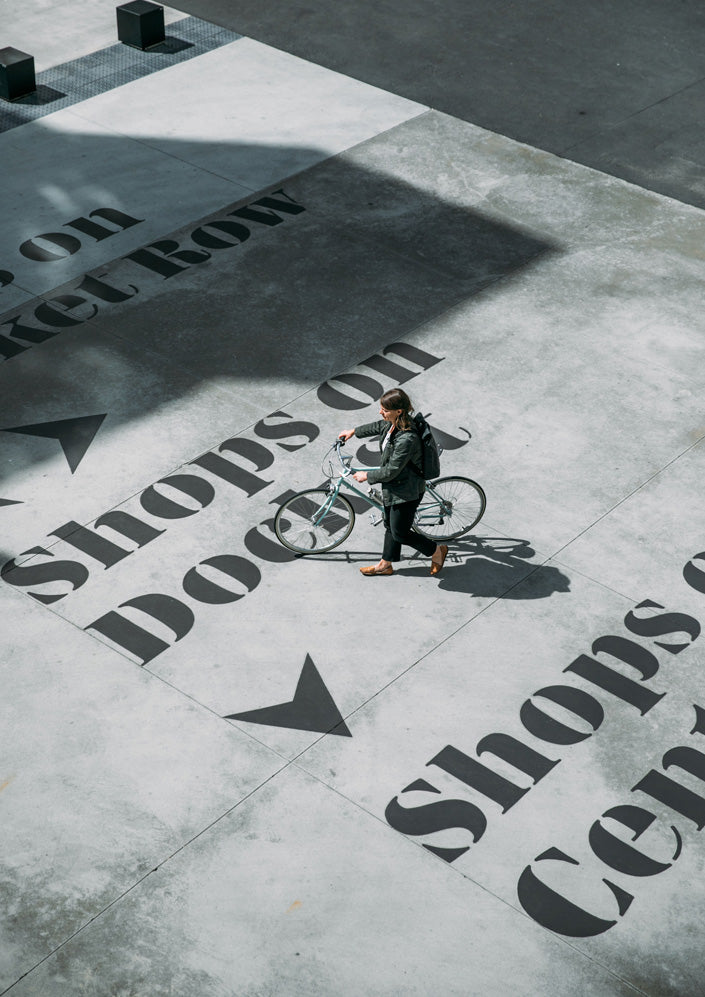 ROW DTLA
Home to the tokyobike Showroom and our US HQ, ROW is not only an amazing place to work from, but a unique destination to visit in Los Angeles.

First known as the LA Terminal Market, ROW DTLA was built from 1917 to 1923 along the Southern Pacific Railroad and continues to be a major hub for the distribution of produce across the region.

The thirty-acre district and its historic, industrial series of buildings have evolved into a walkable urban environment comprised of a unique and highly curated collective of restaurants, retail shops, creative office workspaces, galleries, event venues, and an abundance of amenities amid nearly two million square feet of space. The scope and scale caters to a forward-thinking creative community, while preserving the inherent character of this historic, evolving area.

Click here to check on the entire Collective.
Choosing a bicycle over a car can be difficult some days, and can sometimes even feel impossible. But once you're out there pedaling, you tap into a flow that is entirely different from what most residents of LA experience. With use of a mixture of metro lines and a bike you really can get to most places in the city quite easily. You'll get to discover some hidden gems along the way that you would not see from the confines of a car. But one of my favorite things is the cyclist nod, a gesture of camaraderie and kinship to a fellow cyclists that acknowledges you're a part of a special brave tribe riding the roads on a two wheeled machine.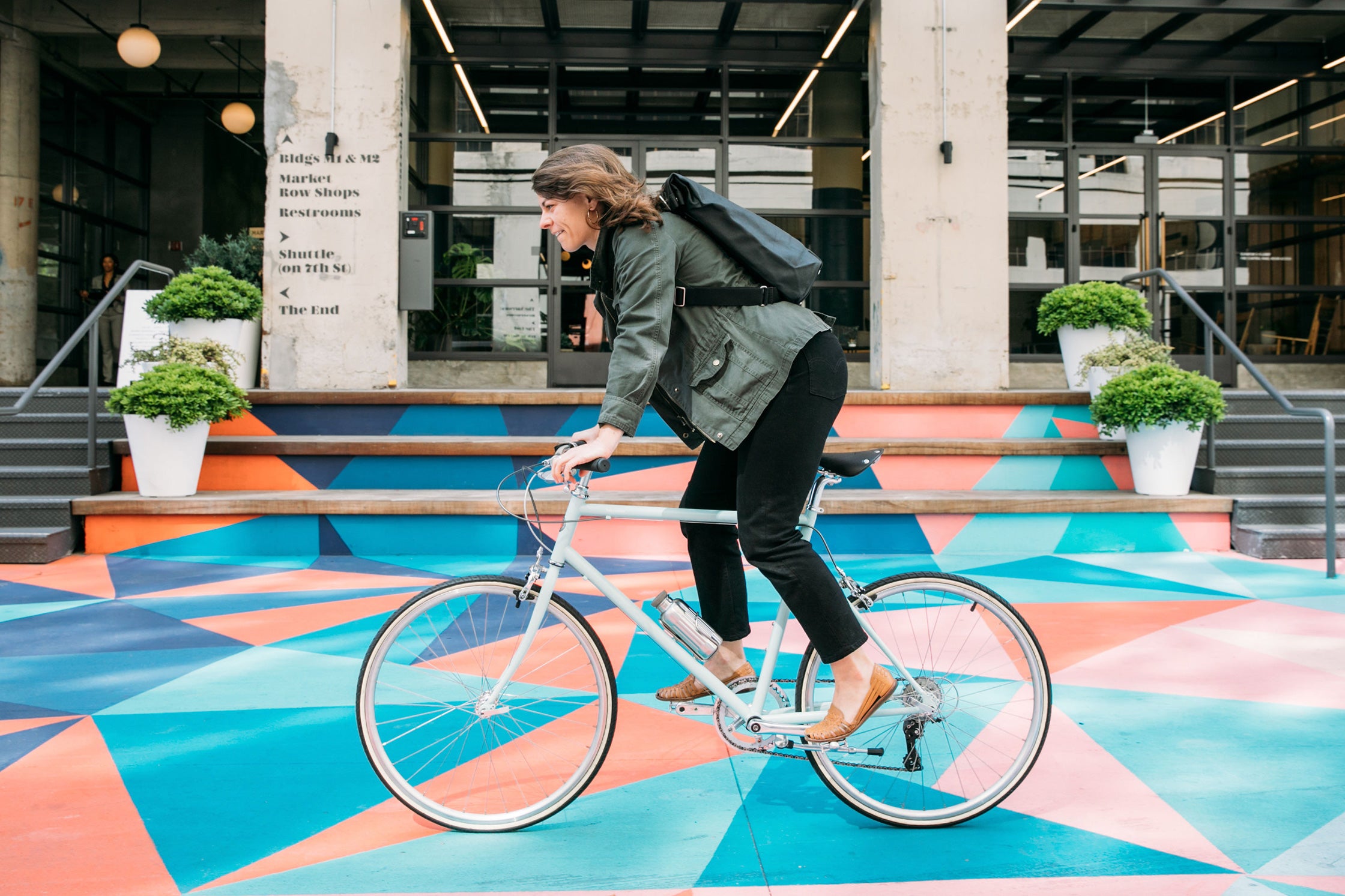 Guerilla Tacos
My favorite former taco truck has settled in to its new spot in the Arts District and lucky for me, it is just a short bike ride from ROW DTLA. Classically trained chef, Wes Avila honors the heart beat of Los Angeles Mexican culture and flavor with new and inventive flare.
2000 E 7th St, Los Angeles, CA 90021

Firehouse Hotel
Housed in a historic firehouse, this boutique hotel has recently opened in the Arts District—with custom tokyobikes. The beautifully designed restaurant, bar and coffee counter are welcoming to all, not just hotel guests.
710 S Santa Fe Ave, Los Angeles, CA 90021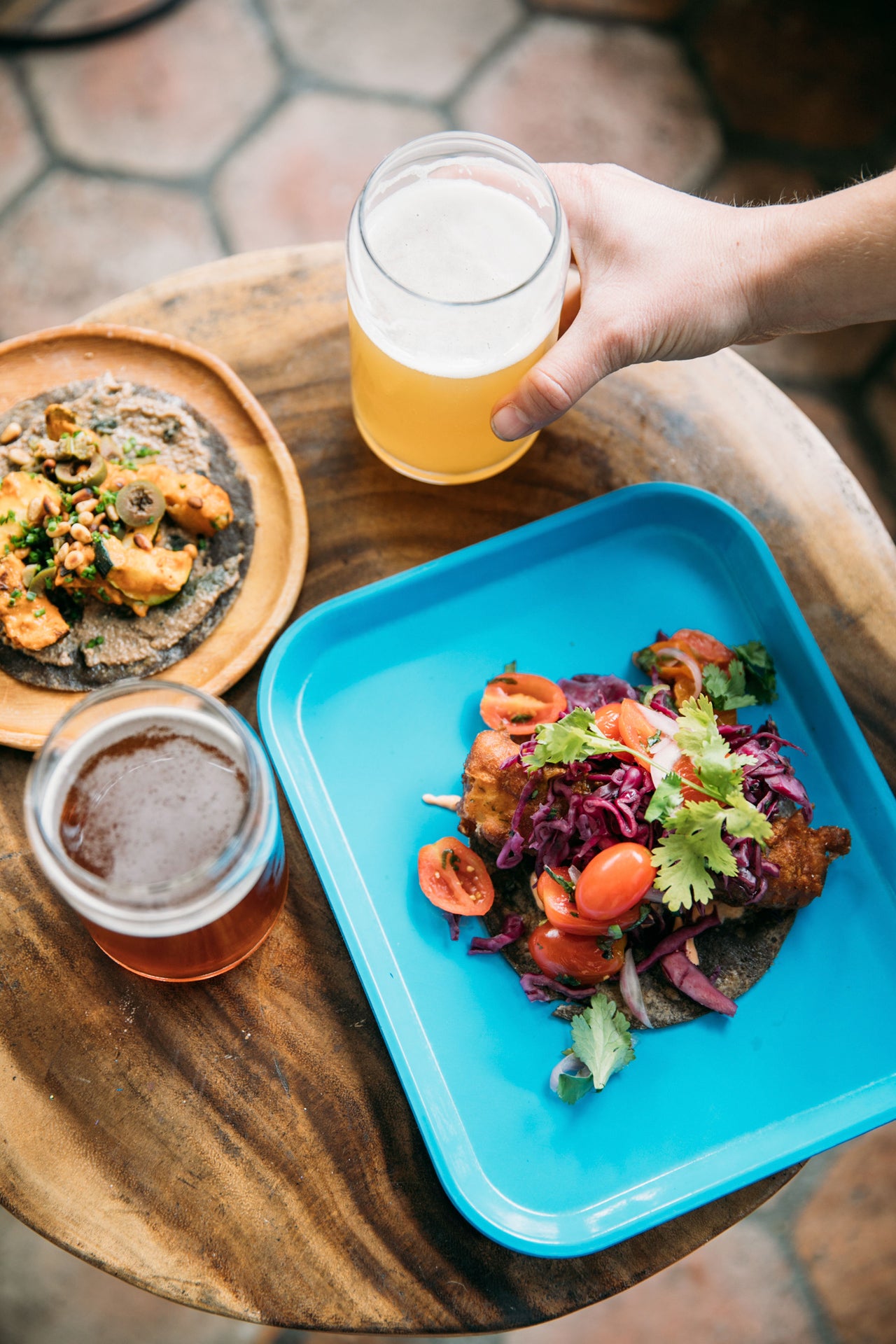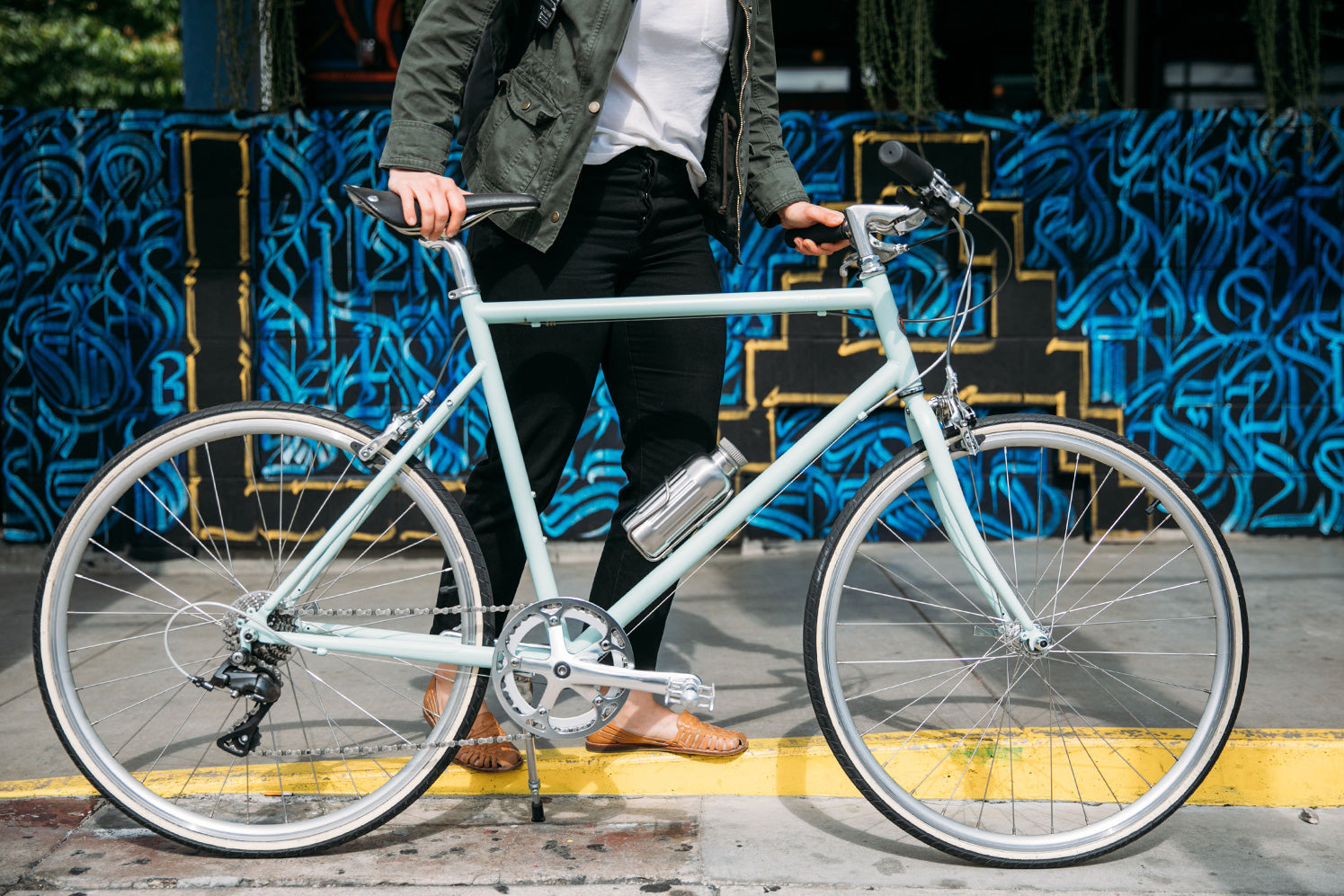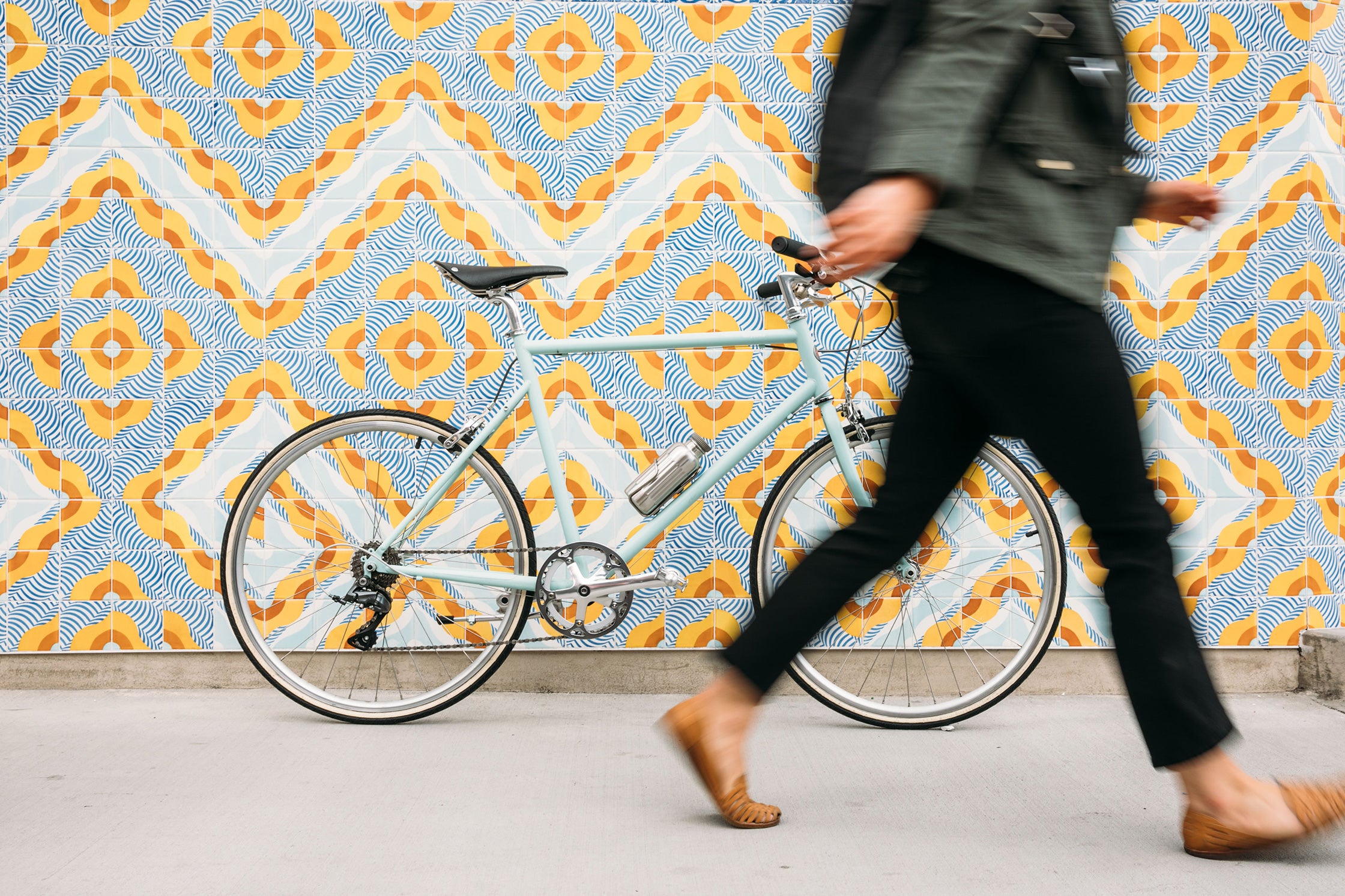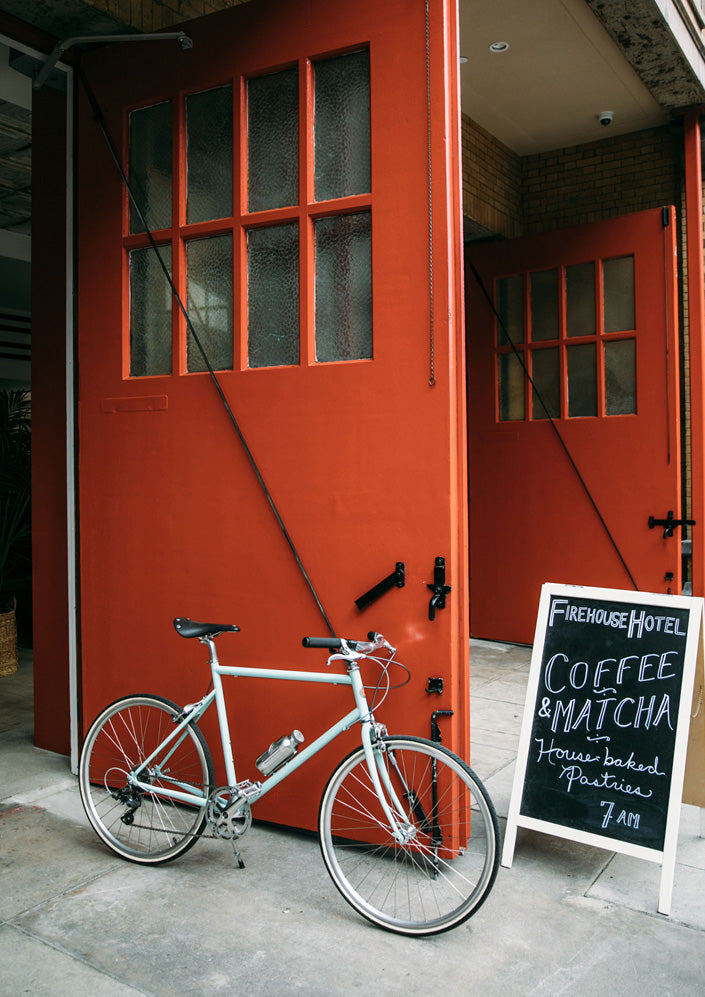 Little Tokyo
This Japanese bicycle seems to ride itself straight to Little Tokyo, and when that is only a 10 minute bike ride from our US headquarters at ROW, it has been my go-to for Japanese fare. Lock your bike and stroll around First Street or inside the Japanese market place, or pay a visit to the Japanese American National Museum. For tried-and-true ramen that's worth the wait, I go to Daikokuya.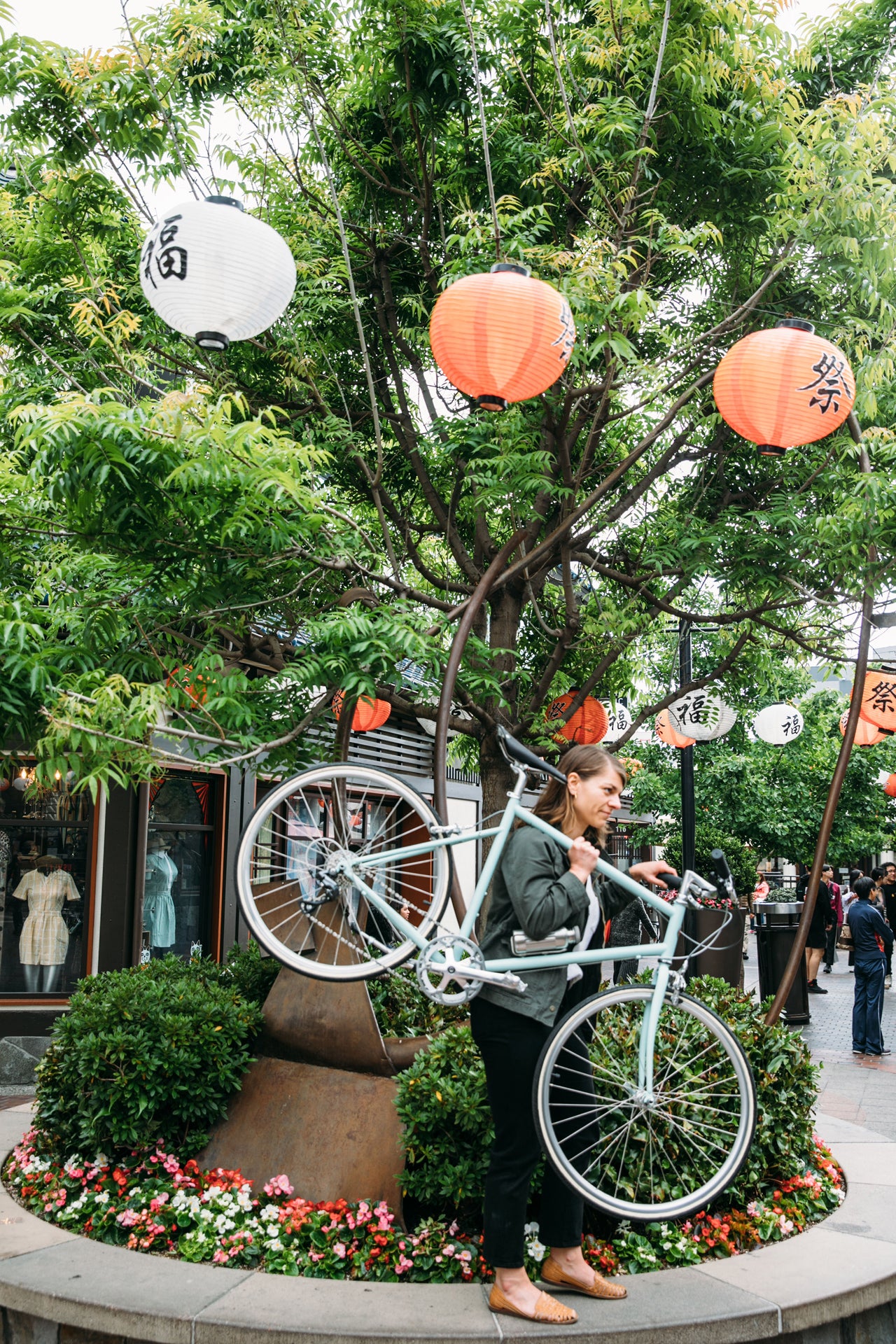 The Last Book Store
Brick and mortar bookstores are a sight for sore eyes, almost sacred these days and this one is an absolute treasure. I can walk the isles for hours flipping pages and gathering books to bring home. Be sure to go to the upper level to check out the whimsically arranged used book section that seems to never end!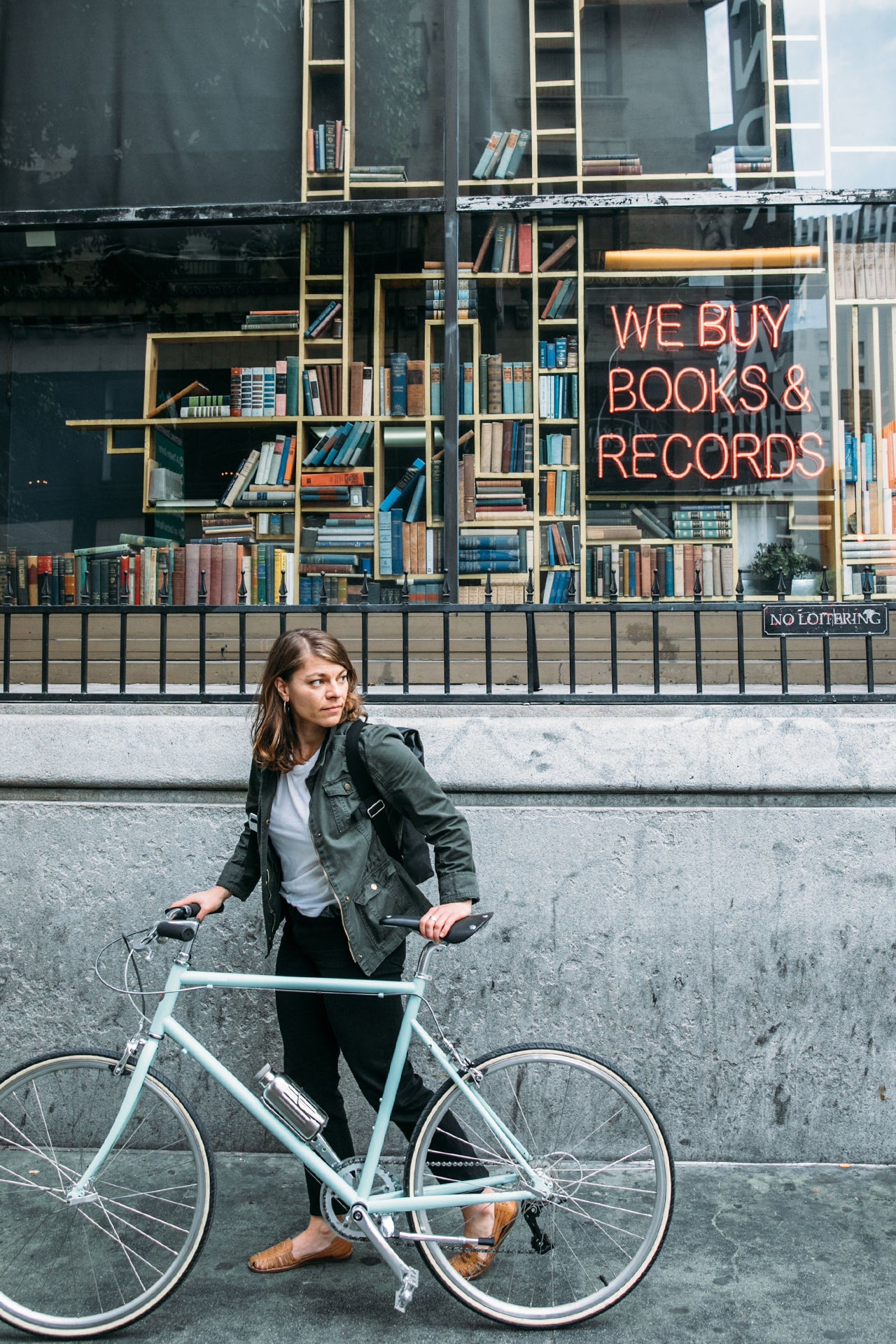 Getting through the downtown mayhem may seem intimidating for a new cyclist, but two-wheeled travel will get you through traffic so much quicker than in a car—and now, a protected two-way bike lane adorns Spring Street right in the heart of downtown, making it just a bit easier.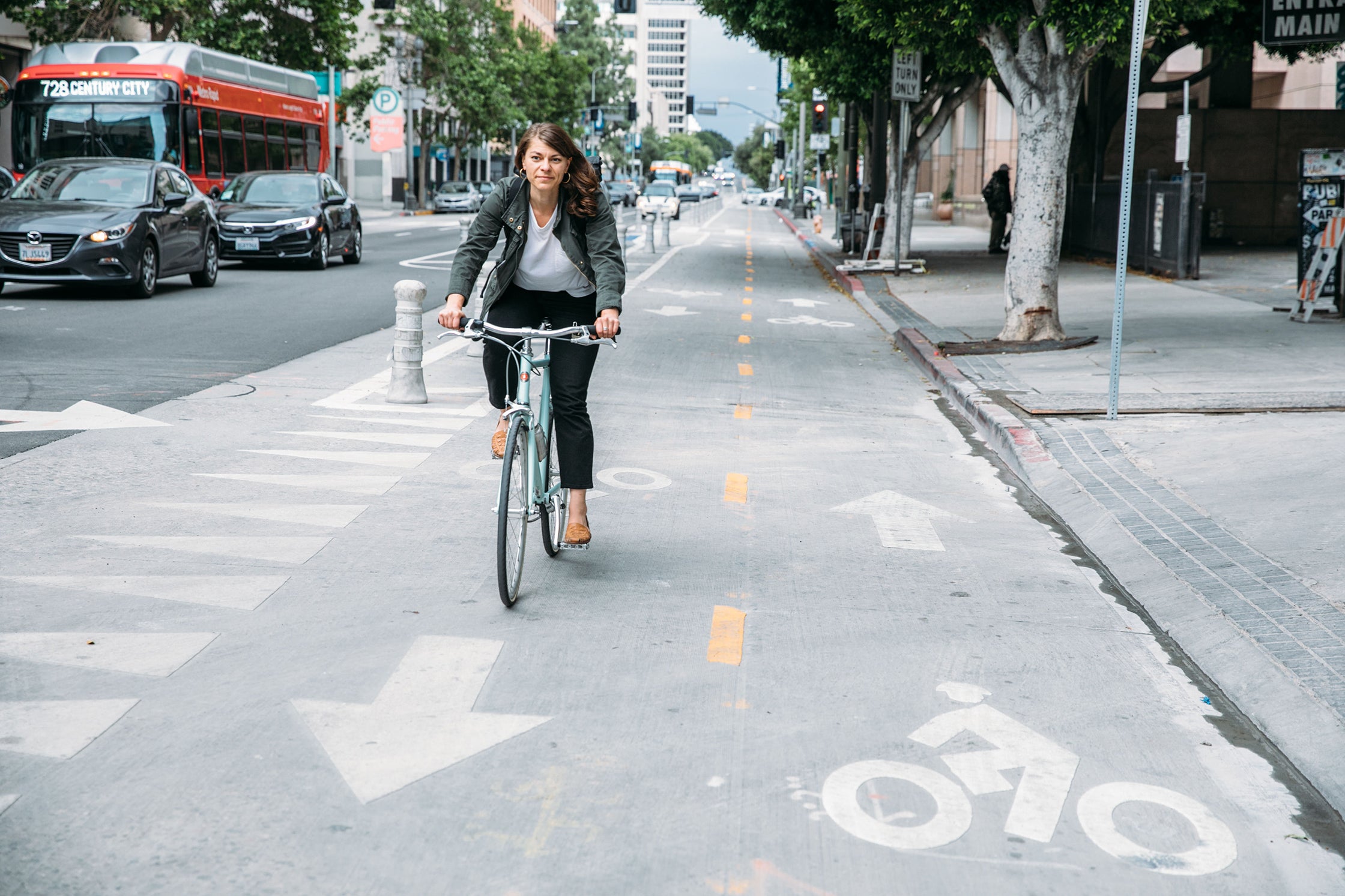 Bikes are usually my method of choice for getting around the city, but alternative transportation options are booming right now and I'm excited for how this will change the city. My daily commute for example, consists of a short bicycle ride to the Metro in Highland Park, a train ride to the Little Tokyo Station and back on the bicycle from there to ROW DTLA. Feel free to get creative—ride, walk, scoot or whatever else you can to leave your car at home once in a while.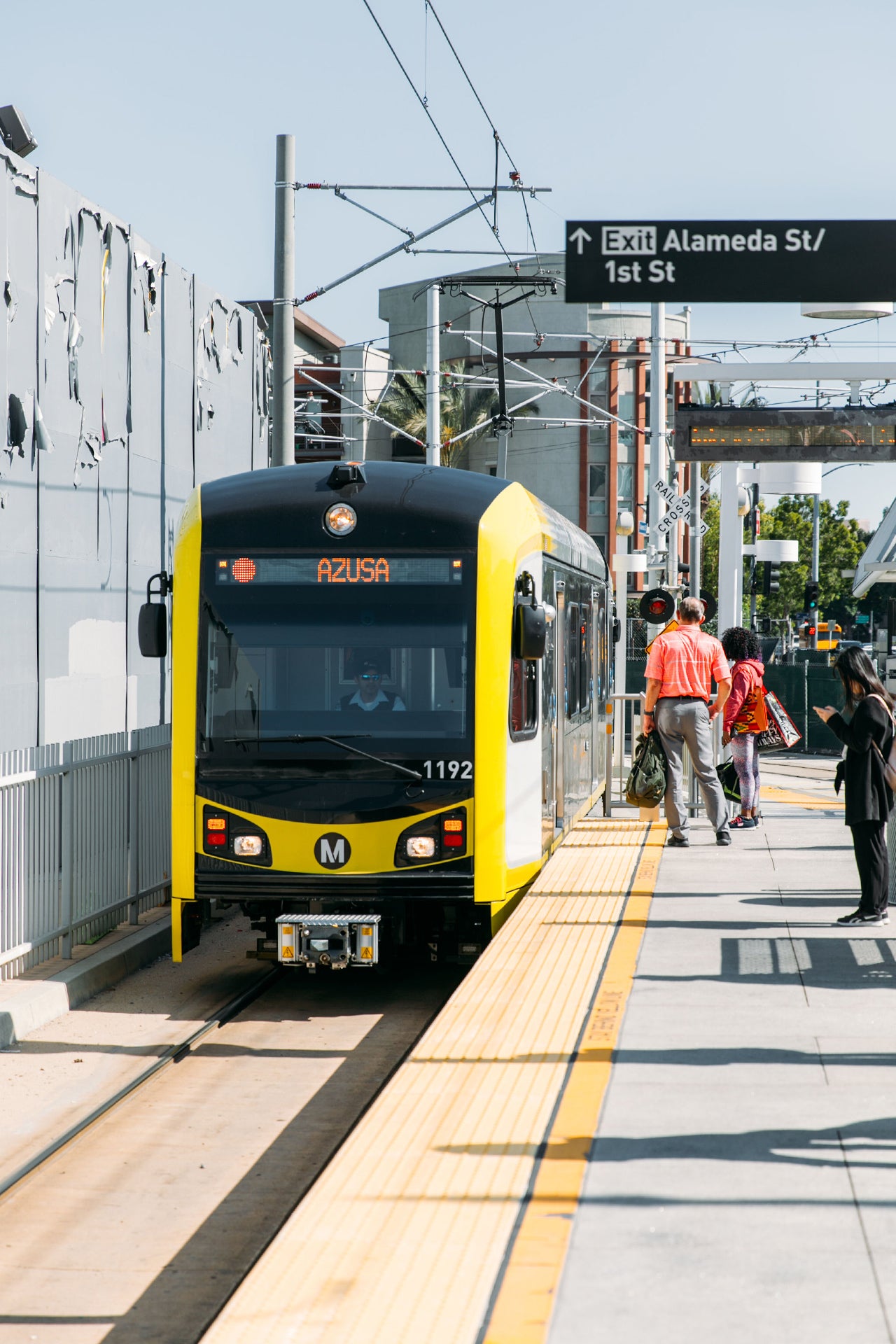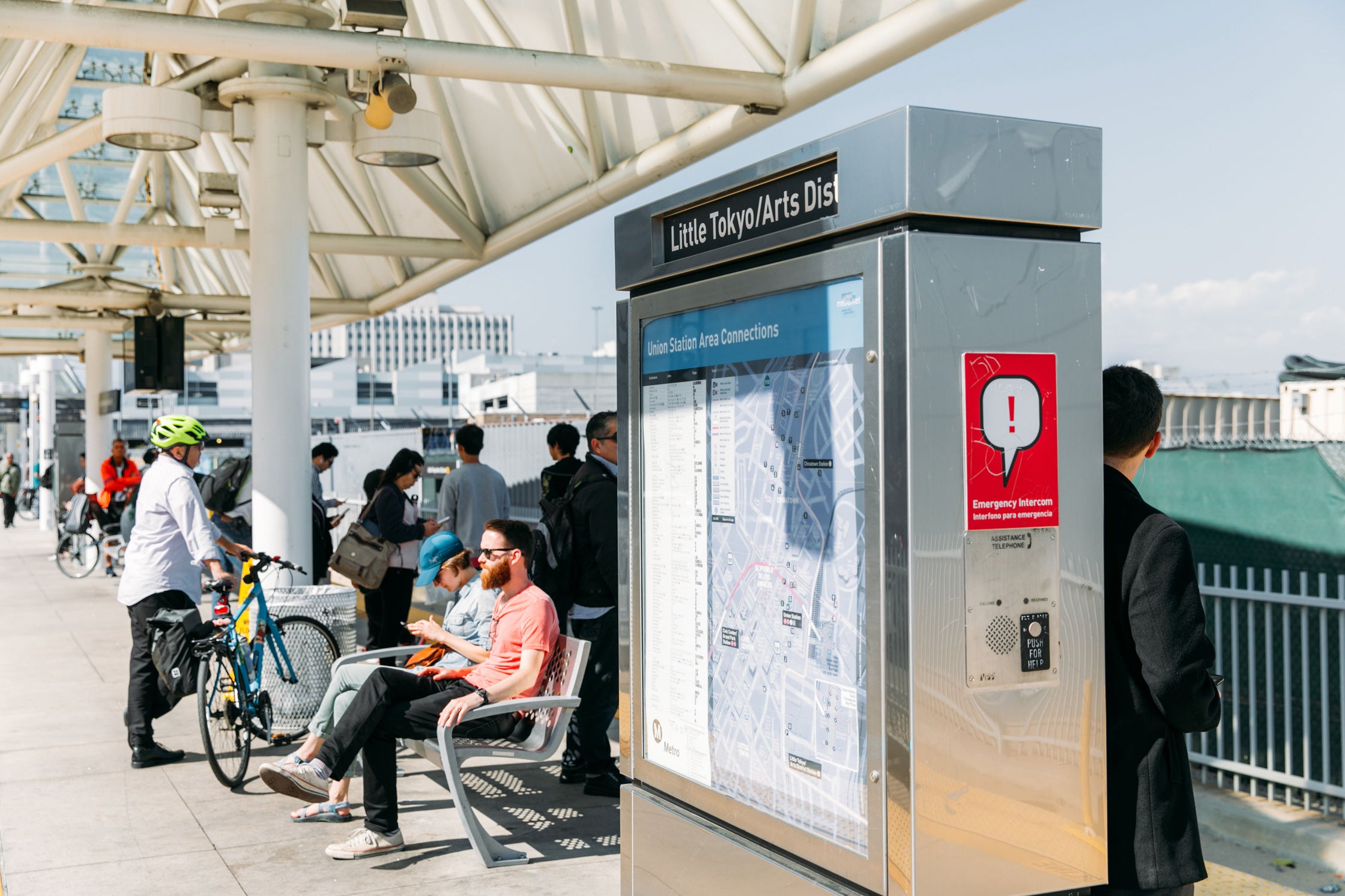 Grand Central Market
The market has seen some transformation in recent years and is now the spot for lunch or happy hour for many who travel to or work downtown. The al pastor tacos from Anna Maria (one of the longest standing vendors), or the green falafel from Kismet Falafel are to die for. When I want to escape the crowds, I'll grab a loaf of bread from Clark Street Bread and a wedge of cheese from the DTLA Cheese counter for the perfect picnic.
317 S Broadway, Los Angeles, CA 90013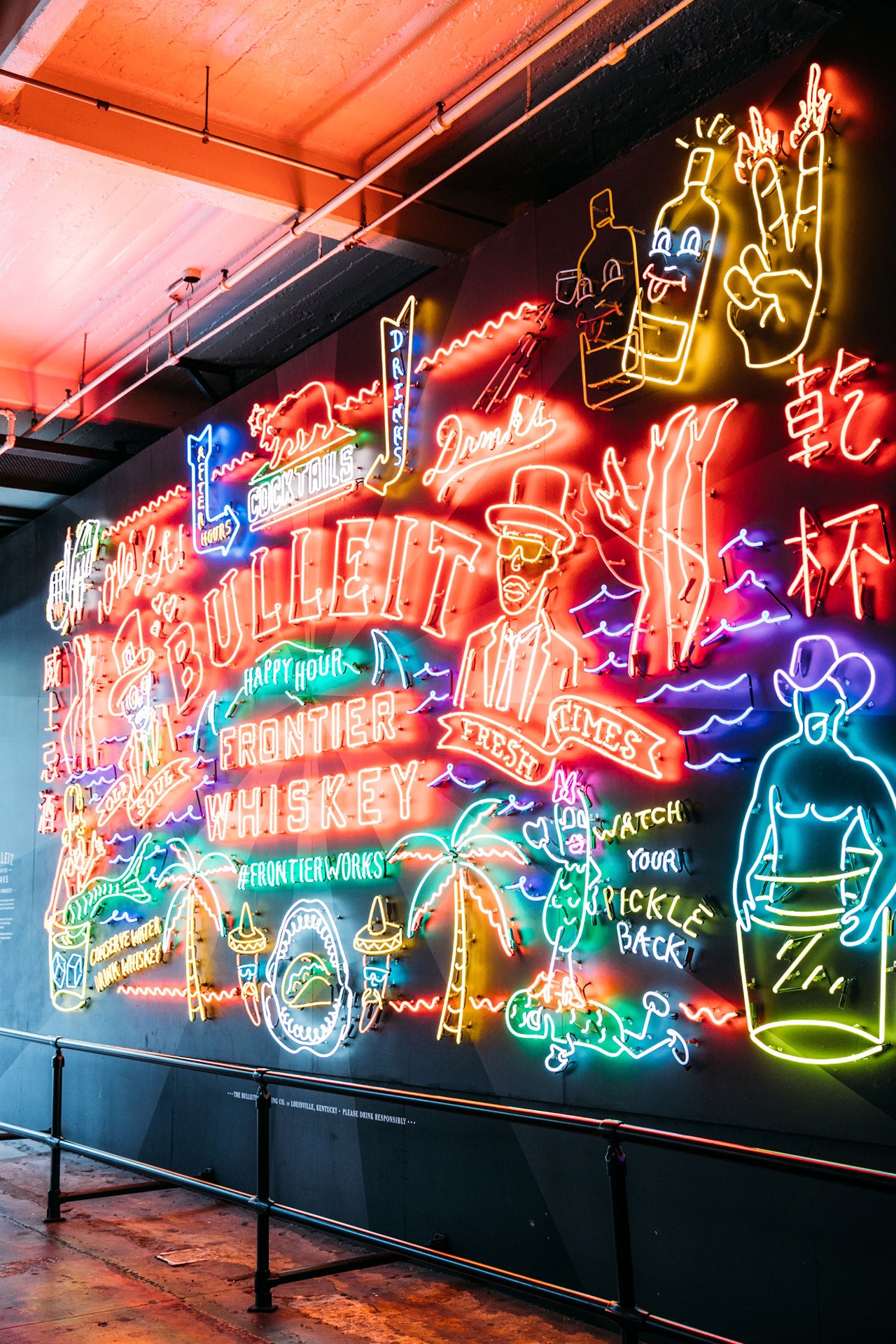 Highland Park Brewery Taproom (Chinatown)
Basking in the sun on the patio drinking a beer with friends afterwork- what could be better? Located just across the street from the LA Historic Park, it's a spot in the city where there is room to breath. I'll often recognize a friend's bicycle in the bike racks right outside and swerve right in. With a rotating selection of new beers to try, and delicious snacks to order (I recommend the cheese curds) this has become a weekly tradition. 
1220 N Spring St, Los Angeles, CA 90012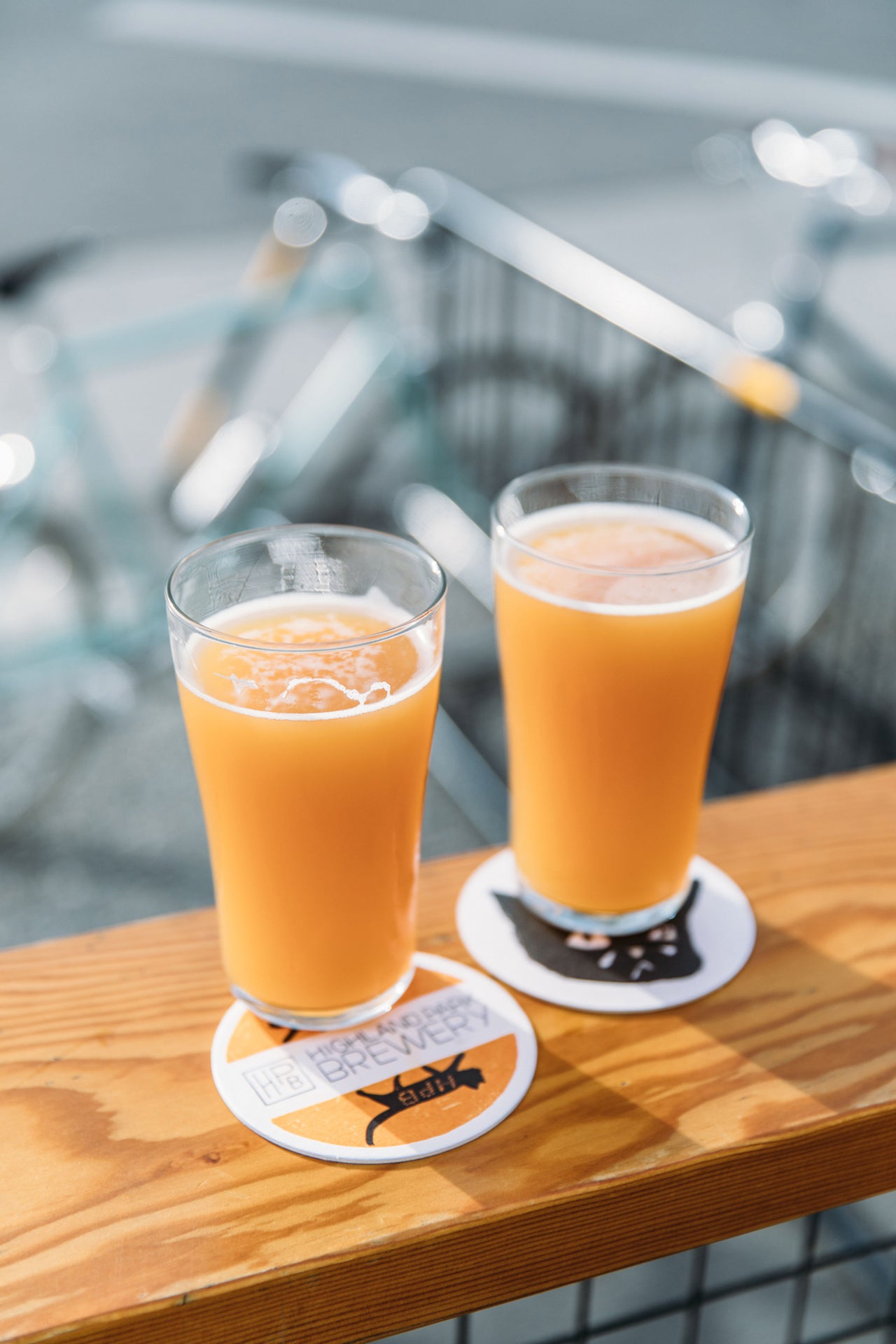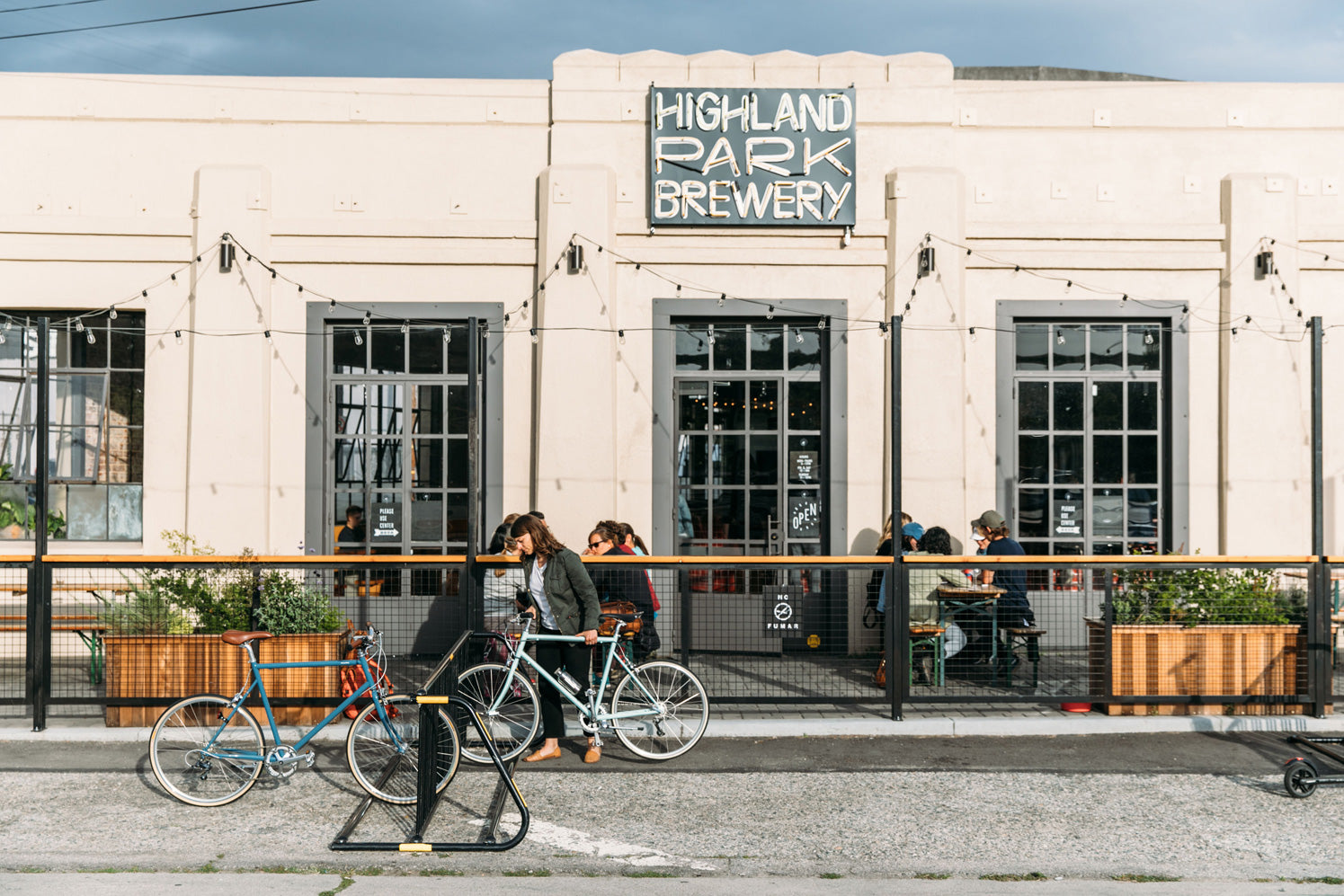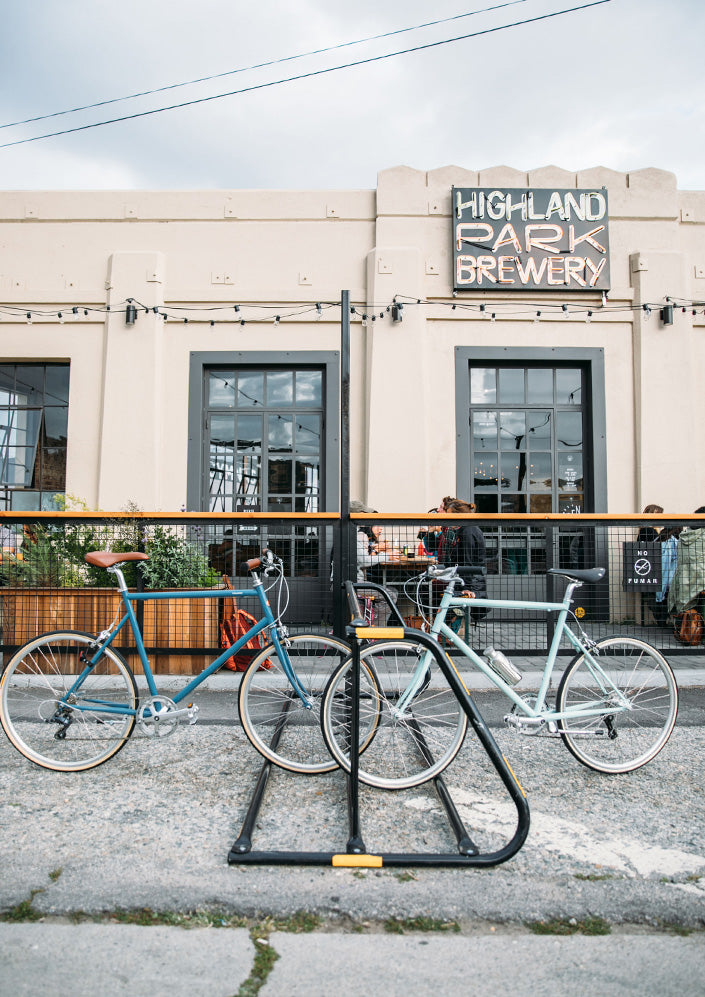 Riders on the streets are so important to the health of our cities and communities. Your presence and participation in the flow of the city is what is going to make our city streets safer, more connected and encouraging of relationship. This means cyclists of all abilities, riding styles, genders, races, ages are absolutely vital to generating better infrastructure and changing the culture around cycling and sharing the road with cars. Each of our experiences needs to be heard—the fact that many people don't feel safe on the streets of Los Angeles is a major sign that changes are needed. But city planners won't have adequate reason to change the systems if we just stay in our cars, afraid to get out and ride. 
So join me, and let's get riding Los Angeles!