Simply put, there are few things better than summer-time rides around our city after work with friends. To celebrate this warm weather ritual, we teamed up with our friends at
Sunski
to capture slices of this summer from Los Angeles, New York, Hong Kong and of course, Tokyo. We sent out cameras to all of these great cities, and brought the footage together in this collaborative installation at tokyobike in Los Angeles.
Tacos in LA, pizza in NY, fish & chips in London, iced coffee in Hong Kong, and tall beers in Tokyo are a few of our favorite things for the perfect afternoon around town. The "Quittin' Time" video was recorded in afternoons around the globe with friends of tokyobike catching up after work and getting to their favorite spots of summer while having some fun along the way.

Come by our Showroom before August 26th, and you'll be able to slip on your polarized Sunski shades and view the extended footage with a special video display that appears blank to the naked eye. It's a cool party trick, but we guarantee it will make you say, 'Whoa' in that Bill & Ted kind of way.

_________

Things we love about Sunski, first they are a proudly independent sunglasses company based in San Francisco. Second, all their shades are made from 100% recycled plastic. Last but certainly not least, their sunglasses are designed for a life lived outside and are backed by a lifetime warranty, so even if you hit those trolley tracks the wrong way and smash your glasses, they have you covered.

sunski.com
@sunski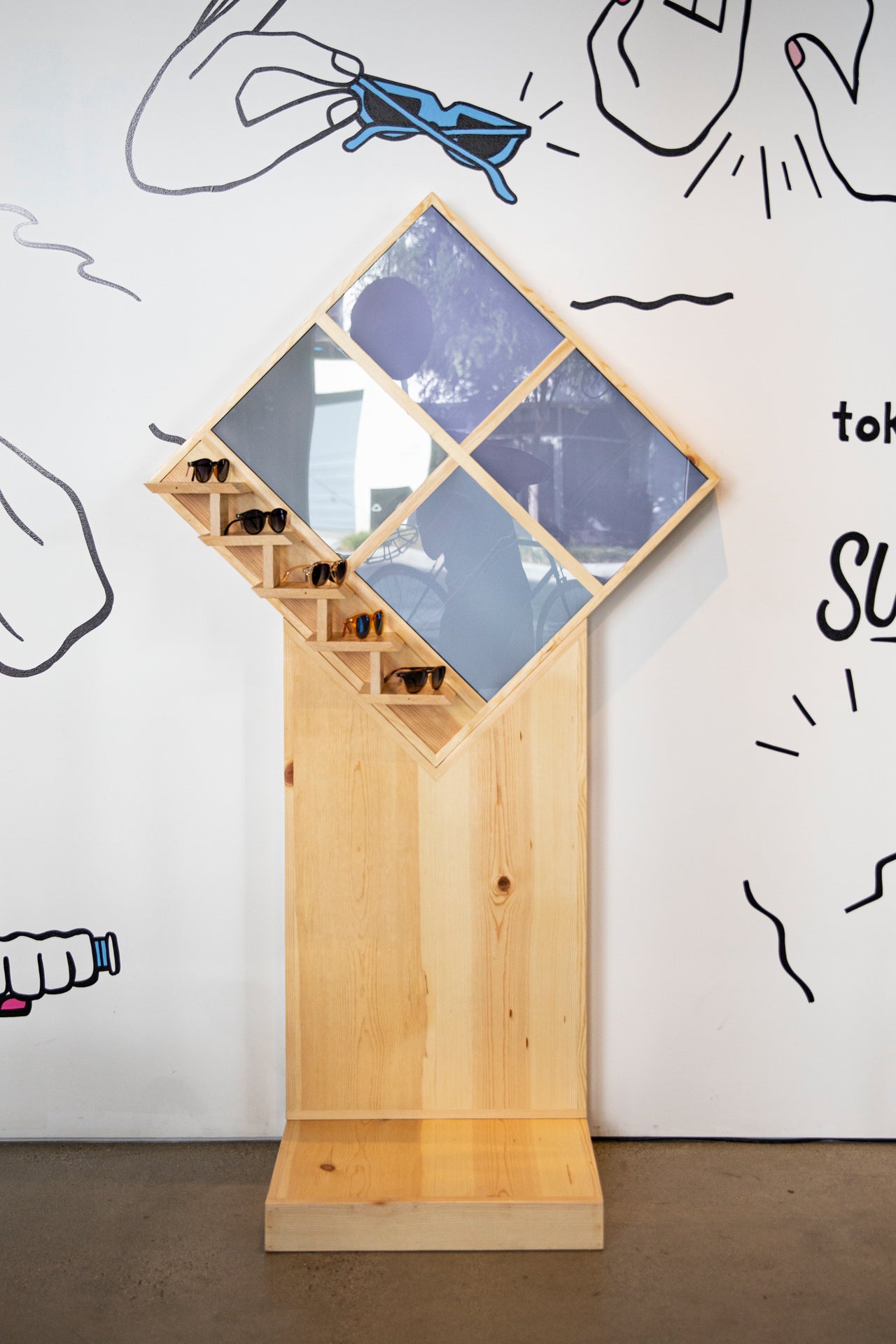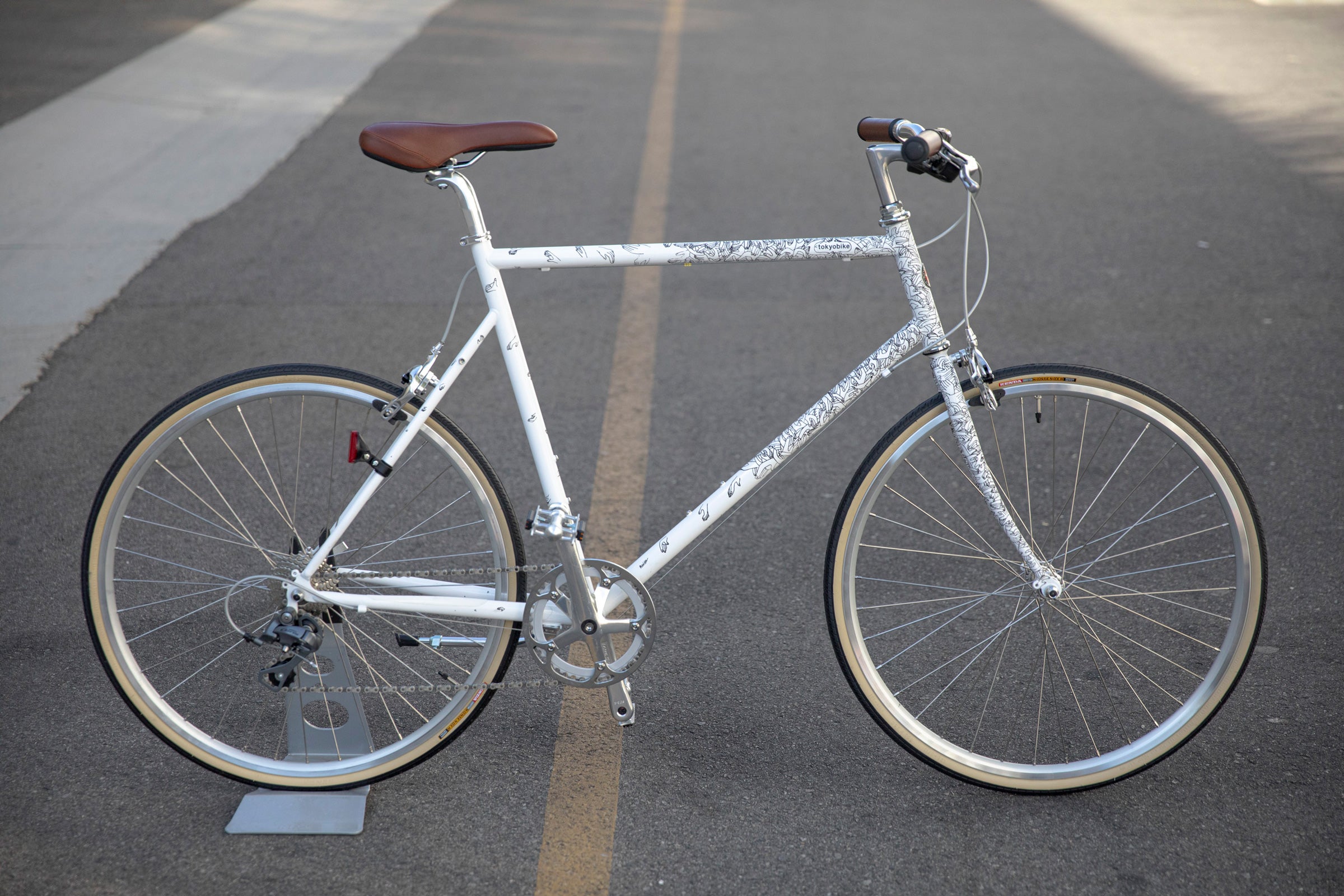 Surrounding the secret video display, you'll find a mural by local Los Angeles illustrator, painter, and muralist Priscilla C. Witte. Witte lives by her bicycle in Los Angeles and brought her creative hand to custom paint a mural with what can be grabbed in Los Angeles while on two wheels. Earlier this year, she collaborated with Sunski on a custom cleaning cloth that is available in the tokyobike store with purchase, while supplies last.

All of this paired with one-of-a-kind hand painted bicycle that is being auctioned off to raise money and awareness for Free Bikes 4 Kidz.

Love the bike? You can bid right here!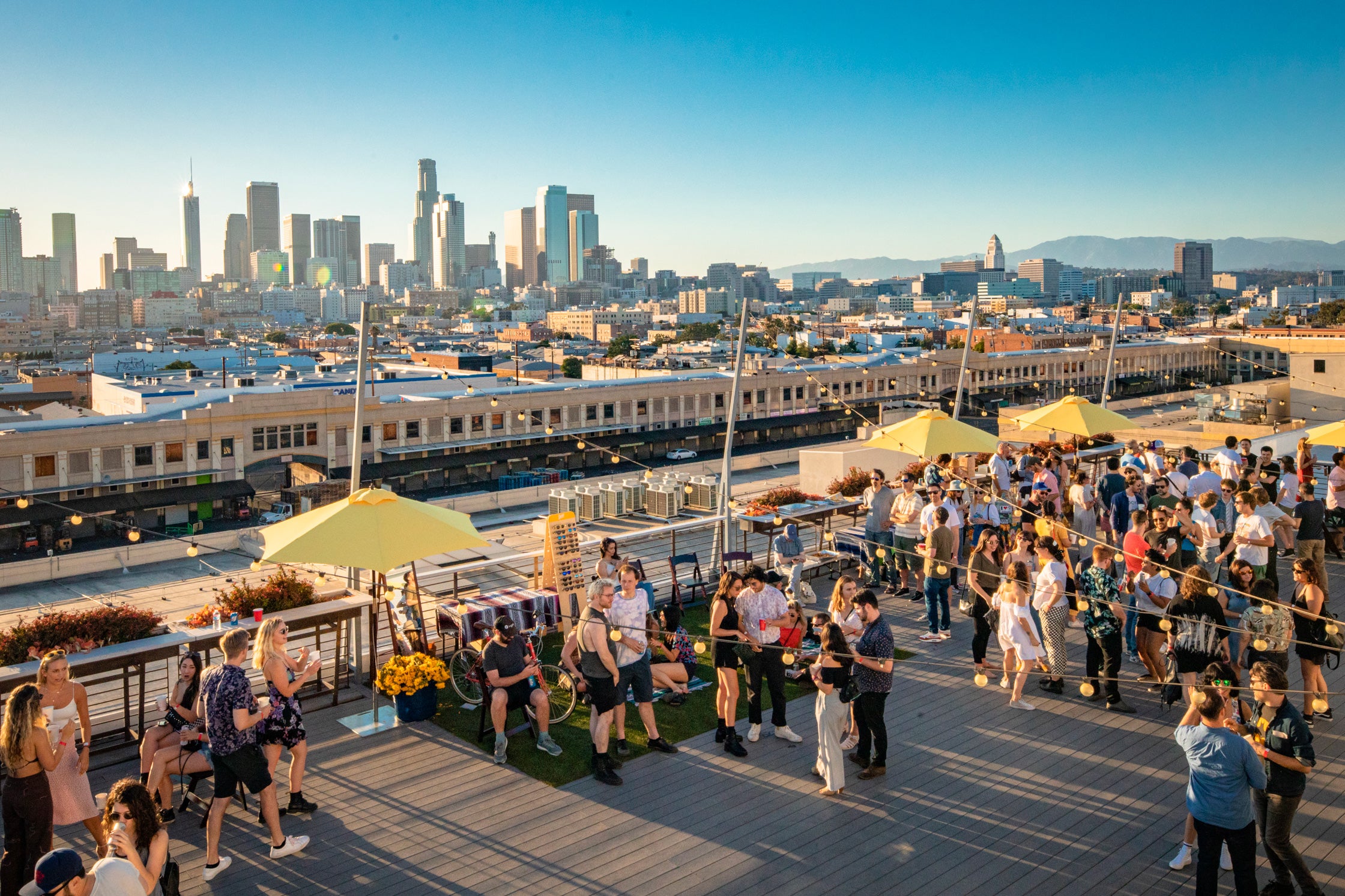 To kick off Sunski's move in, we brought the Social Service concert series to the roof at the ROW DTLA. Mikal Cronin, Bleached, Meatbodes, and Surf Curse, played expansive sets of unreleased and fresh tracks for a sun kissed crowd brought together by Social Service. Social Service is the backyard project of Johnny Katovsich that has turned into a Silver Lake phenomenon that has raised thousands of dollars for a handful of charities since 2015. This show was the first to bring it downtown.

As with every Social Service show, a non-profit receives donations from the audience in place of tickets. This particular show was dedicated to Free Bikes 4 Kidz, who is aiming to bring their already successful program that has given away over 70,000 bikes to kids in need of two wheeled freedom machines to California. Over 300 people came together for great music, some killer bites from Spitz and chill drinks from Madre Mezcal, Bohemia, Highland Park Brewery, and Ugly Drinks. Founder Terry Esau, came out from Minnieappolis to tell the crowd more about the program, some of his plans for bringing FB4K to California, and enjoy an epic sunset over the Los Angeles skyline with everyone there.