Added to your cart - Short Leather Grips
Short Leather Grips
A classic and vintage look for your tokyobike.
Read More
The Gropes Short Grips are handmade in fine Italian leather. Over time, they soften up and age with a lovely patina. Each set of grips come with cork bar end plugs and coordinated laces for a classic vintage touch. Installation may require the assistance of a friendly local bicycle mechanic.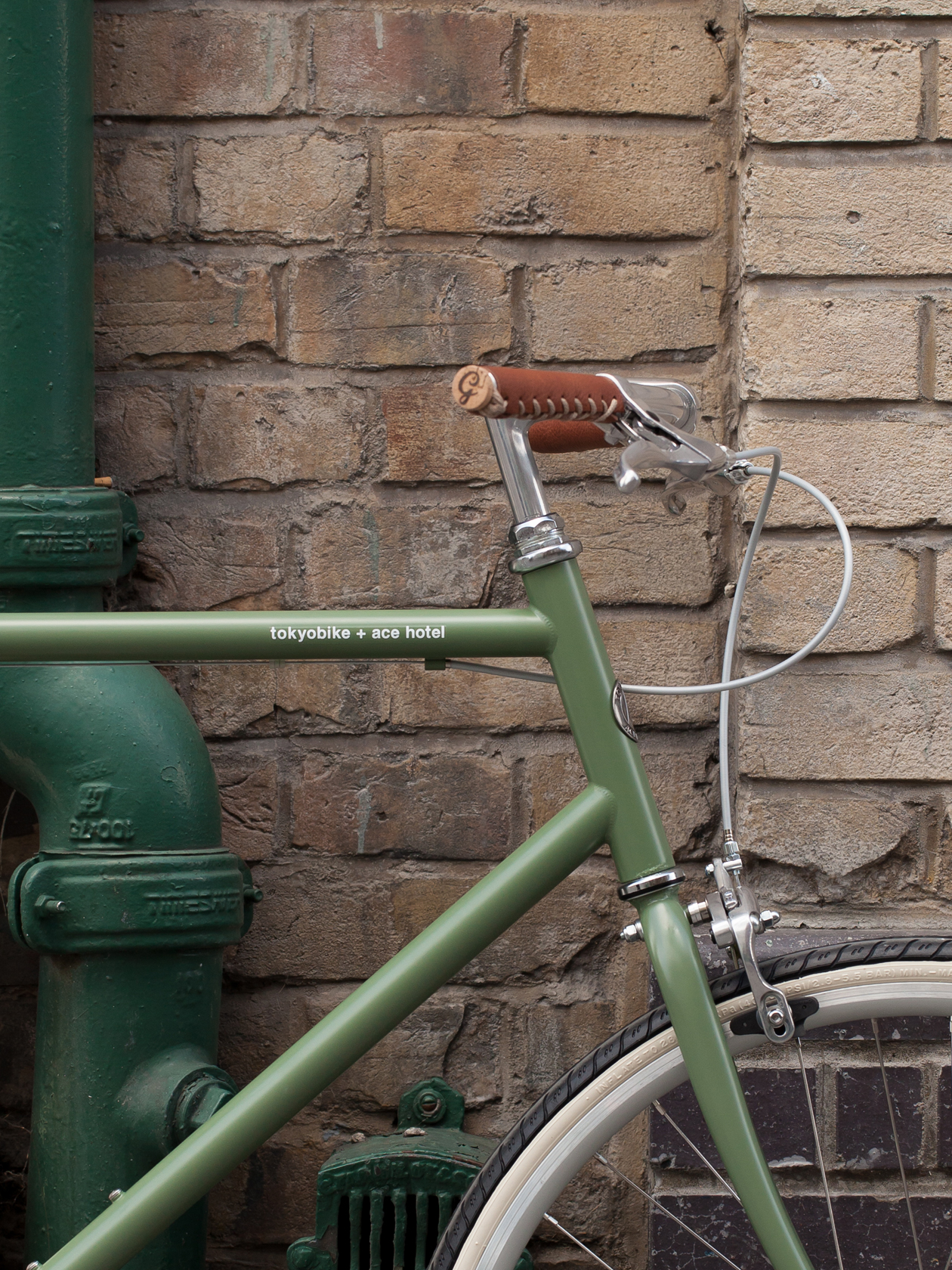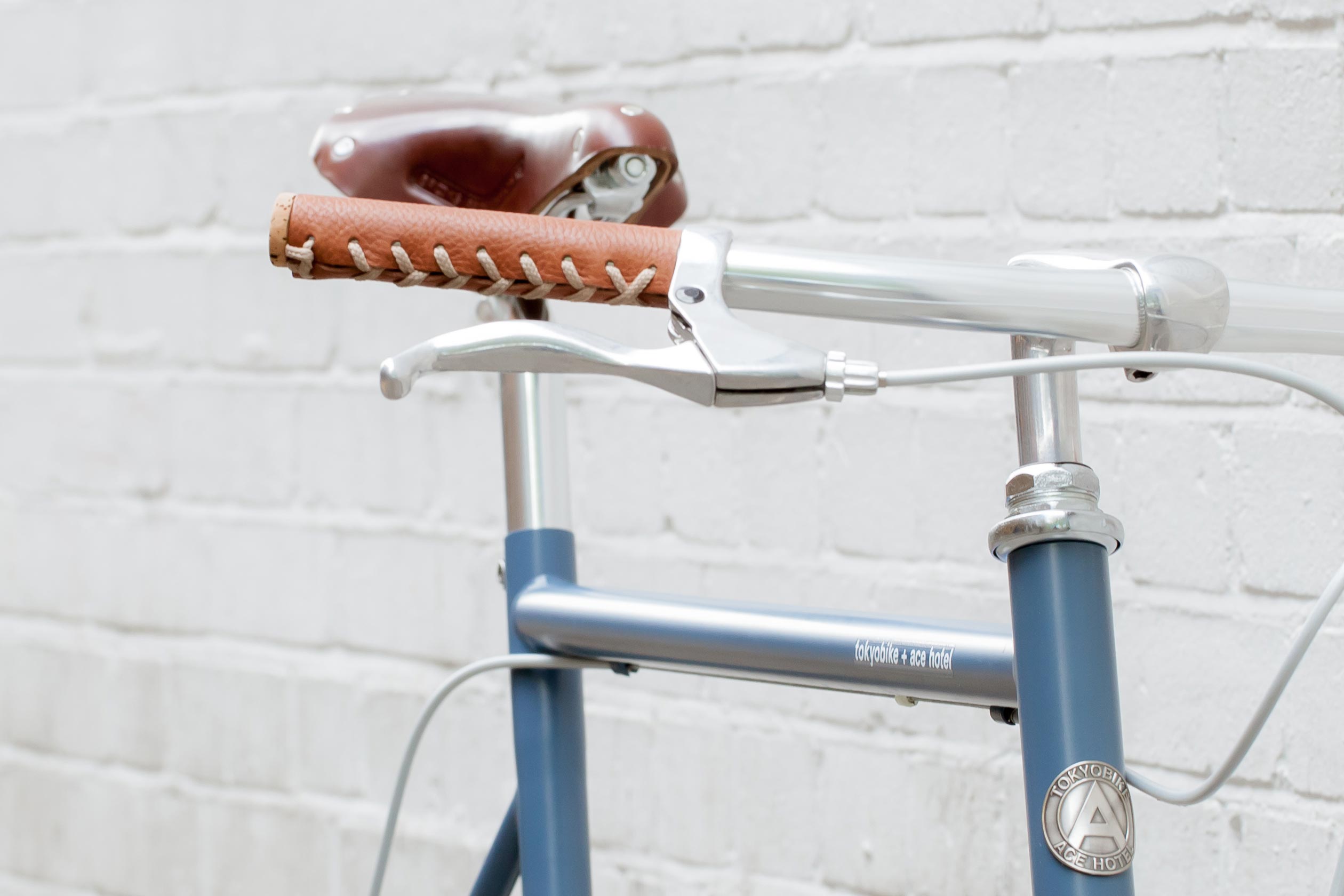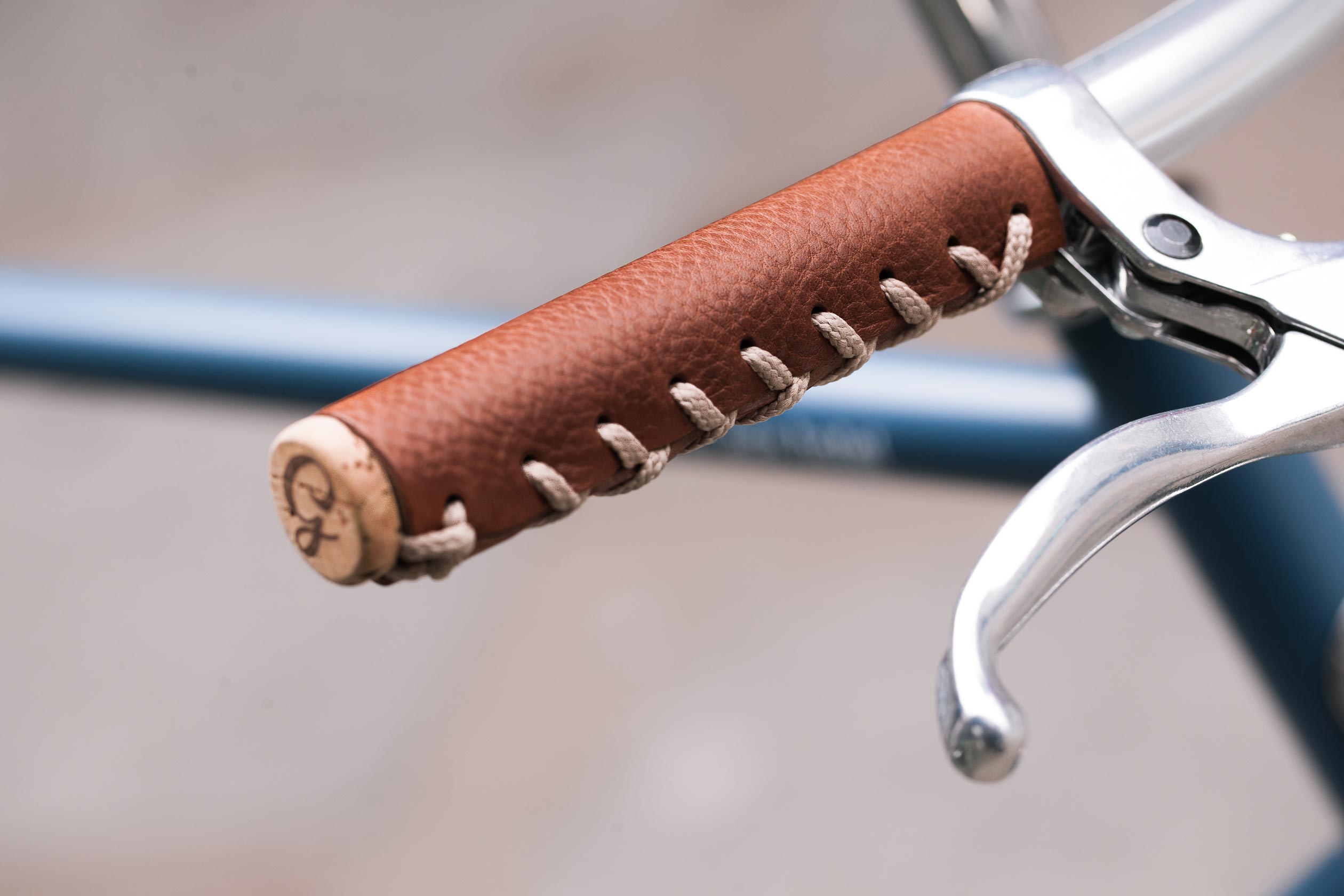 Specifications
Dimensions: 125mm long
Material: Italian vegetable tanned leather, nylon laces, cork bar end
Requires: May require installation by a local friendly bicycle mechanic
Made in England
About Nonusual
Simple, beautiful, and unique are a few of the first words that come to mind when we think of Nonusual. The London based duo behind the designs, Akira Chatani and Ryo Yamada, strive to create non-usual products. The simplicity of the design of their Gropes grips is perfectly complementary to any tokyobike. The touch and feel of the leather they use is buttery and comforting, and their classic lace-up design reminds us of simpler times, and has us ready to take long rides in style.
Dimensions: 125mm long
Material: Italian vegetable tanned leather, nylon laces, cork bar end
Requires: May require installation by a local friendly bicycle mechanic
Made in England