Field Kit
A playful curation of items featuring a custom bandana, notebook, postcards, colored pencils, and tote.
Read More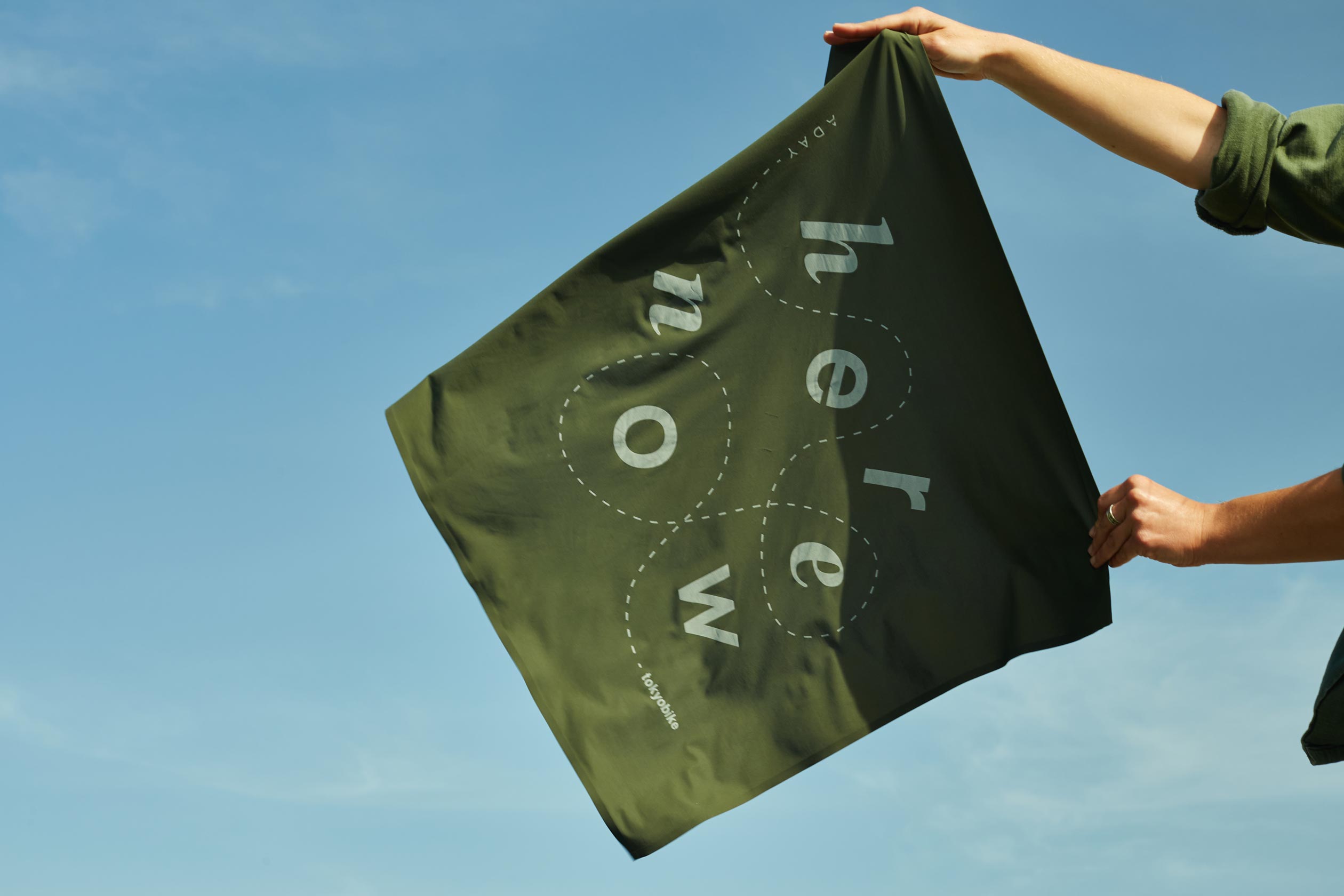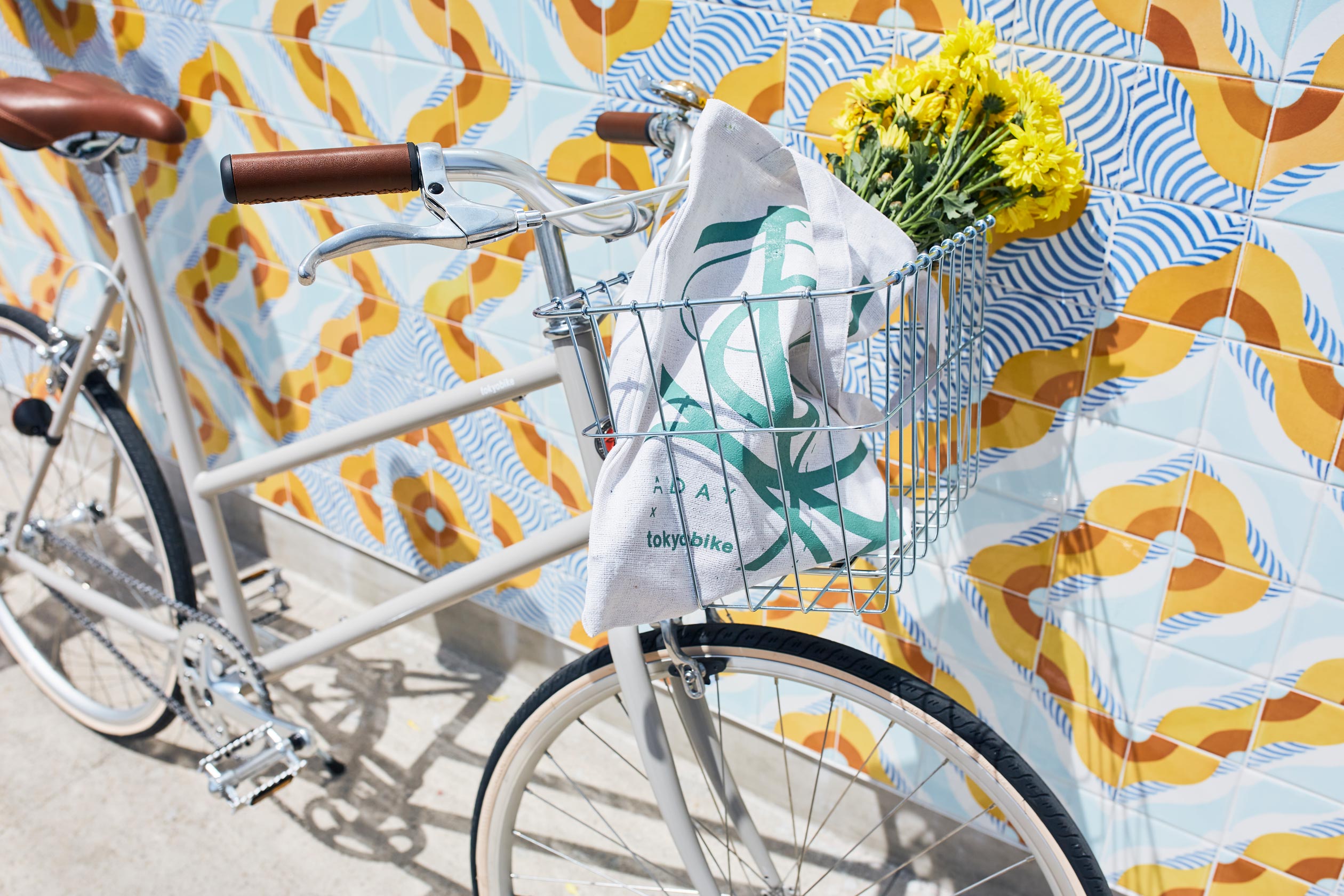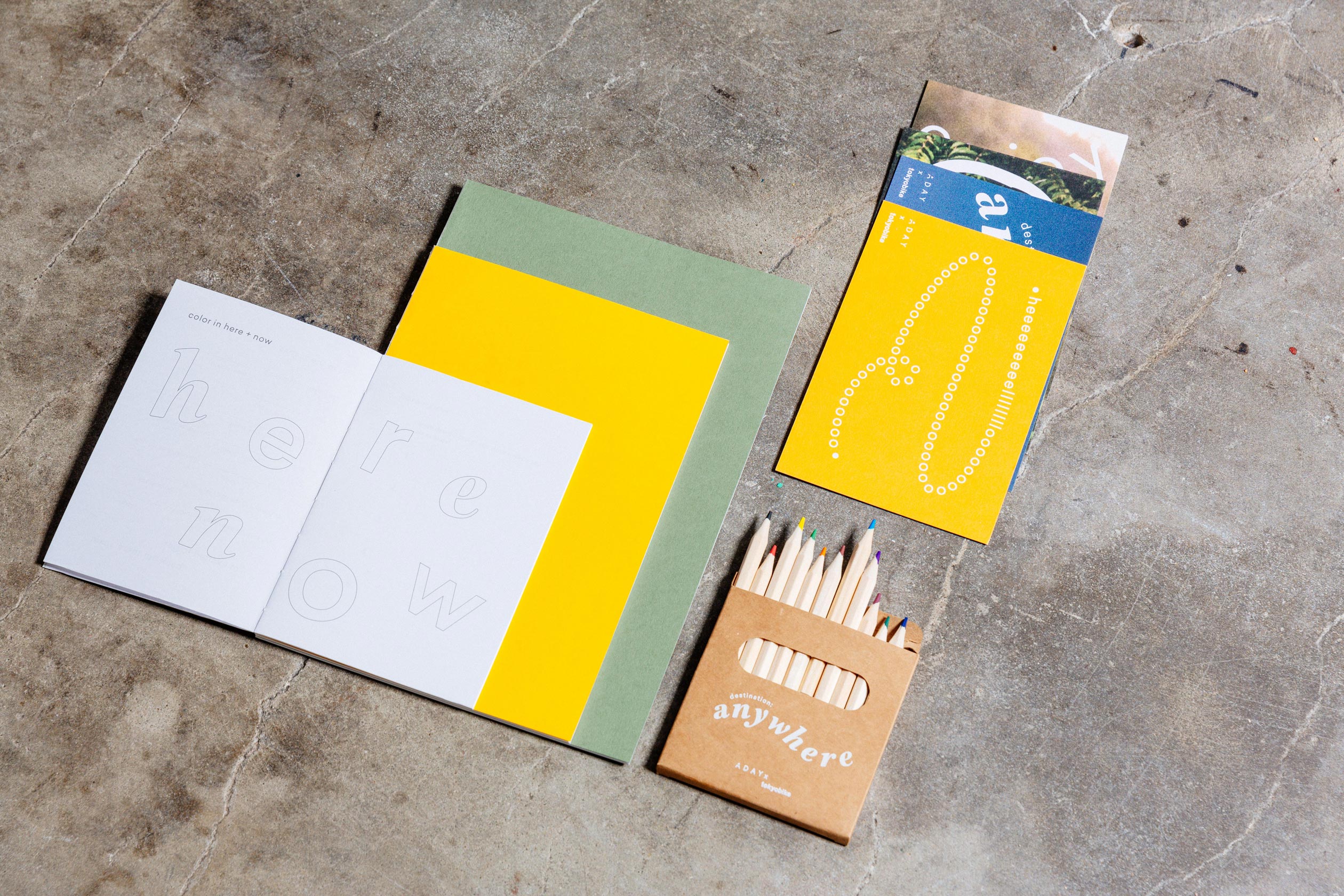 Destination: Anywhere
Inspired by the lines of trail maps and playful adventure, the Field Kit is designed to help you be right here while you're out there. The kit includes a custom printed bandana made of technical silk, a notebook with playful coloring exercises and fill-in-the-blanks, colored pencils for documenting, postcards for sharing for your adventures, and a beautiful tote made of 100% Recycled Cotton.

Thoughtfully put together as part of a collaboration between ADAY x tokyobike. Find out more about it here.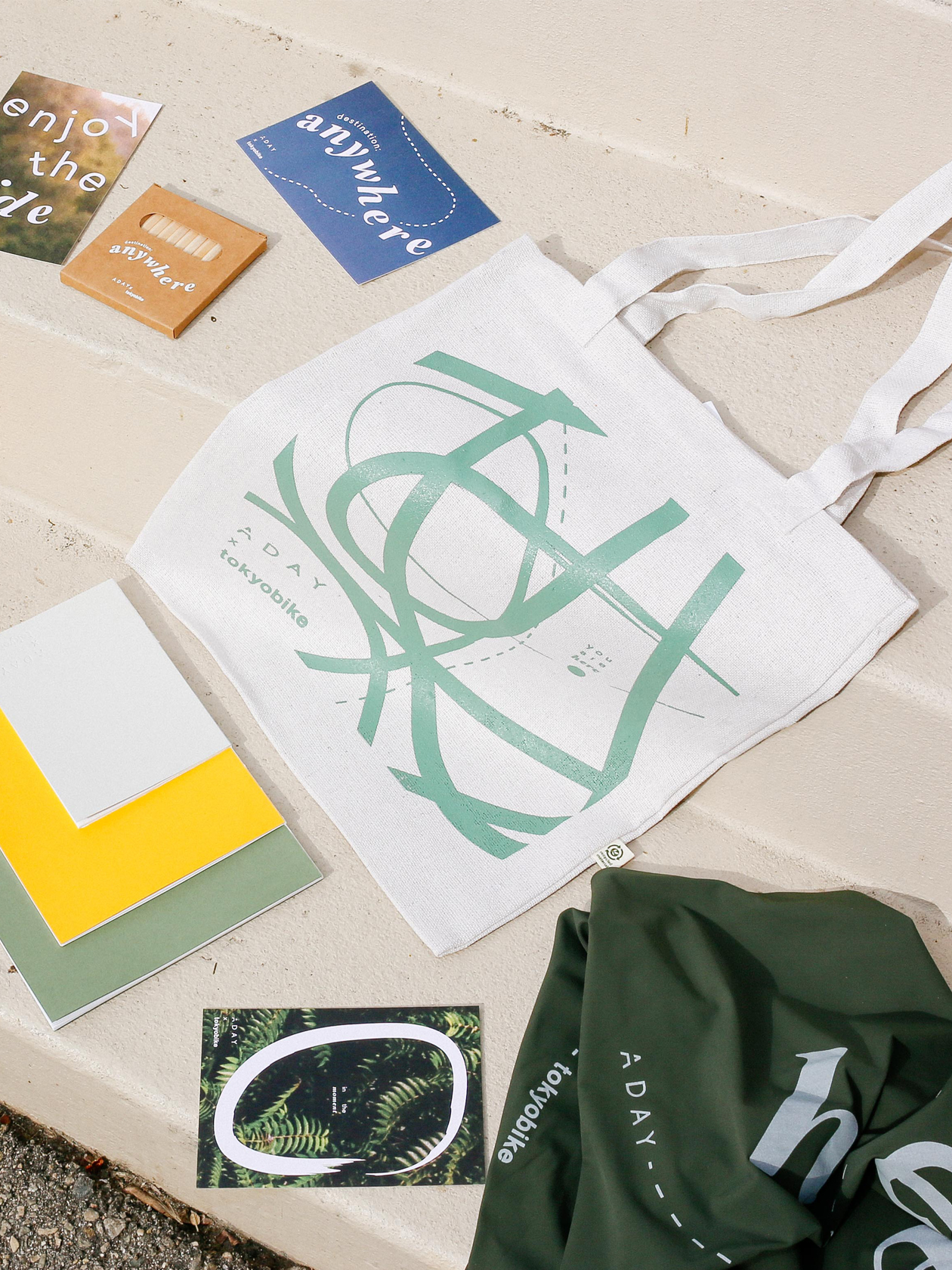 Specifications
Tote
100% Recycled Cotton (post industrial waste)
13.5" W x 15" H
Screenprint

Notebook
A6 | (16) Activity Pages + (10) Plain Paper Pages
A5 | (32) Dotted Paper Pages
B5 | (32) Rulled Paper Pages
Binding: Exposed smyth binding with white thread

Bandana
73% Nylon, 27% Elastane
65cm x 65cm (25.6" x 25.6")
Screenprint

Box of colored pencils
Postcards
About tokyobike x ADAY
Motivated by a shared passion for putting fewer, better, and smarter things into the world, we have teamed up with our friends at ADAY on a collaboration — aimed at helping you explore the places you find yourself in, right here, right now. Let your curiosity run wild with product offerings that are delightfully simplified to help you discover your neighborhood, or sink right into your own mind.

Tote
100% Recycled Cotton (post industrial waste)
13.5" W x 15" H
Screenprint

Notebook
A6 | (16) Activity Pages + (10) Plain Paper Pages
A5 | (32) Dotted Paper Pages
B5 | (32) Rulled Paper Pages
Binding: Exposed smyth binding with white thread

Bandana
73% Nylon, 27% Elastane
65cm x 65cm (25.6" x 25.6")
Screenprint

Box of colored pencils
Postcards