Added to your cart - Crystal Bell
Crystal Bell
The Crystal Bell is a cute and colorful addition to your bike. 
Read More
With moving gears visible through a transparent casting, it's as mesmerizing as it is adorable. It comes in a selection of fun and vibrant colors. Particularly popular with the young at heart, this bell can be turned in both directions to make an old-school telephone style rolling ring.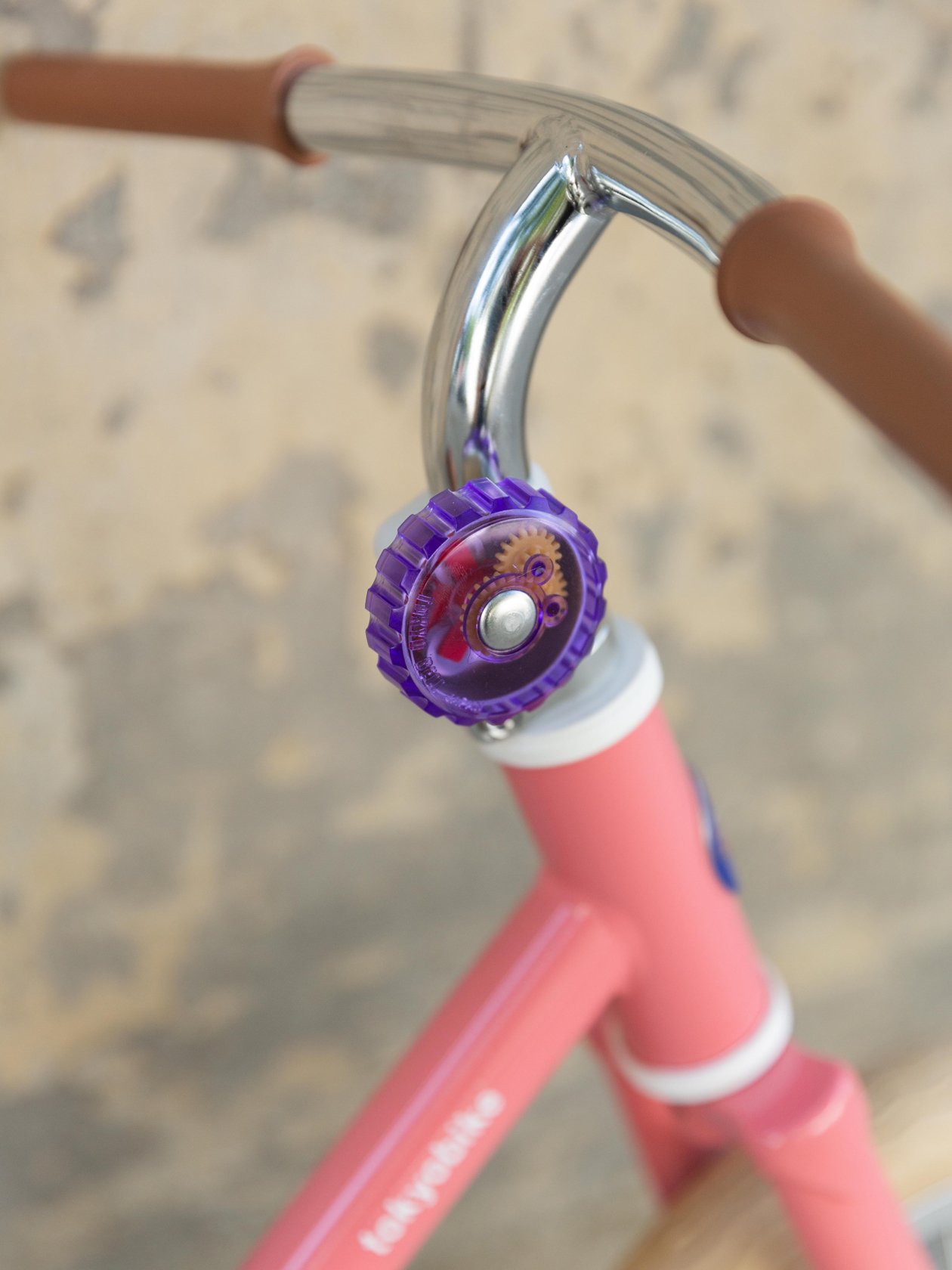 Specifications
Dome Ø: 48mm
Material: Plastic
Weather-resistant
About Tokyo Bell
The most polite bells in our range are of course Japanese, and they come from Tokyo Bell. From the wooden knockers to diamond shapes that jingle jangle, Tokyo Bells are sure to brighten your handlebars and your day. Designed and made in Japan, they are sure to ring on for as long as you're rolling along.
Dome Ø: 48mm
Material: Plastic
Weather-resistant